Watch Your Free Positive Prime Calm Down, Relax & Enjoy Session Below!
Positively Prime and empower your mind to relieve stress, anxiety and help you achieve success faster than you ever thought possible.
Simply click on the play button to watch this 15 minute session.
It's meant to be experienced. And, is best viewed with headphones or in a quiet space where you can watch uninterrupted.
You can increase the speed to enhance your overall subconscious mind experience.
Don't worry if you can't read the words at a faster speed. *Your subconscious mind processes about 11 million bits of information per second. Contrast to your conscious mind, which processes only about 40 – 50 bits of information per second.
*Journal of Psychological Science.
Ready to experience all that Positive Prime has to offer – inlcuding more sessions like "Calm Down, Relax & Enjoy"?
Yes, I want to get started now!
You Are Invited to Try Positive Prime Signature Program for Free
Join 200,000 Members (Including Leading Authors, Coaches & Leaders) Who Prime Their Minds for Confidence, Success & Happiness. All In Just 5 Minutes or less a Day.
Scientifically researched at the Brain Computer Interface lab, within the School of Engineering
at the University of Technology (UTS) in 2022.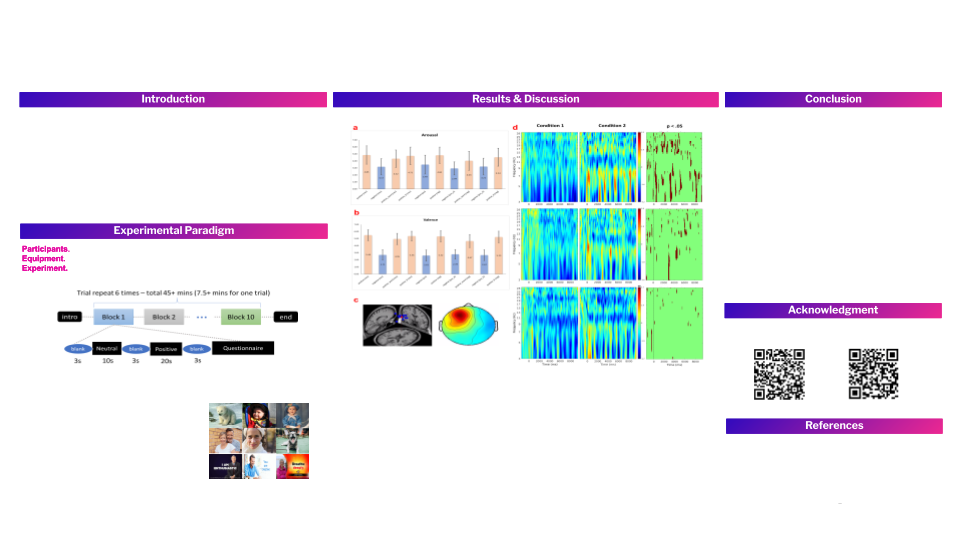 Join the World's Most Successful and Influential Authors, Coaches & Leaders Who Train Their Minds Using This Remarkable Breakthrough in Science and Technology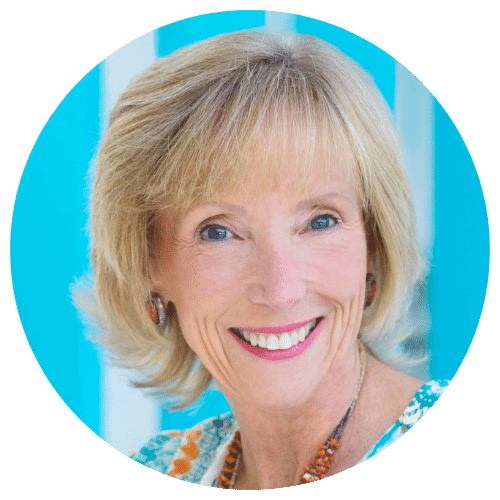 Lisa Barnett
Author of three bestselling books on Soul Guidance and is the Founder of Akashic Knowing School of Wisdom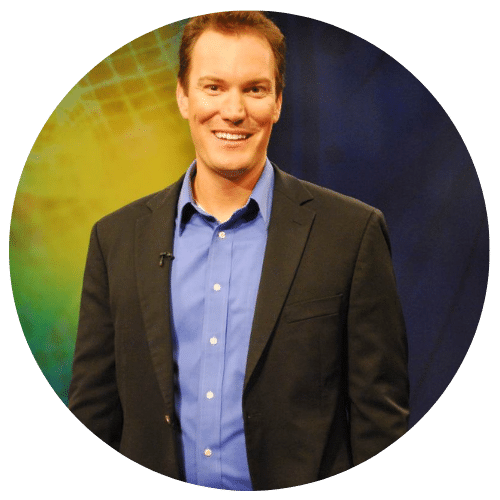 Shawn Achor
CEO of Good Think Inc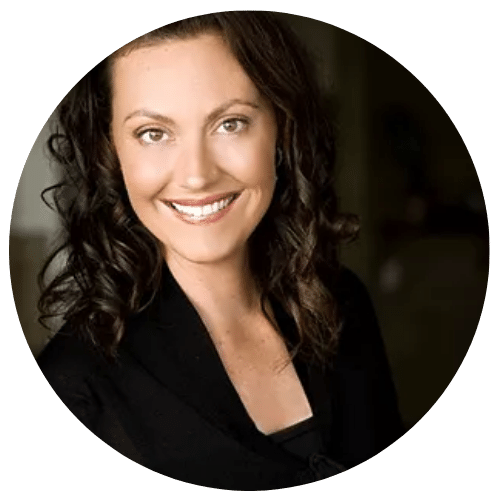 Kim Serafini
Founder and CEO of Positive Prime

"This brand new approach will help millions of people live their lives to the fullest. The scale of the Positive Prime solution is unimaginable."
Dr. Robi Ludwig
Psychotherapist & Award Winning Reporte

"A masterful practice that shows you how to relieve stress and obtain the mindset for success faster than you ever dreamed possible."
Shawn Achor
Bestselling Author & Speaker
Opening Me Up To Amazing New Opportunities

"Positive Prime gets me off to a great start each day and is a wonderful boost to my mental and physical state. Overall, the sessions have helped me achieve a more positive focus and outlook in life, opening me up to amazing new opportunities, while minimising the negativity in my life."
Michael Sepate
Director of Peak Horizons Health Coaching & Hypnosis

"This has changed my life. I have a passion for goal setting. Breakthrough technology has finally got us to this point. I love to pass along this innovative tool & pay it forward, It bypasses the monkey mind that wants to stop us. All you gotta do is just watch it! Positive Prime is here to stay. It helps us develop that ABSOLUTE CERTAINTY."
David Wolfe
Author, Spokesman & Influencer

"I recommend Positive Prime to all my clients. It takes meditation, positive affirmations, and the use of a vision board to a whole different level of mastery, mindfulness, and motivation."
Sherry Gaba
Psychotherapist, Life Coach & Author
Creates change in your life in three minutes a day

"Kim Serafini has created a wicked smart tool with Positive Prime! She has incorporated all the best that brain science and positive psychology have to offer to create change in your life in three minutes a day. In a word: Awesome!"
Dana Wilde
Bestselling Author, Brain Trainer, Speaker & Host
I Felt Calm and Confident

"Thanks to Positive Prime I felt calm and confident when I strode onto the TEDx stage. It was January 2021. I had been watching Positive Prime sessions for less than a month. As the group of speakers gathered for the full day of rehearsals, people who've known me for years commented on how calm I was.
The next day I totally rocked my talk. My "stage" was in Las Vegas and the day after the talk I started watching a session called "Positive Prosperity." That night I rocked a machine in the casino, doubling my money. Was that just good karma?
My last day in Las Vegas, I watched the same session, went back to the same machine, and doubled my money again. Who knows? I feel happy and confident sharing my Positive Prime invitation with others. Thanks to Positive Prime I have "Positive Things" to talk about."
Jackie Simmons
Best-selling author, TedX Speaker, Radio Host, and co-founder of the Teen Suicide Prevention Society
I Realised The Power Of This Technology

"Just before going to sleep one night I watched my very first Positive Prime Session. I ran it at the slowest speed and allowed the images and words to soak in. The next morning, at the moment between sleep and awakening, I witnessed with astonishment my very first thoughts of the day were of a completely different nature. They were filled with kindness, they were friendlier, even luminous! It was then I realised the power of this technology.
The experience helped me to understand the fundamental importance of working with the 'contents' of my mind and the power I have to make a change.
Positive Prime is another tool I can use to help me work through limiting beliefs and once I come to understand what my obstacles are I can choose a relevant Session to help me rewire."

"From the minute I was introduced to Positive Prime, the solid principles of neuroscience and positive psychology as its foundation were evident. I was hooked. It put the powerful ability of these fields right where it belongs: in the hands of clients."
Dr. Diane Sheltons
Author, Brain Trainer & Host
My "Go-To" When I Need To Prime My Brain

"As a Psychologist, Positive Prime has allowed me to co-create #sessions with my clients. My training and certification as a Positive Prime Professional has enhanced my effectiveness in supporting people through their change journeys.
But more than that, it has been my own "Go-To" when I need to prime my brain to feel whole, rejuvenated, and re-aligned with my own 'best' capacity."
Margaret Evanow
Premier Quantum Psychologist

Try the Positive Prime Signature Program for Free
Membership includes ALL of the following:
Positive Prime Full Access
Access to all 100+ Positive Prime Sessions created by world class coaches, including Lisa Barnett, Dana Wilde and Joe Vitale

New Sessions added weekly on topics like finding wealth, beating anxiety and discovering daily happiness

Personalise your experience by uploading & integrating your own photos into your Sessions
Exclusive Extras
A Brand New SuperMix Session added every month – SuperMixes combine multiple sessions for supercharging visual hypnosis and discovering a deeper state of Positive Priming.
Bonus Session Support E-Guides: including empowerment Flash Cards
Bonus Gifts
Positive Prime Exclusive 7 Magnificent Days of Think and Grow Rich Mini-Course
6x Positive Prime Bonus Gifts from our community of coaches to empower you to have a happier and healthier life both at home and in the workplace. And more to come!
Family & Friends Sharing - Celebrate Together

Help each other be accountable.
For your Family, Friends, and Clients: Gift a full (equal) subscription to Positive Prime by inviting up to 4 other people. 
Whilst the primary account holder continues with an active subscription, those who are invited to share will have full access (ie. a free account that is a gift) therefore, there's no charge for the 4 others related to the main account. 
Activate the invitations & send to your four favourite people from within your account, even during your first 10-days on your free trial. You can all try at the same time!
Support, Education & Guidance
Monthly group mentoring calls with founder and creator of Positive Prime – Kim Serafini
Weekly micro-lessons via email – Sharing wisdom, inspiration and the most effective ways to get the best out of your Positive Prime Sessions.
100s of exceptional resources to support your journey and much more.
FROM THE COMMUNITY BONUSES
These bonuses come from the wonderful people in our Community who love Positive Prime so much, they wanted to share some of their own personal magic with you all.
They encompass a range of topics, so please select one or more that will help you on your journey to manifest the life you've always wanted.
These will be available to you for the time that you hold a subscription. Please find them below:
Audrey Weidman
A 10 day challenge to get into the regular habit of conscious breathing, relieving stress and improving your sleep hygiene along the way.
(VALUE: $19)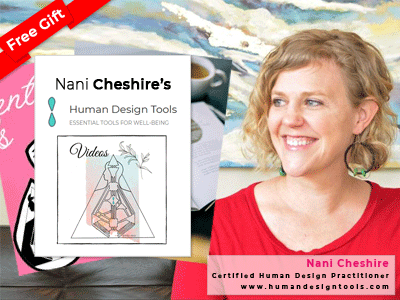 Nani Chesire
Free resources for understanding the basics of Human Design and essential oils.
(VALUE: $19)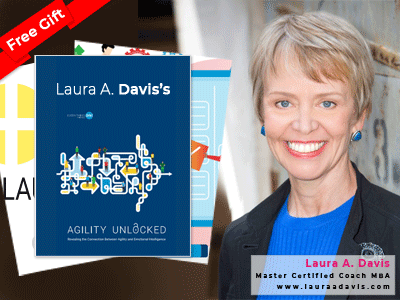 Laura A. Davis
The Everything DiSC® Agile EQ™ assessment and training program.
(VALUE: $19)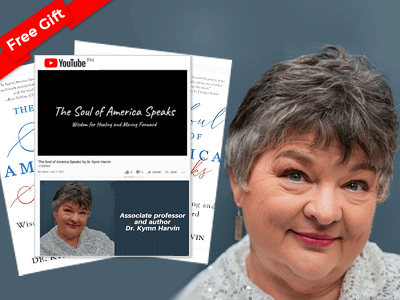 Dr. Kymn Harvin
An insight in how 'The Soul of America Speaks'.
A short burst of positive inspiration for embracing a Sacred Life.
(VALUE: $19)
Dr Margaret Evanow
Quantum Healing with Sacred Geometry – Wellness colouring book.
A wellness Colouring book that Explores Quantum Healing through Sacred Geometry.
(VALUE: $19)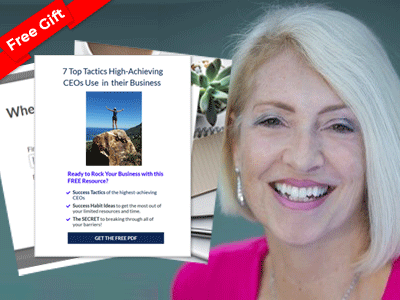 Dr. Irena Kay M.D
7 Top tactics of high achieving CEOs.
Learn the SEVEN top Tactics of High Achieving CEOs.
(VALUE: $19)
Positive Prime Will Help Improve Your Health, Wealth & Happiness in Just 3 Minutes a Day…
From the moment you sign up for our 10-day free trial, you get access to our library of carefully selected, "purpose designed" imagery, positive empowering statements, and music infused with direct tonal patterns to resonate with your physical, mental, emotional, and synchronous neural wiring. These frequencies of the body and brain help you awaken the true potential lying dormant within you.
Using these science-based materials, we create sessions – short audio and visual presentations that create a powerful meditation experience.
When you watch a 3-minute session, you'll notice an immediate boost in productivity, changes in your mood, behaviour, and energy, resulting in a colourful, productive day and a good night sleep.
By making this a habit, you'll notice long-term effects, with higher chances of success in your endeavours, improved personal and career life, and better health.
Over 200,000 people are now using Positive Prime, including many of the world's leading coaches, authors and leaders.
Frequently Asked Questions
Q: What is Positive Prime?
It is a simple, inspiring, and convenient way to transform your mindset and habits. Positive Prime will become your go-to tool anytime you need to be uplifted, motivated, inspired, encouraged, and supported in any goal you have! Oh, and the technology is grounded in Neuroscience and the principles of Positive Psychology.
It's designed to help you reprogram your subconscious mind to think positively and proactively. Positive Prime was created with most powerfully curated emotional visions, affirmations and music.
Check out this video of Kim Serafini, our founder, explaining Positive Prime:
https://youtu.be/ALDJjjkujWQ
Q: How does Positive Prime work?
Each session helps you use your mind's capability to its fullest and transition to your desired positive mental state. Positive Prime is like meditation but simpler. Instead of choosing the long and complicated way people master meditation practices, we use modern technologies to simplify and enhance your experience.
Simply enjoy a 3-minute visual meditation session, based on relaxation techniques like visualization and guided imagery. You are invited to visualize positive, peaceful settings from a beautiful beach or a serene meadow to personalized images – selected by you – that bring you joy.
Immediately after you sign up and log in to the Positive Prime platform, you get access to our library of carefully designed and curated visual and audio materials that enable you to choose, create, and personalize any session to maximize your experience.

Each session helps you use your mind's capability to its fullest and helps you transition to the positive mental state you desire.
Watching a 3-minute session a day is all you need to achieve up to 8 hours of focus, relaxation, and productivity. 
By making this a habit, you'll significantly improve your mental and physical health, resulting in a better all-round life experience and even achieving your big audacious goals.
Q: What is a Positive Prime "Session?"
A Positive Prime "session" is a short audio-visual presentation that has carefully designed and curated visual and audio to help inspire and reprogram your conscious and subconscious mind to think positively and proactively.
It's almost like a vision board with amazing photos and phrases on steroids. Sessions have been created by high achievers and leaders like Jack Canfield, Shawn Achor, Paul Sheele, Joe Vitale, and many more experts and thinkers. 

Q: How is Positive Prime different from meditation or other mindset-type apps?
The biggest difference is that you can watch a Positive Prime session in 3 – 5 minutes a day and start to notice some immediate results.
You don't have to spend 20 – 25 minutes meditating, much less learning how to meditate if you're a beginner. It's actually simpler than meditating.
We created Positive Prime specifically to give you a faster way to change your thoughts, emotions and help you live a happier, healthier life.

Q: What device can I use to get started?
Easy! Grab your preferred device, get comfortable and log in to our platform.
Watch Positive Prime in the privacy of your home, office or anywhere you want – just 3 minutes a day.
We strongly recommend avoiding distractions like music, television, or social media while watching a session.
Q: How difficult is the technology to learn?
It's super simple. Once you log in on the device of your choice, you will be taken to your dashboard.
You will see a welcome video that will help you navigate easily.  There will be a list of categories on the left.
Each category is filled with several different sessions by experts that are available for you to watch.
Our tech team made this as easy for you as possible so you can get started right away. And if you ever have any questions, our amazing customer care team is happy to help – support@positiveprime.com 
Q: Is Positive Prime based on science?
We believe most people give up and decide to ignore their issues because they don't have a credible backed-by-science solution that's also very easy to follow.
After realizing that traditional stress-relief or mindfulness solutions weren't sufficient and accessible for everybody, we decided to gather data from highly effective neuroscientific, cognitive and positive psychology methods.
By creating worldwide access to our technology, we enable millions of people to achieve mental harmony. For more information check out more on the science here.
Q: When will I see the first results?
Immediately after you watch your first session, you'll notice changes in your mood, energy, and focus.
Go on with your day with the positivity gained from your first 3-minute session, and observe your daily tasks to see the difference between your previous experiences and your super-charged, positively primed state.
After finishing a 7-day trial, you'll know everything about how Positive Prime works to decide whether you want to implement this technology in your life.
Try out Positive Prime for yourself and notice the difference – Get Started Here.
Q: What's the frequency that I need to watch a Positive Prime session for the most benefit?
You simply need to watch one session for as little as 3 minutes a day.  If you want to supercharge yourself, you could watch a video once you wake and one before you go to sleep. There are also many other features to watch. For example, you can speed sessions up or slow them down. There are many benefits to your subconscious mind when you speed up a session.

Because of our expert technology, the music in the session will always stay at the same speed. It's just the video that speeds up. Also, your conscious mind will want to read everything on the screen, which is totally fine when you first start. Keep in mind. Your subconscious will achieve the same results or greater when it's at a faster speed because it can take in much more than your conscious mind. 

Q: What's the best speed to watch a session?
Each session as a speed gage at the bottom. When you're first starting out, we recommend that you watch it between sweep 1 – 3. Once you get used to watching it at that speed, gradually start to play your sessions at a faster speed.
You can also set a time limit to watch each session. We recommend going at your own pace.
The more you watch, the better you will feel. We recommend at least once a day. Our members tell us they watch it for at least 3 – 5 minutes in the morning and before bed to get the best results.   

Q: Is Positive Prime just a video or short movie?
Nope. When you choose a session you will be watching is a very sophisticated video of highly curated photos, phrases, and music.
And if you decided you like a session and want to watch it repeatedly each day (We highly encourage that!), every time you watch it, the photos and phrases will be in a different order. That's done on purpose because of the sophistication in our technology.
The goal is to help your subconscious brain and give you the best possible day-to-day and cumulative results from watching sessions.

Q: How can you guarantee the results?
Working closely with scientists, we trust in numbers and statistics. Over 200,000 people have used Positive Prime, and studies show a significant enhancement in their productivity, energy, and physical health.
According to studies, on average, a person who regularly uses Positive Prime benefits from 31% more productivity, 25% greater performance, and 23% more energy. As a result, they significantly improve their career life, enjoying a 40% higher chance to receive a promotion or 37% higher sales.
Furthermore, our ongoing research suggests a 39% improvement in health, 50% lower chance of heart disease, and 23% lower stress levels.
Q: Does Positive Prime work for everyone?
Positive Prime is on a mission to create a simple and effective pathway to success and happiness that's accessible to everyone around the globe.
While anybody could benefit from implementing Positive Prime sessions in their daily life, people with a precise goal in mind would notice results most clearly.
For example, those who want to boost their career life and receive a promotion, start a successful business, or have a simple goal like finding the motivation to lose weight and get in shape, will find it easier to achieve desired results much faster.
Most importantly, Positive Prime is a great choice for life and performance coaches who want to bring change to not only in their lives but also their clients.
Q: Can I design my own Positive Prime session?
When you sign up for a free trial you will be able to start adding your own personal photos into any of the sessions you watch straight away.

This supercharges the experience and is one of the best features of our Positive Prime Membership.

If you would like to become a contributing Author, like Jack Canfield, Dana Wilde, or Marissa Pier, and completely design your own session, please check out this page for more information about how that works.

NOTE: The price for this WILL go up in the coming months as we add and change some of our programs.

Q: How much does Positive Prime cost?
We love this question because it's always an opportunity to help expand your mindset. Positive Prime is not a cost. This is an INVESTMENT in yourself and in what we created with Positive Prime.
It's a unique tool that will help you change your thoughts, mindset and your feelings. Plus, by doing this it will help you achieve your financial, health, wellness, and business goals. (And it will help you achieve it even if you don't have goals!)
Why not try out a 7-day Free Trial followed by a monthly subscription plan of $19. Or you can join our annual plan for just $199.
If you are ready join thousands of other Positive Primers and take a positive step now to a better you, a better outlook on life then Get Started here.
Q: I need some technical help please?
If you're already a member – use this link to login. And use your login details.
If you're having issues watching a session, it's mostly due to your internet speed. 
1. If there are interruptions — We'd suggest that do SLOW down the speed all the way to 1 or 2, as the FIRST step in streamlining your experience.
2. When there are "glitches" or "internet connection problems" — IF you have only 3 – 5 minutes to watch a PositivePrime Session, you are better off watching it on Speed 2 or 3, and then simply pressing Dashboard to exit or closing the browser" — when you want to – rather than watching all the way to the end on a faster speed…
If you need any other help –  we're here for you – happy to help you! Please reach out to our Customer Care Team – support@positiveprime.com
Start your 10 Day Free Trial of Positive Prime and Improve Your Health, Wealth & Happiness in Just 3 Minutes a Day…
Your Exclusive Bonus Awaits!
Sign up for a  10-Day Trial of the Full
Positive Prime Experience
Enjoy unlimited access to the Positive Prime 'Think and Grow Rich' in 7 Magnificent Days course.
Receive other bonuses from the wonderful Transformation Experts in our Community such as
Resources for understanding the basics of Human Design

10 day challenge to get into the regular habit of conscious breathing, relieving stress and improving your sleep hygiene
The Everything DiSC® Agile EQ™ assessment and training program has you identifying your strengths, mindsets and challenges

…and more!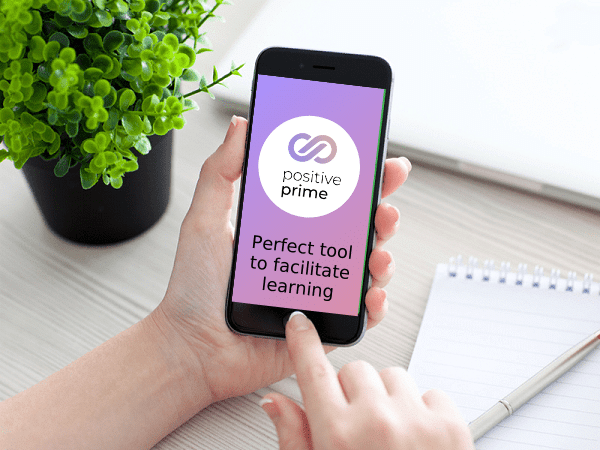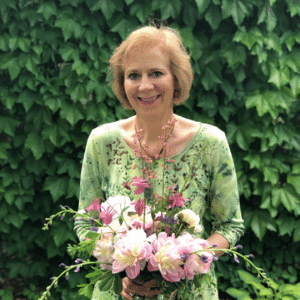 Audrey Weidman is a Certified Stress Mastery Educator with the American Institute of Stress. Due to debilitating stress in her life, Audrey was dealt a crushing heart attack that changed her life forever.
Down but never out, Audrey embarked on a journey to explore and develop a unique approach to stress that starts with a re-education on how our brains are inherently wired for it.
One of her core strategies is guiding people on the power of breath in stress-management..
Your Gift: Just Breathe 10 Day Challenge
* If you struggle with Stress and Anxiety
* If you go to bed wired and tired and can't fall asleep
* If you've failed at meditation
* If you know you need better tools than ice cream, wine or Netflix to help you manage your stress
THEN THIS IS FOR YOU!
Receive 5 minutes guided breathing practices for 10 days to:
Relieve stress

Improve sleep

Balance your energy.

Science Based. Immediate results. EASY!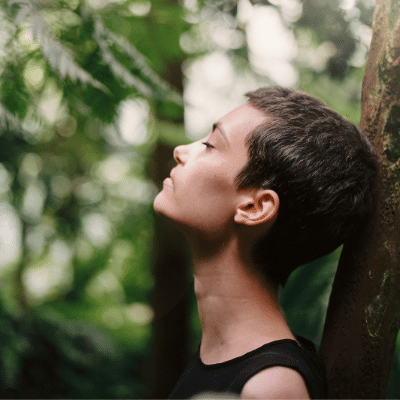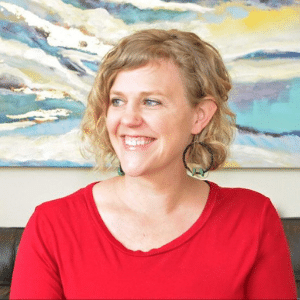 Nani Chesire is a Certified Human Design Practitioner, Essential Oil Educator, MBA, Mom and Soul Entrepreneur. She offers transformation tools, such as guidebooks, training, essential oils and other fantastic resources that translate Human Design into practical, applicable insights.
Her mission is to support you in becoming your full, most joyful self and living the life you love
Understanding the basics of Human Design and essential oils.
Nani's Free gift to you is Free resources for understanding the basics of Human Design and essential oils. Resources include:
YouTube Explainer Videos
Podcasts & Webinars

Blog

Human Design Guidebooks
Human Design Training 
Essential Oils
Human Design Readings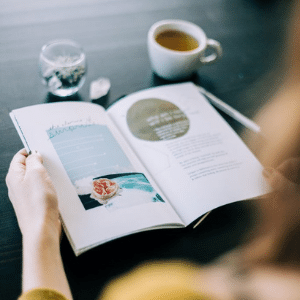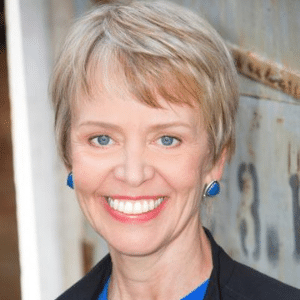 Laura is a Master Certified Coach MBA and specialises in transformational change for individuals and businesses. Her super power, along with being known as a 'People Whisperer', is identifying the connection between agility and emotional intelligence with a tool that's geared for your success in uncertain and ever-changing times.
The Everything DiSC® Agile EQ™
In today's VUCA (Volatile, Uncertain, Complex, and Ambiguous) world, leaders and teams need to become more agile and flexible than ever before.
The Everything DiSC® Agile EQ™ assessment and training program has you identifying your strengths, mindsets and challenges, while learning to build emotional intelligence and agility at home and in your workplace.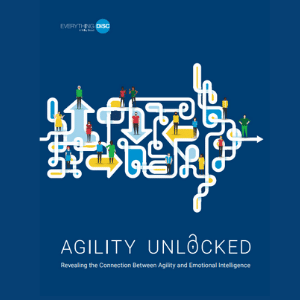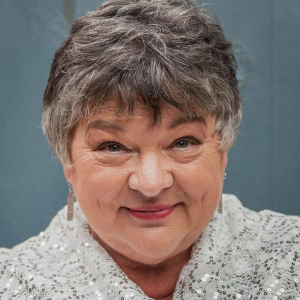 Dr Nancy Kymn Rutigliano Harvin, Ph.D., has touched the lives of over 300,000 people with her work of nurturing the human spirit. This extends to government, corporate America, consulting and higher education as she shares with adult learners her expertise in transformational and circular leadership, ethics and spirituality in the workplace. Dr Kymn has written extensively in academic publications about leadership from the heart, forgiveness, mindfulness, and career transitions as opportunities for individual and organizational transformation.
An insight in how 'The Soul of America Speaks'
A short burst of positive inspiration for embracing a Sacred Life.
Sit back and sink into this beautiful guided state transformation as Dr Kymn takes you on a journey into connection to your sacred self.
Make sure to have your phone on silent so you can drink in the whole experience.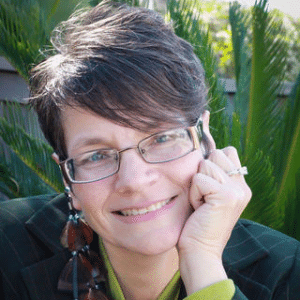 California's Premier Quantum Psychologist, Dr Maragaret is passionate about helping adults, children, and families recover when "life just seems to happen to us", finding a way for you to return to "a life that works" as soon as possible. She believes in the strength of the human spirit and guides people back to finding connection through a range of modalities, research and application
Quantum Healing with Sacred Geometry – Wellness colouring book
A wellness Colouring book that Explores Quantum Healing through Sacred Geometry.
25 pages of pure insight and inspiration that invite you into the world of Sacred Geometry. There's nothing like using your own hands and activating the creative mind in the process. For adults of all ages; even if you haven't coloured since your school days, you will find this a truly transformational experience.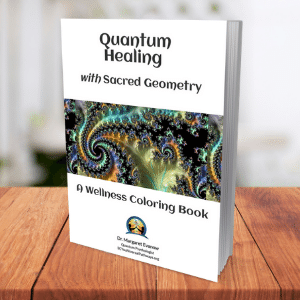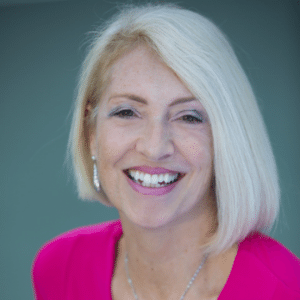 Irena left her career as a medical physician to teach martial arts, become a Reiki master, a marriage facilitator, and lastly a performance coach for entrepreneurs and executives. She's passionate about helping people move past anxiety and fear and leans on her medical degree and extensive studies in neuroscience to transform her client's lives.
Your Gift: 7 Top tactics of high achieving CEOs
Learn the SEVEN top Tactics of High Achieving CEOs.
You will Learn: 
– The Success Tactics of the highest-achieving CEOs.
– The ideas and habits of a successful CEO's to get the most out of your limited resources and time.
– The SECRET to breaking through all of your barriers!