Accelerated Change, positively.
– Transform with greater ease, power & speed
Positive Prime created by Kim Serafini
Feel more optimistic, peaceful, brighter & joyful
Think more clearly & calmly
Act confidently
Be perfectly prepared & perform at your best for the right results!
The era of inspired & successful change above & beyond Conscious Level is here now for you to enjoy
Scientifically Proven – Exceptional Research Results
Effective digital coaching in 3 minutes a day
100s of Topics by World-Class Business & Health Advisors like Lisa Barnett, Shawn Achor & other leading influencers of our age
Fast and enduring results
Simple to personalize
Exceptional when relaxation is required

Excellent when increased & improved performance is needed
Extraordinary all-in-one programs:
Vision Board on Steroids

Gratitude Journal built-in

Visual meditation bought to life

Mindfulness made simple and easy

Mind Power & Brain Training
Rewarding, tracking and measurements functionality
Neuroscientific performance & productivity enhancements
Improved mental health & wellbeing
Positive change management
Accelerated learning & development
4-in-1 popular tool
Positive Prime: Brighter & Better
Positive Prime has been scientifically proven to take only 3 minutes to create beneficial changes that last up to 8 hours.
Priming the mind is achieving a cognitive, positive state that improves performance, focus, health a, d happiness. When we are positively primed we feel better & do better.
Positive Prime facilitates this brain-body state by presenting to a viewer a collection of empowering messages and images in what is a called a Session. These are carefully curated, organized, timed and are naturally engaging to watch.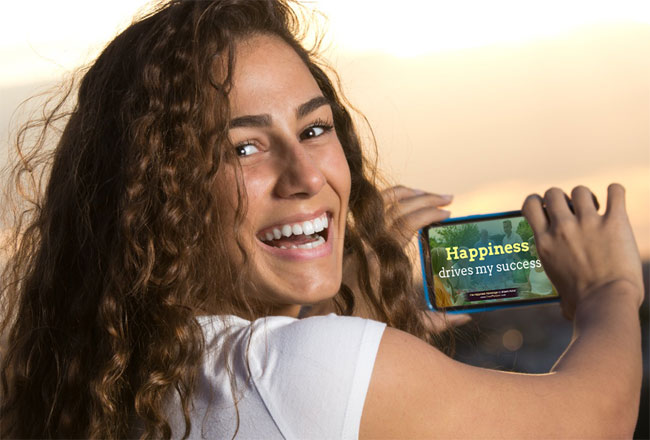 Positive Priming is a revolutionary new way of integrating new beliefs into your mind and cultivating the mindset and habits of happiness and success.
Traditional personal growth programs often fail to produce the desired results because they require time, effort and discipline. Positive Prime is the new wave in personal change:
♥  Effortless through technology
♥   Based on latest in neuroscience research and proven positive psychology principles
♥   Fun and engaging "bite-sized" lessons
♥   Convenient mobile app
♥   Fast and enduring results
Important Reason To Use Positive Prime
A Positive Prime "session" is a short audio-visual presentation – think of it as a vision board on steroids, created by great achievers and thinkers.
See Positive Prime in action. Learn how Positive Prime gives you the power of your non-conscious mind. Listen in to Dr. Paul Scheele as he astounds you and be moved by what Shawn Achor says. 
We are a small, passionate global team with diverse backgrounds united in a common mission: "Change the world by helping people live happier and more meaningful lives." We live and breathe natural and healthy ways that make us brighter & better.
You can find us spending time staring at the trees and ocean, just as much as our screens whilst we're motivating ourselves to be even more inspiring at our parent company (Positive Prime Technology) headquarters in Australia's regional paradise called The Sunshine Coast. We appreciate receiving warm & encouraging vibes from all of our members & participants around the world.
We have expanded beyond caring for individuals in a consumer context and now also offer Positive Prime programs to Businesses for their Change, Culture, Learning & HR programs. We are also devoted to extending our very successful Professional program for Coaches, Therapists, Trainers, Speakers, Authors and other Influencers & Authorities.
Positive Prime is ready for our valued community to share even further, farther & faster than our spectacular rise to date.
There's so much exciting, profound and truly extraordinary scientific research being shared from the fields of positive psychology and neuroscience that is to our advantage, and yet often we can't do anything with it in a practical and affordable sense. Most of these fresh & amazing insights would address all sorts of serious challenges that stop us from REALLY LIVING life or those problems dim us down to our detriment.
We can help with issues like feelings of inadequacy, insecurity, overwhelm, frustration or even anxiety & depression. We can even have an enormous impact on divorce and chronic disease (they don't go hand-in-hand!)… But the best results from academia are rarely even known about – let alone usable, for everyday people. Some of the most influential ideas are still secreted away by the powerful Fortune 100 companies who have consultants with answers that we could all enjoy.
So, we believe that applying evidence-based techniques to positive change is not only for the privileged few in large organizations and institutions. It is for EVERYONE, you & us included. We are also confident that it is about making it fun, simple, easy and effective for real people with real lives who want to achieve their greatest potential while making a significant difference in the process.
Now that over 100,000 people have raved about a "Session" experience we know you can do it whilst you're on the loo, before a team meeting, slipping off to sleep with your lover, sitting on the beach, waiting and waiting and waiting in that airport lounge for a delayed flight and over a stimulating morning coffee.
A Positive Prime Session is for anywhere, anytime and for anything where "feeling better" would be helpful and desirable. We know that EVEN when you don't feel like it – do it anyway! IT WORKS. (click here to read a statement about the research – we did to prove that it really does work.)
Our journey thus far has been fascinating. We've been growing & improving ourselves. We've been listening to feedback and trying even harder & smarter. We are so grateful you're joining us to create even more momentum in this movement.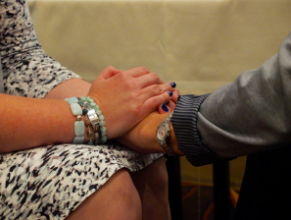 To deliver the best and most pure, ethical, honest, sincere, and most genuine goodness that's as up-to-date, valuable, accurate and relatable as possible for you to thrive at work and also be super-healthy.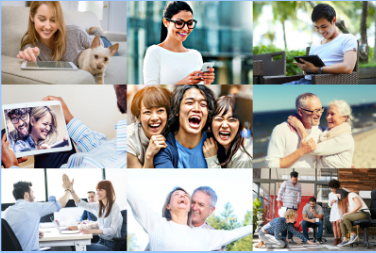 To facilitate a generous community of over 10,000,000 powerful people who become rays of sunshine, jumping for joy. The intention is for each person to be positively primed, and therefore become active influencers creating an astonishing ripple effect that impacts 10x the number of folks with their brighter dispositions & beautiful brains.
To facilitate a generous community of over 10,000,000 powerful people who become rays of sunshine, jumping for joy. The intention is for each person to be positively primed, and therefore become active influencers creating an astonishing ripple effect that impacts 10x the number of folks with their brighter disposition & beautiful brains.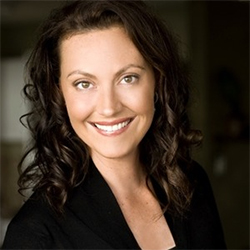 Positive Prime Consultant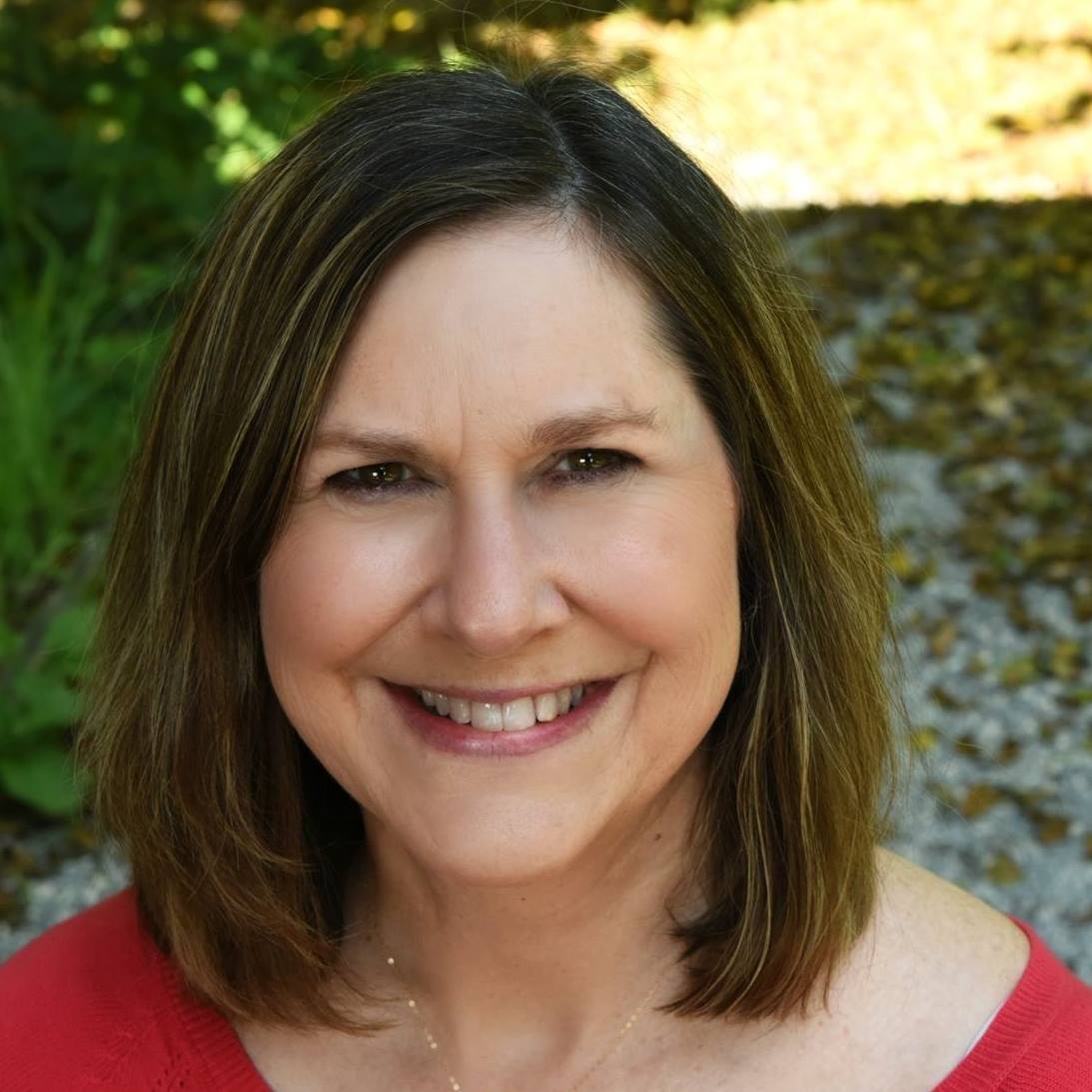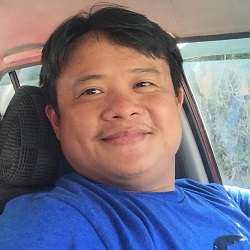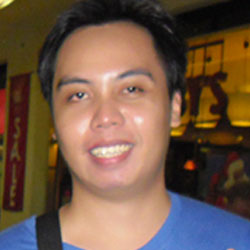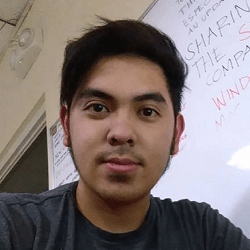 Positive Prime Contributors
CEO and Founder

Kim Serafini is a CEO, health & edu-tech company founder, much-loved executive coach & business advisor, international entrepreneur, inventor of Lithos Therapy, bestselling author, world-class keynote speaker, angel investor, Principal Positive Prime Consultant, and most importantly the creator of Positive Prime. She is also the owner of Serafini Mind Spa – an exclusive retreat on Australia's Sunshine Coast in the state of Queensland.
Kim's experiences in international corporate management consulting in the field of leadership, culture, and change, plus her private coaching has led her down this path. A remarkable ability to engage with the world's top executives, sporting and entertainment stars and her passion for helping people improve their lives makes her client list read like the who's who.
She is intensely curious, loves learning and is driven to help us all harness the innate potency of our minds. She has researched, studied & investigated how our perceptions, experiences, knowledge and brain function influences our thoughts, behaviors, habits, and results. Given how instrumental our minds are, she is even more focused on how to influence our mind (this marvelous, magnificent & now-not-so-mysterious aspect of ourselves) given the advances and understanding from the field of neuroscience.
Her career and business pursuits have involved filming interviews with many of the world's highest profile business leaders, acclaimed scientists and the most famous self-help gurus to confirm the right approaches, models, methods and techniques to employ towards personal and professional transformation. The synthesis of which is Positive Prime.
Devoted to helping others make significant, long-lasting, rapid & successful changes she is committed to continuing innovating and leading with advanced technologies.
Approachable, distinctly insightful, warm and willing to serve, Kim is available for a simple coaching session, advisory & consulting work as one of the world's leaders in the Science of Positive Priming, keynote addresses, training workshops, participating in research and forums with other thought leaders, self-help gurus, and international health or edu-tech company founders.
Kim has lived and worked in over 5 regions of the world including the UK, Europe, USA, Australia & Asia. She has enthusiastically visited 22 countries and many U.S. states. She LOVES traveling, exploring new cultures and ideas while affectionately sharing her philosophy of positivity… living up to her title of The Queen of Gratitude. 
Kim has been interviewed and featured frequently magazines and newspapers. Here are few glimpses of the same:
"I had the pleasure of having Kim present at a recent Transformative Technology event we hosted on the Gold Coast. As a speaker Kim holds space for the room like a super star. Her ability to have the audience hanging off her every word whilst shifting the audience with the depth of her knowledge and experience in the mental health, well being and human thriving space, leaves a lasting impression on the audience. If you are looking for a speaker to positively impact on your audience, then I encourage you to reach out to Kim!"
-Entrepreneur, Speaker, Startup & Innovation Coach
Managing director of theSPACE Australasia
Dream Boards / Vision Boards / Gratitude Journals

Once you are a Premium Member, you also have the ability to create a private & personal experience by uploading your own images and statements so that you see triggers & you're focused on your goals. You can use these as "gratitude journals" too – by having "reminders" of moments that you want to savour popping up in the viewing experience.
Use a Session as a tangible example, idea or representation of where you are going. They should represent your dreams, your goals, and your ideal life.
Your brain will work tirelessly to achieve the statements you give your subconscious mind. And when those statements are the affirmations and images of your goals, you are destined to achieve them!
The saying "A picture is worth a thousand words," certainly holds true here.

Illustrate your goals visually. 

Through these Sessions we're guiding you to live life to the fullest.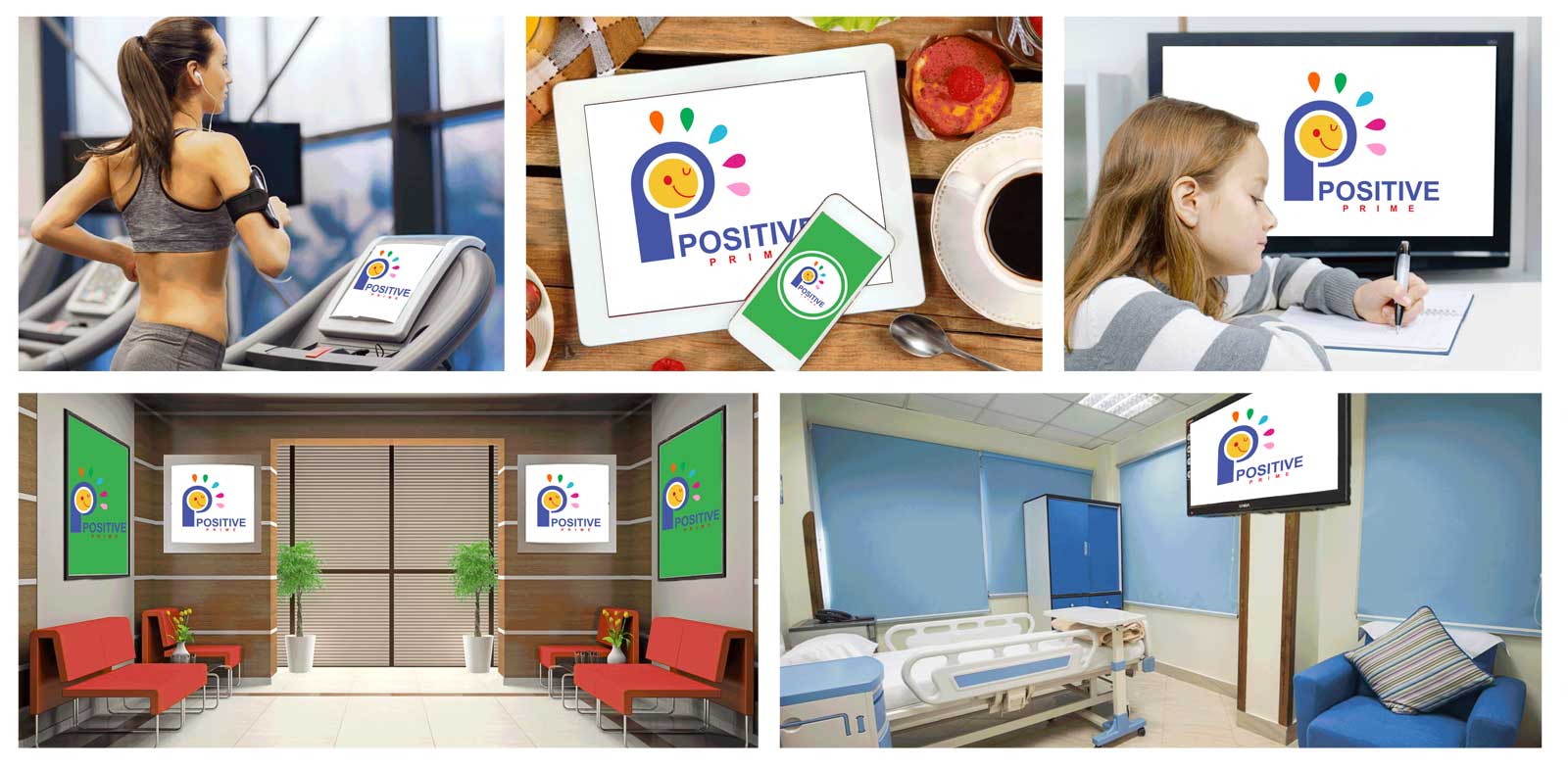 Positive Prime is a massively successful neuroscientific & positive psychology  tech tool & platform for accelerated learning and
powerful changes in attitudes, skills & habits at the autonomic level.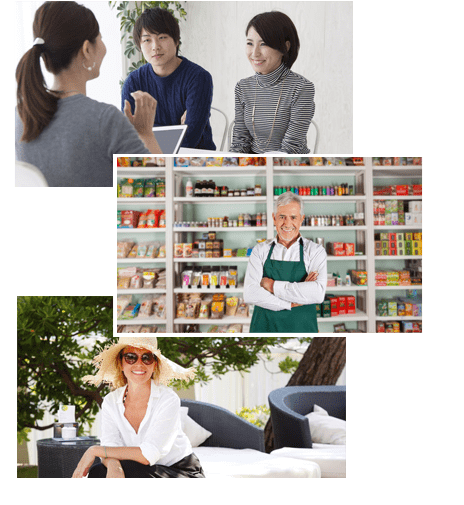 Anyone "uses it" — and "does" a uniquely styled therapeutic treatment watching what's called a Session.
A Session requires viewing a very sophisticated, randomised slide show whilst being emotionally engaged.
The flow is at speeds that make "absorbing" unconscious (not subliminal).
Radical results are much more easily & naturally achieved.
As a platform, it presents 100s of Sessions – each one like summary course of phenomenal educational & inspirational content by by world-class speakers, authors, healers & trainers.

As a software enabling & facilitating positive transformations in people the most important feature is offered to subscribed members.
The special extra functionality allows members to personalise each Session making it more effective. Personalising requires uploading private photos of yourself, your loved ones, what you're grateful for, what motivates you and what you're aspiring towards.
There are a few other aspects to the secret sauce not the least of which is an incredible, international community of supportive, certified & authorised Professional Practitioners guiding thousands of subscribed members & leveraging this tool in their own leading, healing & teaching.
What is truly valuable is the way the slide show reshuffles with every subsequent viewing and that gives rise to making the effort to learn, improve, grow & perform possible; and as an added bonus it's swift, natural & enduring.
Neuroplasticity is at play here.
 Positive Priming promises to make us all brighter. Helping each one of us become healthier, happier & smarter globally 24/7.