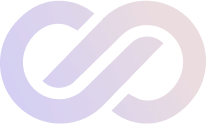 An even Brighter Day every Day
Watch "Be Empowered for Vibrant Living"
by Elaine Sugar
Press Play in the bottom left of the screen to get started
Scroll down to learn more about Elaine and her journey with Positive Prime.
How to be Wonderfully Vibrant and Positive
When Elaine Sugar started to see first-hand the sea of negativity that the children of America were subject to, she knew it was her calling to do something about it. And it doesn't take much time with Elaine for it to become super clear that she's the right woman for the job.
Vibrant, wonderful and with a huge smile, best-selling children's author and founder of mental wellness events group – MAPS, Sugar brings care to her work in both community building and carving a better path to positive thinking for kids across the country.
'How can you be happy all the time?'
Have you heard this question before?
It's a common one for many people in the coaching profession, especially when it comes to the positivity movement. And Elaine gets this question more often than most and generously shared with us two amazing strategies that you will want to keep close to your heart. 
1. Getting out of the Negativity Hotel

 
we all"So people say, 'you talk about positivity all the time. So what about when you don't feel like being positive?'
And Elaine's answer is simple…
"Okay, respect and go to that place, but treat it like a hotel, you can check in, but you don't live there.
That's the thing.
You don't live there."
Does that make you feel like you've been gifted a breath of fresh air?
The simple notion that it's OK to find yourself in the negativity hotel sometimes, we all do!
But just like all hotels you have the option to leave whenever you want.
You're only there for a short time and perhaps there's something for you to learn during your stay.
And it's Elaine's comforting perspective that felt like an audio hug in our podcast interview, that has drawn so many people to her movement.
2. Build a Positive Movement
Now, this doesn't have to be a global community like Positive Prime or Elaine's Vibrant Living Summit.
It can be a micro-movement – just you and a friend, or a group of friends who get together and there's simply one rule.
No negativity – This is a sacred space for Positivity.
We have enough places for drowning in the sea of sadness, so bring your smiles and enjoy a cup of tea.
It's amazing what you can accomplish with a positive container and one simple guideline.
As a designer of happiness Elaine spends a lot of her time supporting people to find their foundations. And in many instances it is an uphill battle because there is a concerning undercurrent that it's not OK to give children compliments all the time.
This misconception sounds like,
"If I teach my children to say all these wonderful positive things about themselves, then they might become you know, egotistical, they might think too highly of themselves, they might become conceited" says Elaine.
But Elaine will always point to the numbers.
"You have to tell yourself something positive 70 times to reverse one negative statement. So when you do those numbers, you can't say enough positive things to your friends and to your children."
-Elaine
And according to Elaine's mentor Bruce Lipton, 90% of the messages children receive are negative. So the messages we deliver our kids need to be positive affirmations.
In fact, they need a little bit of sugar!
Why we love SUGAR for kids

It might be outrageous to recommend processed sugar to kids and this certainly isn't the medicine that Elaine delivers to her students, it's a different kind of SUGAR.
And it goes a little something like this:
Saying
Unforgettable
Good
Affirmations
Regularly
This is a kind of SUGAR we want to get behind because Elaine believes, and the statistics back her up, that we've undersold the power of positive thinking to children in schools.
"You're not teaching them to say affirmations and positive things about themselves to blow up their ego, you're teaching them those things so that they can programme their life.
And if we leave it to society, 90% of their programming, unfortunately, is going to be negative,"
-Elaine
There is a school of thought that if we're giving children all an award for turning up, then it is creating a lack of need to try and this isn't what Elaine is teaching, far from it.
Elaine has a mantra that is a potent way to think about how to reinforce positivity into all of our systems and in particular our children: 
"Present the Evidence" in other words, Evidence Based Affirmations.
And this is brilliant, because it's potent to see others demonstrating the kinds of behaviours we aspire to.
However, if you want to supercharge this it's about adding the things that prove you have got it in you to be happy and the best you can be.
Aron O'Dowd is an athlete who uses Positive Prime for not only performance while training, but to remind himself of his PB's, by placing significant imagery into his Positive Prime Sessions. 
16 year old Tommy Danielson, hit his first hole in one while golfing. He placed the image of the ball in the cup into his Session and did it again ten days later.  
 And in keeping with the school theme, Vari McGowen puts the work of her year one kids as well as picture of them having fun into the Positive Prime Session they watch every morning . 
This is SUGAR in partnership with Positive Prime.  
And just like above, Elaine says "add to your affirmations" as if they are a living breathing evolution of who you are and who want to become.
"I tell people add to your affirmations…
I am healthy because I walked a mile today.
I graduated from college because I made a 'B' on my test last week.

Incorporate evidence into your affirmation.

You don't go to court and say, 'this person did not steal the apple' and then have video footage of the person paying for the apple and leaving the store and not show it.
You would never go to court and have evidence and not take it and present it.
So when you are saying your affirmations present the evidence".
-Elaine

When the student is ready

Elaine's journey has taken her across many fields on her way to running global positivity events and that's why we're so glad that she found us at Positive Prime and it came at the perfect time.
"There is a quote, 'when the student is ready for the lesson, the teacher appears.' That's how I felt like Positive Prime was for me, because I started on this journey of studying things at home and learning 'wow, people don't understand the magnitude of making sure your brain is in a positive place.' And Positive Prime comes along and not just reinforces what I had already learned, but then gives me this scientific proof that it works,"
-Elaine
"It was like a mentor showed up to say, hey, put this with what you've already learned and take it to a whole other level," says Elaine.
And her aspirations have now interwoven with the goals for Positive Prime, with our technology featuring as a living breathing element of Elaine's Vibrant Living Summit where the attendees will all be involved in Sessions to come into positive coherence with one another. 
This is what's called exponential growth and the art of synergy, proving that age old equation that 1 plus 1 = 3 or more!  
"If you get a whole community of people together, who are powerful and passionate, you can change the world.
It's true."
-Elaine
Your guide to Vibrant Living
For a taste of Sugar magic you can watch Elaine's Session above but to go a layer deeper you can signup for the Vibrant Living Global Summit featuring Positive Prime Founder Kim Serafini and one of our other favourite Professional Leaders Jackie Simmons. To sign up for free click here. 
And if you would like to trial Positive Prime and experience 100s of unforgettable Sessions to change your life. You can find the link for a ten-day trial here.  
Elaine brings together heart-centered world class wellness experts and is the Founder of M.A.P.S. Global Events, a non-profit which hosts mental wellness events and provides wellness resources.
She's a children's self-esteem program facilitator with a passion for teaching children the value of positive thinking and speaking. It's the foundation for her company Kids, More S.U.G.A.R. (Saying Unforgettable Good Affirmations Regularly). And Elaine is also an award winning children's program facilitator and best selling children's book author.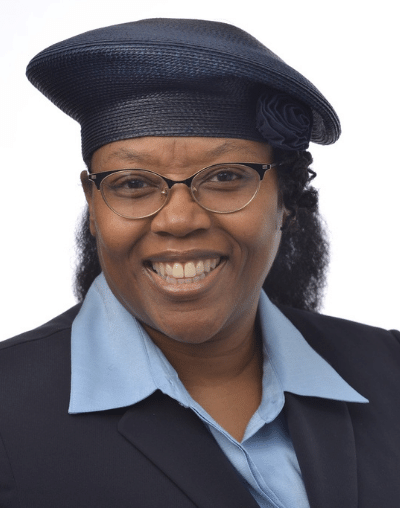 Full Interview on the Positive Prime Podcast
Listen in as Benny and Kim light up talking to Elaine
Benny Wallington is a peak performance coach with the Flow Genome Project and a lover of story.
He created the 101 Tokens app, assisting thousands of people to transform their vices across the world.  
Benny WallingtonStoryteller at Positive Prime
Kim Serafini is the creator of Positive Prime. She's a much-loved executive coach & business advisor and the inventor of Lithos Therapy.
Kim has also written a bestselling book, is a world-class keynote speaker, and angel investor.
Kim SerafiniFounder and CEO of Positive Prime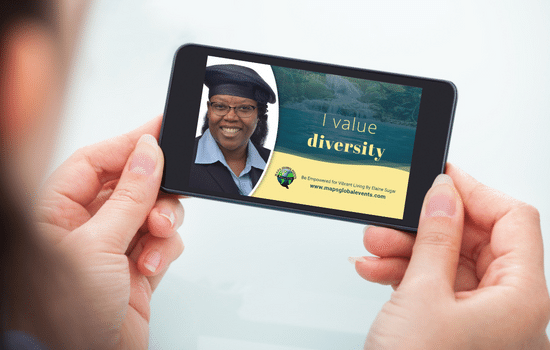 Be Empowered for Vibrant Living by
Elaine Sugar
This session is designed to EMPOWER YOU to move past your mental barriers and reach peak performance in your work, relationships, and life.
Get access to 'Be Empowered for Vibrant Living; and 100+ other specially designed Sessions on topics like 'Wellness', 'Relationships', 'Success' and 'Healing'.
Scientifically researched at the Brain Computer Interface lab, within the School of Engineering
at the University of Technology (UTS) in 2022.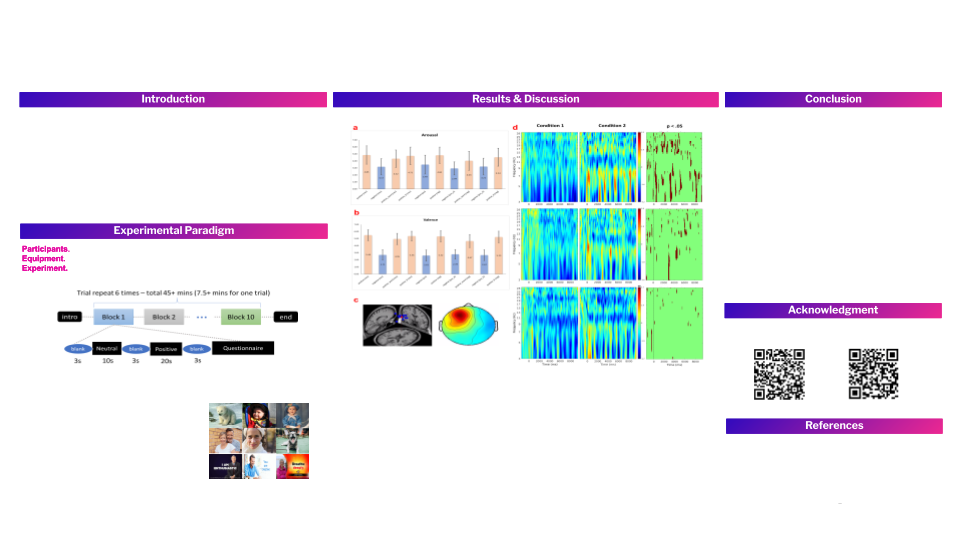 Try Positive Prime free for 10 days and get access to more than 100+ premium sessions
and content from leading world mindset experts
like these below:
Join Positive Prime and start transforming your life with a revolutionary method that works.
It's time to act and enjoy the life you deserve.
Marisa Peer
Founder and creator of Rapid Transformational Therapy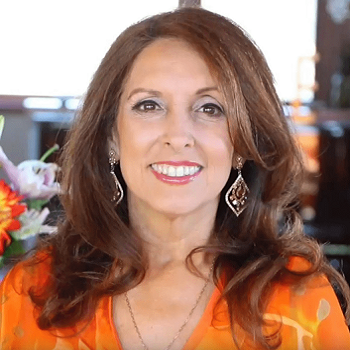 Marci Shimoff
New York Times bestselling author, a world-renowned transformational teacher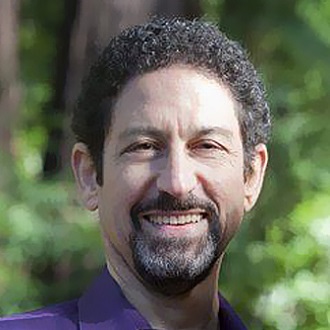 Lion Goodman
Belief therapist and a
healer of the psyche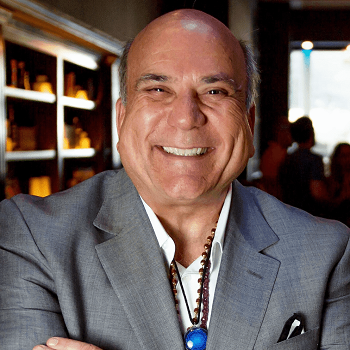 Joe Vitale
Spiritual teacher best known for his appearance in the movie, The Secret, and as the author of The Attractor Factor, and Zero Limits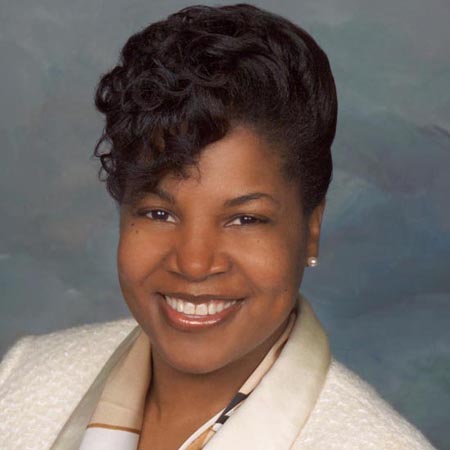 DTaRelle Tullis
National and international keynote speaker, consultant, trainer, coach and author. She speaks weekly as a Co-host on the Billionaire Mastermind Forum Broadcast