Claim Your Free Mindset Magic Gift from Nani Chesire
* Happiness * Health * Abundance *

Includes premium content from
leading world mindset experts:
Lisa Barnett
Prof. Stephen G. Post
Rikka Zimmerman
David "Avocado" Wolfe
Joe Vitale
Shawn Achor
And many more!
Mindset magic in just 3 minutes a day
Improves focus and performance
Fast and long lasting results
Built-in gratitude practices
Mindfulness made simple and easy
Meditation brought to life
A "Vision Board on Steroids"
Scientifically proven with exceptional results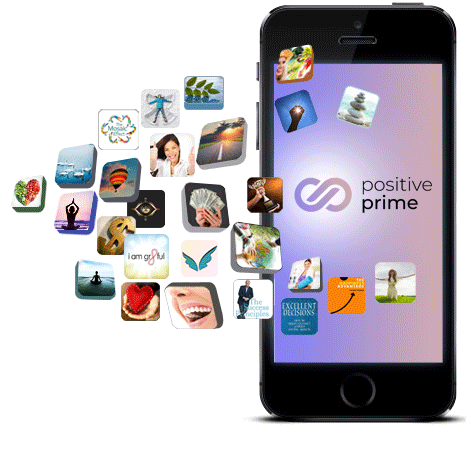 Positive Prime is the perfect mixture of
Positive Psychology & Neuroscience
Positive Prime improves performance, focus, health, and happiness.
Positive Prime uses empowering messages and images, carefully curated, organized, timed, and presented.
Positive Prime creates a powerful mental state in only 3-minutes.
Important information on how Positive Prime works
A Positive Prime "session" is a short audio-visual presentation – think of it as a vision board on steroids, created by great achievers and thinkers.
Watch the videos. Discover how Positive Prime benefits your non-conscious mind.  
 Watching a Positive Prime session results in more positive moods, attitudes and energy that lasts 6-8 hours. Positive Prime teaches you to automatically think in terms of what can go right.

Experience MindBlowing Results In as Little as 3 Minutes! Click below to try it now!
Wait for the player to load.
Click on the image to see the controls
Press the Play icon
Hide the controls by moving your cursor or
tapping your finger outside the player window.
Enjoy!!!