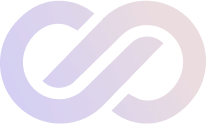 Unleash Your Potential & Enjoy True Happiness
Watch Your Free Mindset Magic Gift Now!
Press Play in the bottom left of the screen to get started
Scroll Down to access this Session and 100+ specially designed Positive Prime Sessions to unleash your potential and access happiness wherever you go.
Start Your 10-Days free trial
Linda was born in the state of Michoacan in Mexico. She moved to California at age 15 and pursued her passion for food, enrolling at the Culinary Institute of America, where she received her ADOS (Associate Degree in Occupational Studies). Upon graduation, Linda moved to Europe and got her BA in International Relations with Development Studies at the University of Sussex in England.
In 2000, what was initially thought to be just a short trip to Durango turned into "love at first sight" for the town and, ultimately, for the people and the lifestyle.
As happens with so many transplants into the Durango community, Linda experienced the challenges of the local job market and took it upon herself to set up a stand at the local farmer's market. Linda sold handmade, organic corn tamales. This ultimately evolved into a successful 14 year adventure with a small restaurant that became well known for specializing in sourcing local organic produce and for fostering strong relationships of mutual support with local organic farmers.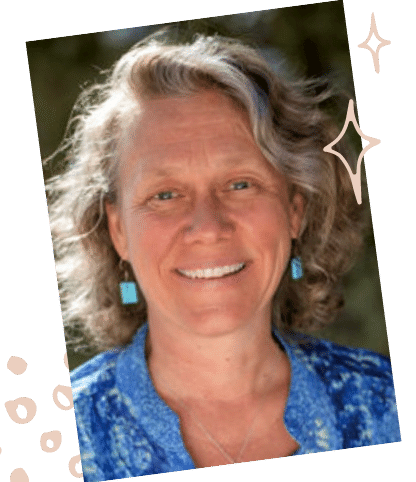 Let the children play:
How letting our children play can uncover the inner-child within us all
Since the mid 50's the freedom for children to play has been continually declining. With ongoing global events and restrictions, these shackles have only been tightened. Former chef, land activist and proud Positive Primer, Linda Illsley believes this is how the light goes out for a child, so she has made it her mission to reverse the trend by guiding parents on how to get playful again
Sitting out the back of her home in Durango, Colorado with a warm cup of tea, it's not uncommon for Linda to welcome bears into her backyard. And at 350 pounds this isn't something to be taken lightly – literally.
"We like coming out into the yard and watching our wildlife. And she (mama bear) had announced herself." says Linda.
"When she saw that we were being respectful, she laid down and then we saw the two babies climbing the tree behind her.
It's that relationship of like, 'Okay, I'm not gonna harm you, we're good.'
And then she came into the yard and ate the apples and left some beautiful scat (bear droppings)."
It's this reverence for and connection to nature that Linda has observed how us humans aren't too dissimilar to bear families. 
It is right to be cautious and diligent at times like Mama bear, just not at the cost of our own and the artistic expression of our next generation. 
When Linda isn't hanging with Mama and the Cubs she's working hard to support marginalised families to transition through trauma, channelled through her sparkling eyese of hope and positivity for the future. 
"I think we are living at the most exciting time in history, because we're becoming aware that we're becoming conscious. There's tools like the ones I work with (in coaching families) and amazing things like Positive Prime are supporting us in more connection with each other.
"Realizing that the negative thoughts are actually just a recording inside of us. And that it's a recording that we can change when we start accessing things like Positive Prime."
-Linda
And the conscious connected journey for Linda is not a new one.
Successfully running a truly local restaurant for 14 years to the point where over 90% of the produce was sourced locally.
For anyone who has eaten food straight from the land of which it was born, knows the beautiful energy that lives within and is transferred directly into our systems to thrive.
Linda now channels part of that beautiful energy further upstream with a global movement called 'Slow Money' that provides 0% agricultural loans to local farmers.
 And she's known for a long time that it's all about our relationships. 
Relationships to the land are equally as important as our relationships to each other.

From community to farmer, from farmer to crop, from crop to chef. From chef to community.

Cue Elton John, Lion King vibes. You know the track.
And equally important is the cyclical relationship between parents and children and Linda knows and believes that it is about inviting parents into the enchanting world that their children inhabit.
This creates that circle of communication and a two way relationship that can profoundly affect the hearts and minds of entire families.
Some may say, creating enchanting families.

Try this, have a go at saying 'enchanting' in Linda's mother tongue 'Spanish' and see how you feel after…

'Encantando'.

One more time,

'Encantando'.

This is playful and we can access it whenever we like. And when Linda is guiding her families
to find this enchantment, she suggests three gorgeous guidelines for her parents to follow when playing with their kids.
1. You do not correct them. It's a game.
2. You do not tell them their imagination isn't real.
3. You show up truthfully. In other words, you are present. E.g. You don't have your phone with you or any other distractions.
Linda also believes that when you provide a framework where there are no mistakes you are allowing children to find their way.
"Little things like bending your knees to get down to their level so that you're in their field, instead of being up here.
Please don't correct them and please listen without having the answer ready." 
-Linda
A lot of the turning off of the potential of a child comes when we're giving advice and we're correcting them without them asking.
It's actually now shown that it interrupts the development of brain connections. And that's how we start to turn off that light."
We can take cues from the mama bear, cautious while also allowing cubs to play, explore and experience the world in front of them…  
With Linda's and our other amazing Positive Primers working with kids, let's be that force of energy that nurtures the light within our next generation, that can radiate out and inspire us too.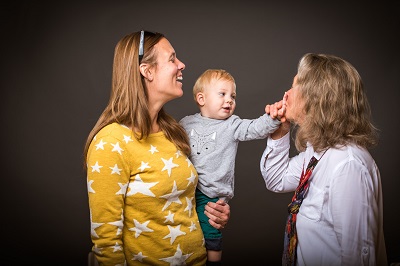 And between us, Linda's guidelines are pretty powerful advice for adult to adult interactions as well. 😉
 We're so proud to have hearts like Linda's collaborating with us.  And a shout-out to Jackie Simmons for introducing Linda to our Positive Prime community. The work that they're doing collaboratively on teen-suicide prevention is also a vital part of this keeping the light on for our next generation. 
These connections we have and sharing our unique fruits with each other is so important.
We like to think of what we're creating as a glorious tree.

A tree that bears all kinds of fruits.  
And we're all integral parts of this tree.  
Forming our own branches, some bigger than others, yet all growing together as one.

It makes sense…
The more big hearts we invite to join us, the more nourishment we can provide to each other, the stronger we grow and the more we can care for ourselves, each other and our planet. 
To check out Linda's work please go to www.lifecraftingnow.com
If this is your first introduction to Positive Prime you can learn more about us and our growing global community at www.positiveprime.com 
Full Interview on the Positive Prime Podcast
Listen in as Benny and Kim lightup talking to Linda.
Benny Wallington is founder of global smart drinking movement 101 Tokens, guiding thousands of people in 76 different countries to redefine their relationship with alcohol.
Kim Serafini is the creator of Positive Prime. She's a much-loved executive coach & business advisor. And she's the inventor of Lithos Therapy, a bestselling author, world-class keynote speaker, and angel investor.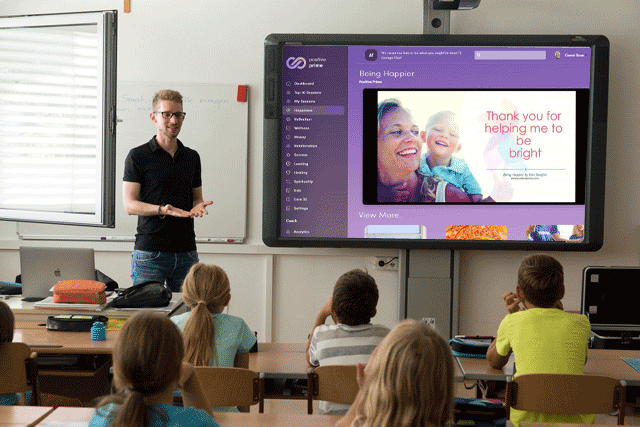 Kidz Mindz by Kim Serafini
Kim Serafini has designed her own Positive Prime Session specifically for children 7-10 year old. This session will inspired them and make them feel great about learning, friendships and themselves!
Get access to 'Kidz Mindz' and 100+ other specially designed Sessions on topics like 'Wellness', 'Relationships', 'Success' and 'Healing'.
Scientifically researched at the Brain Computer Interface lab, within the School of Engineering
at the University of Technology (UTS) in 2022.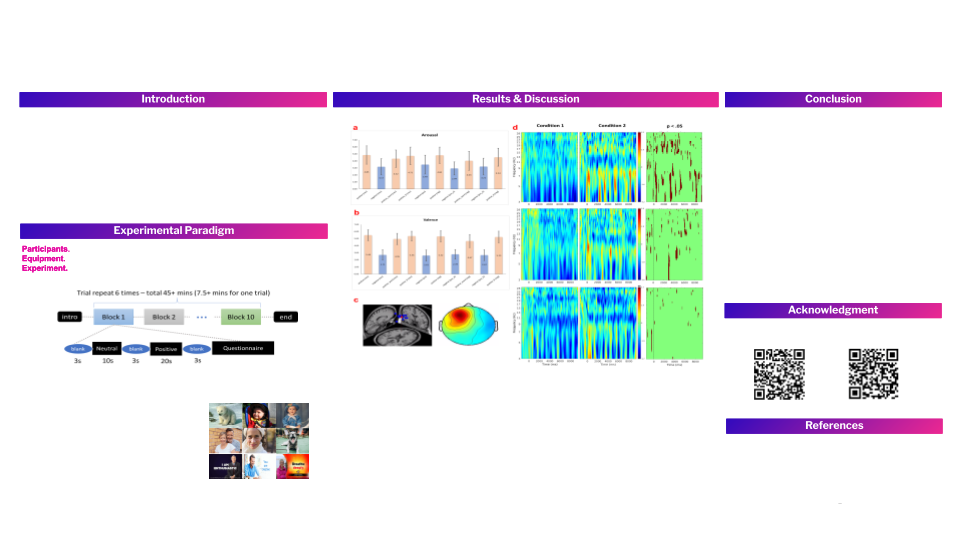 Try Positive Prime free for 10 days and get access to more than 100+ premium sessions
and content from leading world mindset experts
like these below:
Join Positive Prime and start transforming your life with a revolutionary method that works.
It's time to act and enjoy the life you deserve.
Marisa Peer
Founder and creator of Rapid Transformational Therapy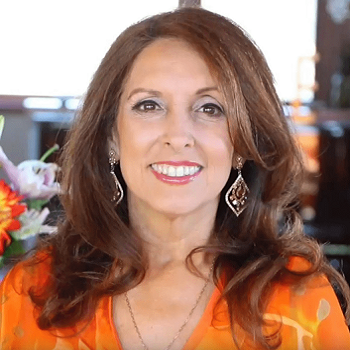 Marci Shimoff
New York Times bestselling author, a world-renowned transformational teacher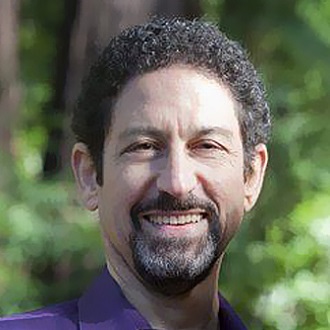 Lion Goodman
Belief therapist and a
healer of the psyche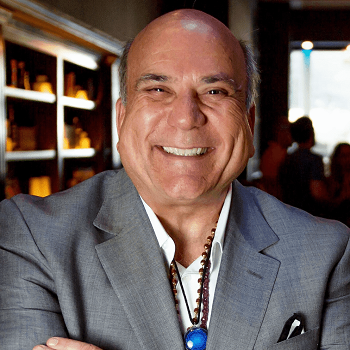 Joe Vitale
Spiritual teacher best known for his appearance in the movie, The Secret, and as the author of The Attractor Factor, and Zero Limits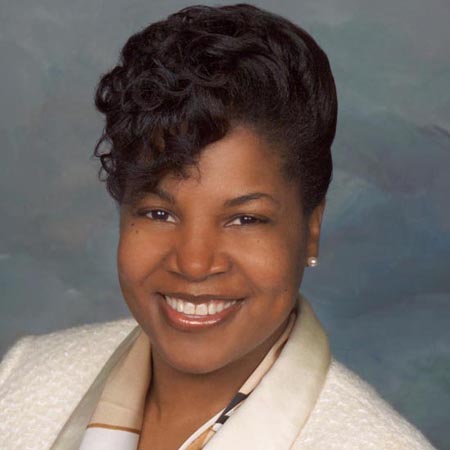 DTaRelle Tullis
National and international keynote speaker, consultant, trainer, coach and author. She speaks weekly as a Co-host on the Billionaire Mastermind Forum Broadcast