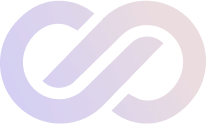 For an even Brighter Day Everyday
Watch  Aron O' Dowd's
Peak Performance Session Now!
Press Play in the bottom left of the screen to get started
Scroll Down to access this Session and 100+ specially designed Positive Prime Sessions to unleash your potential.
Sixth Sense Healing Technology:
Positive Prime Sessions allows an athlete to see colour and print for the first time in eight years
As a professional athlete, entrepreneur, podcast host, reiki healer, and massage therapist, doing the amazing is something that comes naturally to Aron O'Dowd. And now, with the assistance of Positive Prime Sessions he's doing things you'd have to see to believe.
Or would you?
At the age of seven, Aron was told he would be blind by 20. His doctor said that he had a hereditary condition called retinitis pigmentosa and that was that…
To look around knowing that the world that you knew was going to disappear would be scary for anyone, let alone someone so young.
Yet this didn't slow Aron down, in fact, it might have sped him up.
That afternoon Aron left the doctor's office and said to himself…
"I'm not going to do that. I'm going to challenge this and be curious and see myself not having a disability.
And that's kind of my motto for my whole life.
I've got these amazing gifts, my whole ethos is I HAVE this amazing ability.
I'm a superhero."
-Aron
You could call it the luck of the Irish or a testament to the man that Aron would become, he took that diagnosis as an opportunity to explore a life of never letting anything get in the way of his dreams.
And rather than a backward trajectory, he's constantly looked for ways to enrich his life and improve his performance.
This journey has lead him to become a champion athlete and now the first Positive Primer to seemingly reverse the effects of a degenerative sight condition.
"I've been able to see print for the first time in eight years, been able to see colour for the first time in eight years.
And it's like wow, I do believe we can heal ourselves."
-Aron
Having made the switch from twelve years as a rower to a competitive triathlete, Aron's opened up a whole new world of adventure and possibility.
With Positive Prime's sophisticated tech-engine that bypasses the conscious mind, he's now tapping a world of untapped potential. In fact, his Sessions have become a legitimate training partner.
"I upgraded and started designing my own Session for more peak performance.
My body kept absorbing and absorbing and absorbing, like food, and my stats went through the roof,"
"I see Positive Prime as fuel for the body in a way where I watch it, and I do my Sessions, I do my work.
And it gives me the ability to perform on another level," says Aron.
And it's not just on the track.
"To give an example, I did an interview a few weeks ago and I wasn't feeling confident.
I watched the 'Confidence' session.
I hopped on…
I had confidence!"
-Aron
That confidence Session 'Rewired 4 Gr8 Success Confidence Accelerator'
was designed by neuropsychologist and 3x best selling author Dr. Aimée V. Sanchez.
The Session takes you on a journey to the heart of confidence with empowering messages and visuals to say 'you can do it too' and in as little as three minutes you can be walking, or dialing in to your next appointment grounded in your potential.
Seeing is more than believing
Around the mid-'50s, American philosopher of science Norwood Russell Hanson once said,

"Seeing is an experience. People, not their eyes, see. There is more to seeing than meets the eyeball."
And if this sounds out of the ordinary, then that'd be correct. 
This is extraordinary, and sounds are part of the equation. 
At Positive Prime, we hypothesize that Hanson was onto something and Aron is an example of this…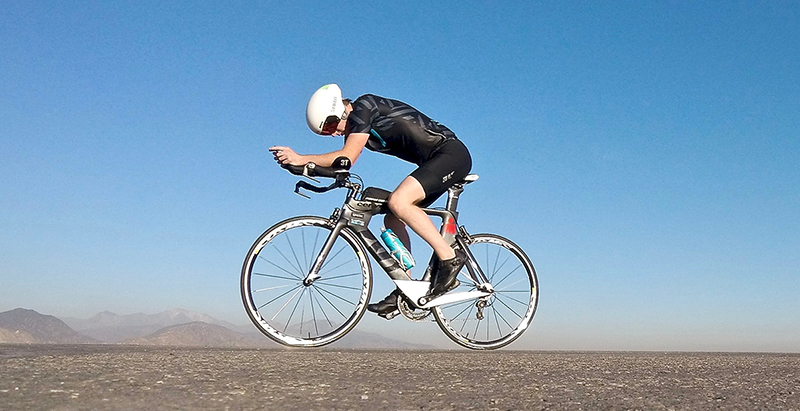 What we classify as "seeing" is vastly understated because each and every second we have millions of bits of information flooding into our awareness, except the only catch was that our brains can only deal with 7 bits at a time. 

We did the math, and the shortest time it takes to differentiate one set of bits from the next is 55.5555556 milliseconds or 18 frames of information. 

And rather than seeing our abilities hindered by missing out on millions of bits – a form of neurological FOMO, we're in the Aron school of thought, and see it as an opportunity. 
How can we make the most of those 18 frames?

Is there more happening than what meets the eye? 
Given Aron's results, we'd say it certainly seems so…
"I physically can't see the Session, I can hear the Session, but I'm eating it like food. And I think that's what's happening. Our brain is digesting in another way, our body is absorbing in a different way.
I hop on my training sessions, my life, everything has just gone through the roof."
-Aron
As an athlete, Aron is always checking his biometrics and data.  And it's his willingness to experiment that is taking the Positive Prime technology and the growing community into exciting new directions.
"I'm just constantly thinking about how can I make another element stack on top of another stack and another stack to create the ultimate high performance.
Because that's who I am, I'm a high-performance athlete.
I'm looking for the extra 1%."
-Aron
What's a Positive Stack and how to stack 'em up
A stack is a term used in performance training and flow-based living design where you add multiple habits together to supercharge your practice.
It is similar to the way the Positive Prime tech engine is layering imagery, words, and sound frequencies to give you an edge throughout your day.
Those of us interested in health optimisation will add different practices together and review them on a regular basis.
It's like we're all scientists, testing out different hypotheses by dialing up and down quantities of inputs to see what outcomes result.
So how do we do it?
There are two types of stacks that Positive Primers utilise:
Stack One: Session Stacking
This is the on-platform stack where we will run multiple Sessions, one after the other.
For example, I'm feeling a little bit flat, like Aron was above, and I need a bit of extra zip in preparation for a challenge!
We might start with a Session on a slower speed setting. Really drink in the imagery, find a steady breath to calm ourselves down and let go of whatever has happened earlier in the day.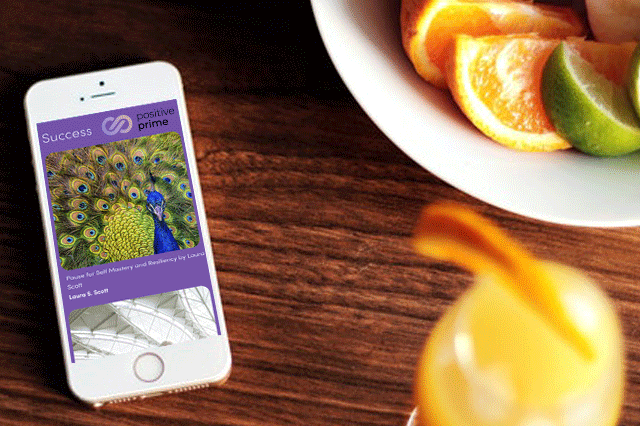 Like Dr. Margaret Evenow's 'YouNiversal Pathways to Vibrant Living' is beautiful on a slower speed (3-6) with it's accompanying music.
After this, we might ramp up the speed (8+) and put on Dr. Sanchez's confidence Session.
 And finally, for the thrillseekers among us, who are looking to really fire up and break the sound barrier, we'd recommend a super-mix which are up to five Sessions combined in one (Simply search Supermix to find them). 
This is where we start to get up towards the 18 images a second capacity of our brains in partnership with the Positive Prime engine. 
 In this case, we recommend Aron's Peak Performance that will really get you going and catapult you into your day (scroll up and give it a whirl if you haven't already). 
You will notice that Aron's visuals are overlaid with binaural beats that Aron co-designed with producer to the stars Greg Papania, who's created music for Snoop Dog and the late great Amy Winehouse. 
And designing your own Session and the music that accompanies the experience are all part of the services we're offering to those who want to become Authors on our platform. 
 Note: The above is one of our team's favourite stacks and we'd love to hear from you if you try it yourself. If you don't have an account yet, you can try Positive Prime for ten days – by clicking here. 
Stack Two: Ecosystem Stacking
The second type of stack comes from how we place Positive Prime within our day.
Some of us watch Sessions as the ripcord from tension-filled moments or after a big day when we need to transition worklife to homelife.
Within performance and health optimisation circles, we'd call this a pattern interrupt.
However, the stack many of us use, and the one which builds a strong foundation for a positively primed day, delivering  6-8 hours of good vibes afterglow, is to place your Positive Prime Sessions into your morning routine.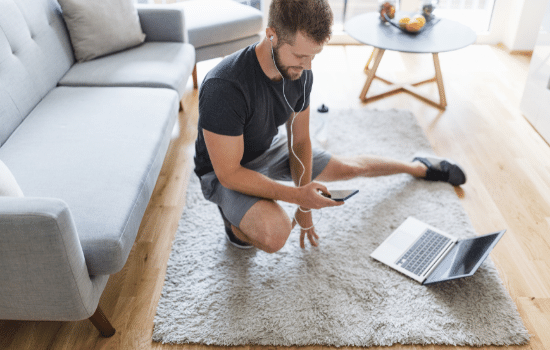 Aron's system as a professional athlete is pretty handy for all of us with his fuel metaphor.
Along with breakfast and moving his body, Aron watches Positive Prime to Prime for Performance.
He also goes one step further and uses augmented reality headsets to dial up the experience.
"Right now in the Olympic, Paralympic and high-performance state there's no other tool that can give you that sense of where I can watch myself race, I can watch myself move, I can watch how my body is moving. And this is what Positive Prime with virtual reality and augmented reality (Oculus Rift) brings."
-Aron
After we finished second at a Transformative Technology global competition, we have been working with our advisory and Singularity University faculty member Anuraj Ghambir on taking Positive Prime to the next level with AI and AR.
And collaborating with with coaches and athletes like Aron, who are already exploring this space is a huge part of accelerating this vision.
As an athlete, Aron is all about statistics and he shared with us some of the biological changes he's experienced.
"I've actually done Positive Prime Sessions with my heart rate and I've dropped five beats (per minute).
I use Positive Prime as a training tool. I came back with three weeks off training and I did an FTP test (functional threshold test) for biking, I was up 15 watts.
I've gone from 193 to 228 in the space of two months using Positive Prime Sessions."
-Aron
Ready to Launch!
Once, Aron was watching a Session while on the training-bike and was so deep in the experience, spinning the wheels so hard that he ejected from his bike. 
Please note: we don't recommend this at home, however it is a testament to how Positive Prime can drop you into that space many athletes call 'the zone.'
This qualitative and quantitative data is so important for us to continue to share Positive Prime with those looking for the edge.
And it's not just Aron who is getting results…
His uncle, father, and sister have also been using Positive Prime and experiencing similar improvements in the gym, in their professions, and throughout their daily lives.
And Positive Prime seems to be a family affair… 
Christine Tylee has a family full of Australian karate champions who Positively Prime themselves before training and competitions. Jana Danielson encourages her pilates members to positively prime themselves before entering her studio and her sons use it to optimise their golf game. Her youngest sank not one, but two hole-in-ones in the space of ten days. Setting a new record for their Clubhouse and town.
We love hearing and telling these stories. The likes of Aron O'Dowd and new Positive Primers who want to push the boundaries of what is possible with us really drive this movement forward.
If you're keen to experience this for yourself. You can try our platform for 10 days.  (Click Link here)
And to learn more about Aron's journey, check out his podcast at partiallyexcited.com
Aron is an amazing human. Legally blind, at the age of 7 he was diagnosed with Retinitis Pigments, a degenerative eye disease that would lead to permanent blindness before adulthood. Not for a moment letting this get in the way of his dreams, Aron has been a champion rower, trained and practices as an Energy Healer and  hosts his own podcast. Aron loves travelling and exploring the world. He's now settled in the North of Spain, where he trains as a triathlete.
In this interview we get a sneak peak into how Aron has dedicated his whole life optimising his mind, body, spirit and soul.  He talks about what its like to be a visually impaired sportsman. We also talk about the benefits of using Positive Prime and how it is his not-so-secret weapon for success. 
Full Interview on the Positive Prime Podcast
Listen in as Benny and Kim have a time jamming with Aron
Benny Wallington is an accredited peak performance coach with the Flow Genome Project and head storyteller with Positive Prime.
Kim Serafini is the creator of Positive Prime. She's a much-loved executive coach & business advisor. And she's the inventor of Lithos Therapy, a bestselling author, world-class keynote speaker, and angel investor.
Aron's Peak Performance Session
Did you enjoy Aron's Session above?
Get access to 'Aron's Peak Performance Session' and 100+ other specially designed Sessions on topics like 'Wellness', 'Relationships', 'Success' and 'Healing'.
Scientifically researched at the Brain Computer Interface lab, within the School of Engineering
at the University of Technology (UTS) in 2022.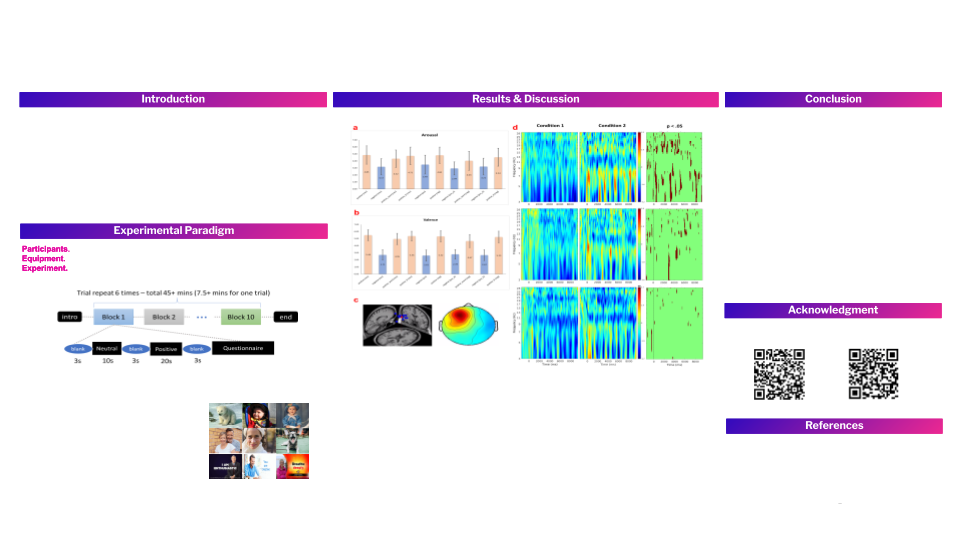 Try Positive Prime free for 10 days and get access to more than 100+ premium sessions
and content from leading world mindset experts
like these below:
Join Positive Prime and start transforming your life with a revolutionary method that works.
It's time to act and enjoy the life you deserve.
Marisa Peer
Founder and creator of Rapid Transformational Therapy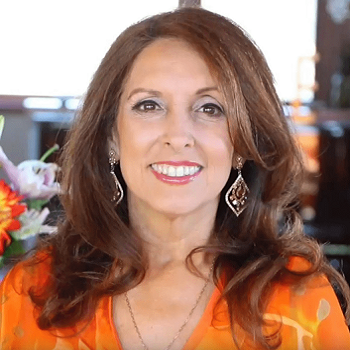 Marci Shimoff
New York Times bestselling author, a world-renowned transformational teacher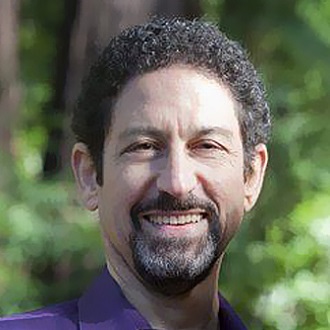 Lion Goodman
Belief therapist and a
healer of the psyche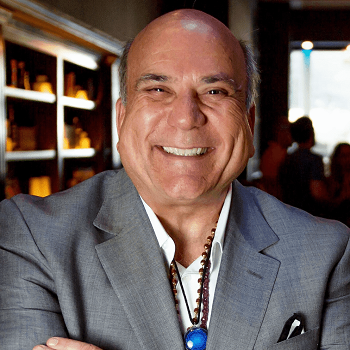 Joe Vitale
Spiritual teacher best known for his appearance in the movie, The Secret, and as the author of The Attractor Factor, and Zero Limits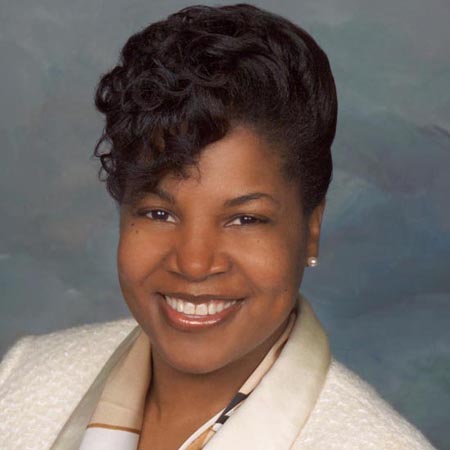 DTaRelle Tullis
National and international keynote speaker, consultant, trainer, coach and author. She speaks weekly as a Co-host on the Billionaire Mastermind Forum Broadcast