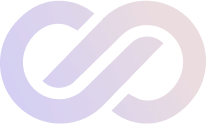 An even Brighter Day every Day
Watch "Unmute Yourself And Own Your Authority!" by Rich Oceguera Now!
Press Play in the bottom left of the screen to get started
Scroll down to learn more about Rich Oceguera and his journey with Positive Prime.
Unmute Yourself – A message for a generation
With a magnetism that inspires folks to step into their power, Rich Oceguera has made his mark on the world after finding the courage to come out of the shadows to share his magic. He now takes that philosophy into coaching people from around the world to get in front of the camera or take a live stage so they can do the same.
In these current times we've become increasingly anxious about how we are seen. Materialism, Hollywood smiles and the necessity to be perfect has played a huge role in these insecurities and Rich Oceguera is on a mission to reverse this.
"People keep themselves muted. They have so many fears, doubts, worries, preconceived notions about themselves, and what they think other people think about them. And so they stay quiet…
And really, this is applicable to any person, whether you're a mom raising kids, or you're running a business, whatever the case is, being able to communicate and to express yourself confidently and powerfully is a learned skill." said Rich.
And one that Rich has taken onboard and owns as one of his many gifts.
But it wasn't always that way…
In fact, like most journeys there were ups and downs. Periods of full-spirit confidence and times when the shine was lost.
Rich has been known for taking the road less travelled and after missing out on a role in TV production at school, he decided to get involved on the other side of the camera.
Understanding that life experience and rapport wins above was a powerful skill that Rich embodied early on. So after landing some small roles as an actor behind the camera, when it was time to step into that role he originally missed out on, he found himself leapfrogging others and straight into executive producer.
"I got cast into these little tiny parts, but I was in the room now. And I got to see what it was like to be on the other side of the cameras, to have the experience of memorizing lines and doing whatever we had to do. So when it came time for me to be on the production side, I got elevated immediately."
-Rich
Riding high from this experience Rich realised his dream when he was recruited by a production company to produce videos! But was fired shortly after.
Initially devastated, in retrospect Rich learned a lot from the experience.
"I think you should get fired at least 10 times in life, because you learn a lot from being fired."
-Rich
The Importance of a Positive Mind
After being shown the door, Rich found himself in an unfamiliar field, working for a hypnosis company in New York City.
The job was in a sales role and would often bring him to tears because he didn't have the self-belief that he could sell the solution and provide the necessary support for people in need.
"I went home crying many, many, many days because I couldn't get it. I couldn't understand."
-Rich
But this time Rich wasn't fired because he had a manager who believed he could do it.
It's so powerful when somebody believes in you, holds that mirror up to show you, you can do it.
"That's when I started to learn how to transform my mind. How to put positive beliefs and thoughts in and with repetition over time, those would result in different actions and different results in my life.
And not only was it amazing sales training, It's how I got immersed into the world of positively priming your mind, using the power of words and images to transform the mindset."
-Rich

Almost straight out of the 'how to find your passion' guide book, Rich took the intersection of his training in front of the camera, his knowledge behind the camera and finally, the all important skill of how to sell yourself authentically. Which has bloomed into his presence in the world.
Mini Challenge:
If you're struggling with what you want to do in life. Write down three of the things you're most passionate about and see if you can draw a connection between them. It might not become clear straight away, but if you put images of those three things into your Positive Prime Session, you might even surprise yourself!
It's all amazing to launch forward once we feel like what missing has become clear, but before any of this, it takes acknowledging something Rich calls 'Mindset Monsters'.
"The Mindset Monsters, those fears, doubts, worries. We like to make them or give them personalities.
And it's just your neural pathways. They're just part of the brain wiring. And they're just doing the job they were programmed to do.
They're not doing it maliciously."
-Rich
And because of the Mindset Monsters, Rich begins with mindset training as the foundational element to transformation for his clients, which includes Positive Prime as a core tool.
"I make a very lovingly strong suggestion that people start using Positive Prime because it escalates your progress. And so quickly, it's part of the foundation of what I talk about now, as a powerful mindset training tool that I think everyone should be using.
Especially if you are in front of others, or want to be in front of others sharing a message. And this can mean school teachers. This could be police officers, this could be anybody who's communicating,"
-Rich
Are you here for something more?
 
Rich believes we all have something to give in this lifetime and there are the right training, tools and strategies to step into this power.
"If you are one of those people who knows you're on the planet for something more than paying bills, and just going to work and getting by and you're watching this, there's a good chance that you might be at the stage of exploration or deep into it. And something like Positive Prime will catapult you."
-Rich
A low hanging fruit to begin with are the words we use to describe ourselves. Positive Prime technology puts those new words right before our eyes as well as the images that show us the life we wish to step into.
These words are representative of the beliefs we hold about ourselves and Rich knows that once we have truly embodied those beliefs, and their representative words, you can move onto that next level of confidence.
"Identify the belief that doesn't work for you anymore and choose how you would rather be instead and start putting that belief into your mind. Even if you don't believe it coming out of your mouth yet. It'll work.
I'm living proof 100% It's why I do what I do.
I was shy, I believed you hated me, that you were going to hurt me physically. You were going to reject me. 
Those were the deep seated beliefs and they're still etched in my brain. We can't surgically cut them out unfortunately, but they don't have the power they used to have.
I have new ones that say 'I am confident', 'I am charismatic', 'I am bold'.
Oh, my new one. Thanks to Kim. 'I am exquisite'."
-Rich
Rich used to say things like 'I am dynamic', 'I am confident' but no longer needs them because he shows up this way, people know and love him for this and that's also been a reason that he's been so pivotal in the Positive Prime family.
Unmuting Positive Primers
You might have heard the saying that even, 'Tony Robbins has a coach', well it's true, because we all have blind spots and even when we are at the top of our game we can always improve.
And up stepped Rich as an integral part of the next stage of evolution at Positive Prime, sharing his expertise to assist other Positive Primers to step into their power behind the camera. You might have seen some of the new Positive Prime Pearls that have been recorded and much of that confidence and quality comes thanks to Rich's guidance.
Rich has also contributed to the Positive Prime coaching pearls series for members. You can check out his bite-sized insights and wisdom on topics like confidence, transformation and visualisation.
"There's more and more content available to Positive Prime Members. And this is an example of community and being able to learn from each other from people who are like minded and want to help you see where you can be going.
When you see someone else doing that thing that you want to do, it becomes real and tangible. You can see a path forward." 
-Rich
Such is the power of the Pearls.
If you haven't already please check out Rich's Session above.
It is infused with his unique style, laced with an emphasis to get behind the camera and string YOUR together your story. If you have been feeling like now is the time to have a go in front of the camera, we highly recommend watching Rich's Session and then pressing record straight after. 
Even if you don't post it, getting into the rhythm of recording yourself is really the first step.
And of course, if you need additional support you can connect with Rich and learn about his upcoming coaching and group coaching programs with the Visionary Media Institute where you will be taken on the journey to unmute yourself and share your magic with the world.
Rich would love to hear from you and support you on your journey.
Rich Oceguera is a best selling author, award-winning entrepreneur and host of several talk shows including UNMUTE Yourself and Heart to Heart.
Rich interweaves 35 years of business development, speaking, teaching, spiritual development and video production experience to provide transformational training programs and workshops designed for business owners, authors, coaches and speakers to help them unmute their voices, confidently promote
their wisdom & services and magnetize their ideal customers.
Rich graduated from Columbia College Chicago with a BA in television production and has trained extensively in spiritual, mindfulness and ontological practices which he combines with modern neuroscience tools to give his clients a unique edge.
Rich Oceguera is the proud co-founder & president emeritus of
NGLCCNY, New York's first-ever chamber of commerce serving the LGBT & Allied business community.
Full Interview on the Positive Prime Podcast
Listen in as Benny and Kim light up talking to Rich.
Benny Wallington is a peak performance coach with the Flow Genome Project and a lover of story.
He created the 101 Tokens app, assisting thousands of people to transform their vices across the world.  
Benny WallingtonStoryteller at Positive Prime
Kim Serafini is the creator of Positive Prime. She's a much-loved executive coach & business advisor and the inventor of Lithos Therapy.
Kim has also written a bestselling book, is a world-class keynote speaker, and angel investor.
Kim SerafiniFounder and CEO of Positive Prime
Unmute Yourself And Own Your Authority!
by Rich Oceguera
This session will help you transform your fears, doubts and worries into confidence, courage and charisma so that you can boldly unleash your wisdom on-camera, on stage and anywhere you go.
Get access to 'Unmute Yourself And Own Your Authority!' and 100+ other specially designed Sessions on topics like 'Wellness', 'Relationships', 'Success' and 'Healing'.
Scientifically researched at the Brain Computer Interface lab, within the School of Engineering
at the University of Technology (UTS) in 2022.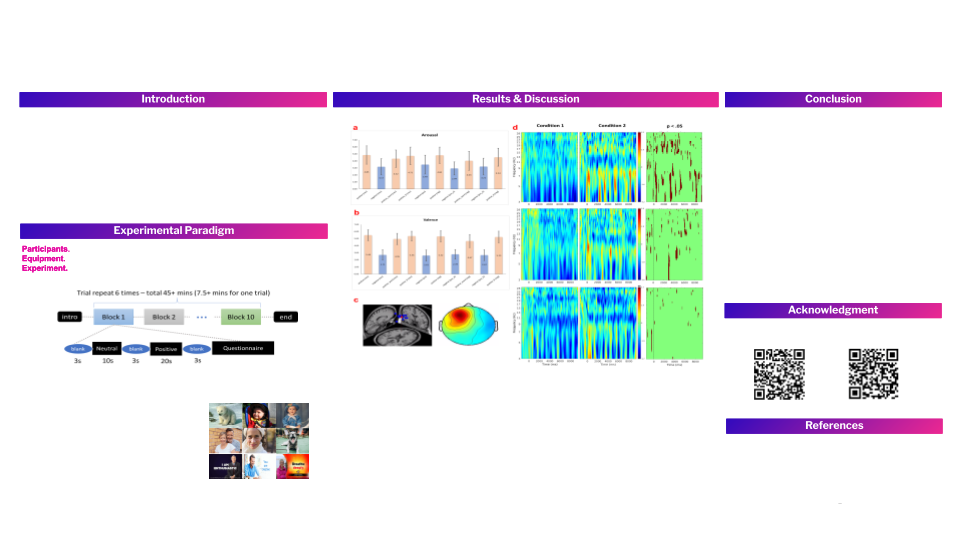 Try Positive Prime free for 10 days and get access to more than 100+ premium sessions
and content from leading world mindset experts
like these below:
Join Positive Prime and start transforming your life with a revolutionary method that works.
It's time to act and enjoy the life you deserve.
Marisa Peer
Founder and creator of Rapid Transformational Therapy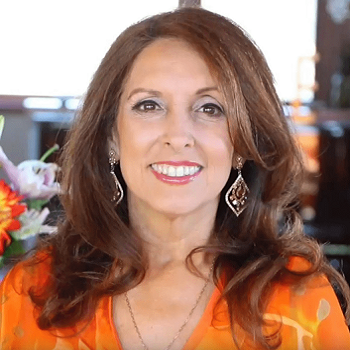 Marci Shimoff
New York Times bestselling author, a world-renowned transformational teacher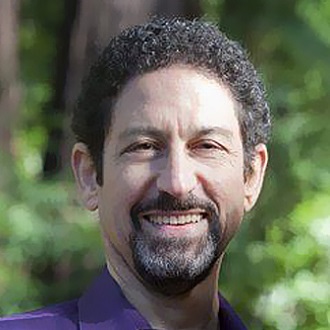 Lion Goodman
Belief therapist and a
healer of the psyche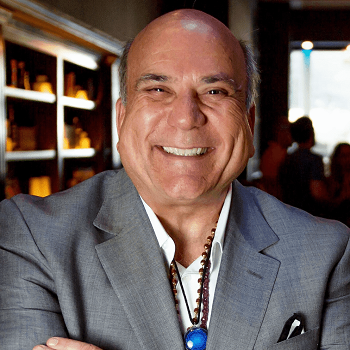 Joe Vitale
Spiritual teacher best known for his appearance in the movie, The Secret, and as the author of The Attractor Factor, and Zero Limits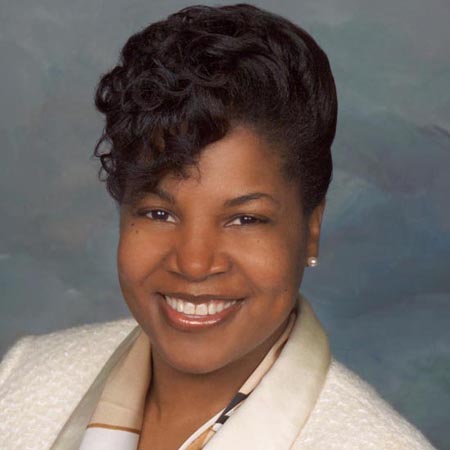 DTaRelle Tullis
National and international keynote speaker, consultant, trainer, coach and author. She speaks weekly as a Co-host on the Billionaire Mastermind Forum Broadcast