Online Training to Help You Reduce Your Stress & Frustrations in Minutes
Join Kim Serafini, Founder & CEO of Positive Prime, and Shannon McCaffery, CMO of Positive Prime, on this online training where they will share with you unique techniques to get rid of your stress, increase your wealth and happiness today!
Try the Positive Prime Signature Program for Free
Join 200,000 Members (Including Leading Authors, Coaches & Leaders) Who Prime Their Minds for Confidence, Success & Happiness. All In Just 3 Minutes a Day.
Join the World's Most Successful and Influential Authors, Coaches & Leaders Who Train Their Minds Using This Remarkable Breakthrough in Science and Technology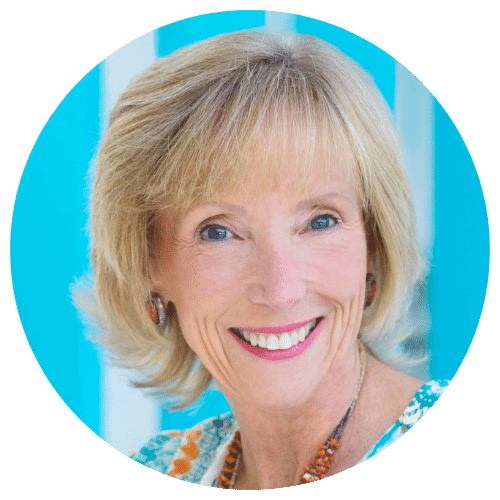 Lisa Barnett
Author of three bestselling books on Soul Guidance and is the Founder of Akashic Knowing School of Wisdom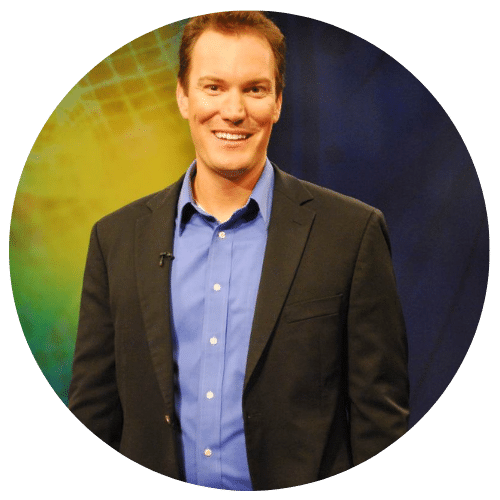 Shawn Achor
CEO of Good Think Inc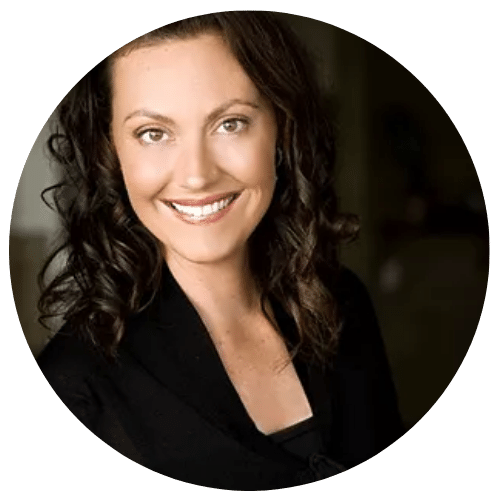 Kim Serafini
Founder and CEO of Positive Prime

"This brand new approach will help millions of people live their lives to the fullest. The scale of the Positive Prime solution is unimaginable."
Dr. Robi Ludwig
Psychotherapist & Award Winning Reporte

"A masterful practice that shows you how to relieve stress and obtain the mindset for success faster than you ever dreamed possible."
Shawn Achor
Bestselling Author & Speaker
Opening Me Up To Amazing New Opportunities

"Positive Prime gets me off to a great start each day and is a wonderful boost to my mental and physical state. Overall, the sessions have helped me achieve a more positive focus and outlook in life, opening me up to amazing new opportunities, while minimising the negativity in my life."
Michael Sepate
Director of Peak Horizons Health Coaching & Hypnosis

"This has changed my life. I have a passion for goal setting. Breakthrough technology has finally got us to this point. I love to pass along this innovative tool & pay it forward, It bypasses the monkey mind that wants to stop us. All you gotta do is just watch it! Positive Prime is here to stay. It helps us develop that ABSOLUTE CERTAINTY."
David Wolfe
Author, Spokesman & Influencer

"I recommend Positive Prime to all my clients. It takes meditation, positive affirmations, and the use of a vision board to a whole different level of mastery, mindfulness, and motivation."
Sherry Gaba
Psychotherapist, Life Coach & Author
Creates change in your life in three minutes a day

"Kim Serafini has created a wicked smart tool with Positive Prime! She has incorporated all the best that brain science and positive psychology have to offer to create change in your life in three minutes a day. In a word: Awesome!"
Dana Wilde
Bestselling Author, Brain Trainer, Speaker & Host
I Felt Calm and Confident

"Thanks to Positive Prime I felt calm and confident when I strode onto the TEDx stage. It was January 2021. I had been watching Positive Prime sessions for less than a month. As the group of speakers gathered for the full day of rehearsals, people who've known me for years commented on how calm I was.
The next day I totally rocked my talk. My "stage" was in Las Vegas and the day after the talk I started watching a session called "Positive Prosperity." That night I rocked a machine in the casino, doubling my money. Was that just good karma?
My last day in Las Vegas, I watched the same session, went back to the same machine, and doubled my money again. Who knows? I feel happy and confident sharing my Positive Prime invitation with others. Thanks to Positive Prime I have "Positive Things" to talk about."
Jackie Simmons
Best-selling author, TedX Speaker, Radio Host, and co-founder of the Teen Suicide Prevention Society
I Realised The Power Of This Technology

"Just before going to sleep one night I watched my very first Positive Prime Session. I ran it at the slowest speed and allowed the images and words to soak in. The next morning, at the moment between sleep and awakening, I witnessed with astonishment my very first thoughts of the day were of a completely different nature. They were filled with kindness, they were friendlier, even luminous! It was then I realised the power of this technology.
The experience helped me to understand the fundamental importance of working with the 'contents' of my mind and the power I have to make a change.
Positive Prime is another tool I can use to help me work through limiting beliefs and once I come to understand what my obstacles are I can choose a relevant Session to help me rewire."

"From the minute I was introduced to Positive Prime, the solid principles of neuroscience and positive psychology as its foundation were evident. I was hooked. It put the powerful ability of these fields right where it belongs: in the hands of clients."
Dr. Diane Sheltons
Author, Brain Trainer & Host
My "Go-To" When I Need To Prime My Brain

"As a Psychologist, Positive Prime has allowed me to co-create #sessions with my clients. My training and certification as a Positive Prime Professional has enhanced my effectiveness in supporting people through their change journeys.
But more than that, it has been my own "Go-To" when I need to prime my brain to feel whole, rejuvenated, and re-aligned with my own 'best' capacity."
Margaret Evanow
Premier Quantum Psychologist
Join Today & Get Access to These Exclusive Bonuses
This is an EXCLUSIVE OFFER For anyone who invests $199 for an Annual Signature Membership. These bonuses will go away on
Sunday, June 20 at midnight.
Bonus #1: Private, 30 minute one-on-one consultation with founder and CEO Kim Serafini valued @ $499 (ONLY FOR THE FIRST 100)
Mentoring, Guidance & Energy Healing for 30mins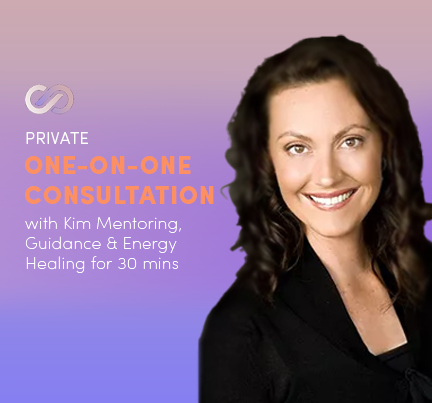 The Kim's Coaching Session Program is for anyone who wants BETTER personal and professional results. Many coaching programs offer theory, but fall short in practical applications. Kim's approach marries the theory behind our reluctance to change (to think, and take actions, that deliver better results) with action – right here, right now, before you're ready, but with guidance and a non-judgmental appraisal of what works and what doesn't.
Kim is committed to helping you with recommendations to other professionals who can assist! Her Sessions range in "time / energy" depending upon what's intuitive, based upon her expertise & experience.
Bonus #2: Concierge Service valued @ $299
Our team will upload and personalise one Session for you within your first 30 days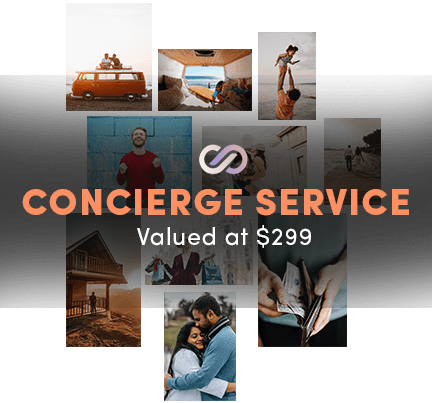 Our Positive Prime team will upload & personalize one Session for you within your first 30 days.
This is something that's time-consuming for our team and we rarely do it.
And because I believe this will help you excel and reach your goals and move you past your stress and fears faster, I want to give it to you as part of your introductory starter package with us.

Bonus #3: Custom Personal SuperMix valued @ $299
Choose your favourite 5 Sessions and we will mix and merge them into ONE powerful experience.
And we will add it to your private library of Sessions.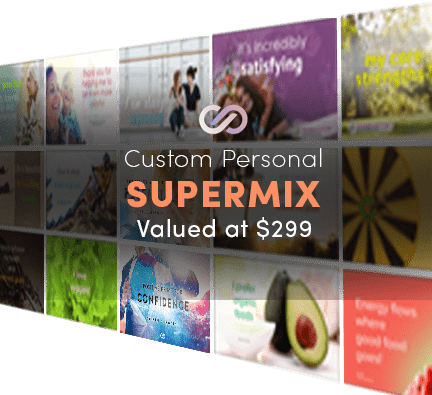 It's such FUN to watch 5 great, inspiring lessons all folded into each other (each Session is really a potent mentoring lesson based upon a particular theme).
It takes dedicated time, one by one, for our fabulous programmers to make this powerful program in a tailored way for you. We believe you'll really really LOVE the final product- the actual experience of watching the 5 sessions you have chosen!
This is a valuable experience for you, please think carefully regarding the 5 sessions you want to compile. These supersized programs are ideal for going the extra miles to personalize!

Try the Positive Prime Signature Program for Free
Join 200,000 Members (Including Leading Authors, Coaches & Leaders) Who Prime Their Minds for Confidence, Success & Happiness. All In Just 3 Minutes a Day.
Membership includes ALL of the following:
Positive Prime Full Access
Access to all 100+ Positive Prime Sessions created by world class coaches, including Lisa Barnett, Dana Wilde and Joe Vitale

New Sessions added weekly on topics like finding wealth, beating anxiety and discovering daily happiness

Personalise your experience by uploading & integrating your own photos into your Sessions
Exclusive Extras
A Brand New SuperMix Session added every month – SuperMixes combine multiple sessions for supercharging visual hypnosis and discovering a deeper state of Positive Priming.
Bonus Session Support E-Guides: including empowerment Flash Cards
Bonus Gifts
Positive Prime Exclusive 7 Magnificent Days of Think and Grow Rich Mini-Course
6x Positive Prime Bonus Gifts from our community of coaches to empower you to have a happier and healthier life both at home and in the workplace. And more to come!
Family & Friends Sharing - Celebrate Together

Help each other be accountable.
For your Family, Friends, and Clients: Gift a full (equal) subscription to Positive Prime by inviting up to 4 other people. 
Whilst the primary account holder continues with an active subscription, those who are invited to share will have full access (ie. a free account that is a gift) therefore, there's no charge for the 4 others related to the main account. 
Activate the invitations & send to your four favourite people from within your account, even during your first 10-days on your free trial. You can all try at the same time!
Support, Education & Guidance
Monthly group mentoring calls with founder and creator of Positive Prime – Kim Serafini
Weekly micro-lessons via email – Sharing wisdom, inspiration and the most effective ways to get the best out of your Positive Prime Sessions.
100s of exceptional resources to support your journey and much more.
Join Today & Get Access to These Exclusive Bonuses
You May Keep These Bonuses Even If You Cancel Your Free Trial
Mega Bonus #1: 7 Magnificent Days of Think & Grow Rich for Real People, With Real Lives Who Want Real Abundance NOW
Your first bonus is from the Positive Prime team and is our exclusive 'Think and Grow Rich' in 7 Magnificent Days (VALUE: $297).
Many say Napoleon Hill's classic is the greatest business book of all time, with tens of millions of copies sold worldwide. Now you can experience it like never before as our Positive Prime technology amplifies the attraction of wealth and prosperity DIRECT to your other-than-conscious mind.
Go at your own pace with one session a week or one each day (if you get really excited).
Then, like the power of your mind has been turbo-charged, you will observe your money blocks melting away, creating space to manifest financial abundance into your life.
Join Positive Prime's world-class educators and coaches Kim Serafini and Pattie Craumer as they guide you on this journey of
alchemising limiting beliefs into a life of health, wealth and sublime positivity.
Your Bonus 7 Day Programme Includes:
Desire: The Starting Point of All Achievements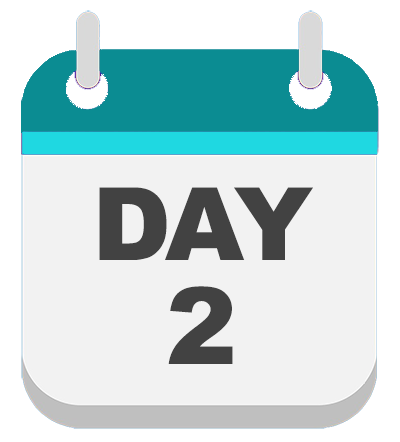 Faith: Visualization of, Belief in Attainment of Desire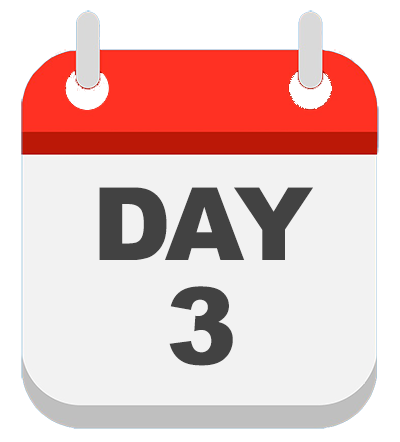 Auto-suggestion and Specialized Knowledge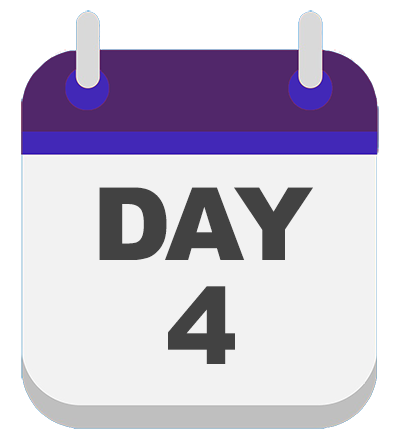 Imagination, Organized Planning and Decisions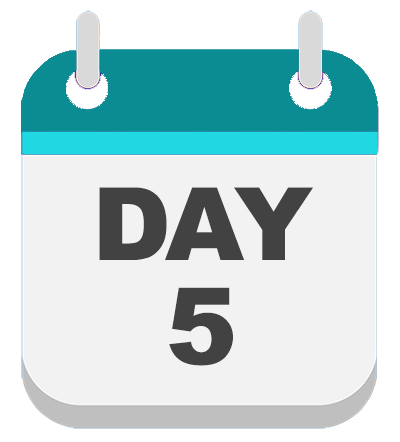 Decision: The Mastery of
Procrastination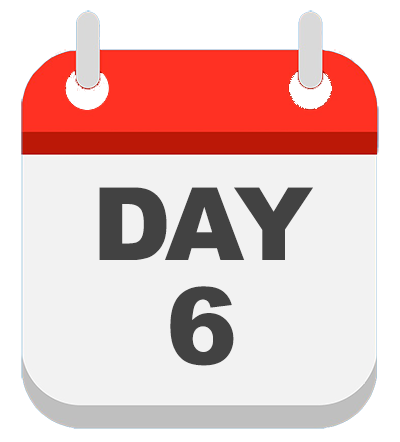 How to Outwit the
Six Ghosts of Fear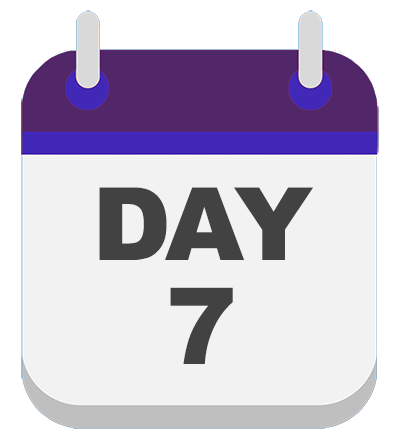 Question and Answer Session
Bonus #2: Just Breathe 10 Day Challenge by Audrey Weidman
A 10 day challenge to get into the regular habit of conscious breathing, relieving stress and improving your sleep hygiene along the way.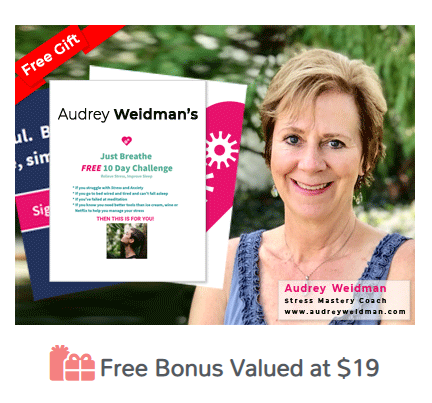 * If you struggle with Stress and Anxiety
* If you go to bed wired and tired and can't fall asleep
* If you've failed at meditation
* If you know you need better tools than ice cream, wine or Netflix to help you manage your stress
THEN THIS IS FOR YOU!
Receive 5 minutes guided breathing practices for 10 days to:
Relieve stress

Improve sleep

Balance your energy.

Science Based. Immediate results. EASY!
Bonus #3: Understanding The Basics Of Human Design And Essential Oils.
Nani's Free gift to you is Free resources for understanding the basics of Human Design and essential oils. Resources include:
YouTube Explainer Videos
Podcasts & Webinars
Blog
Human Design Guidebooks
Human Design Training
Essential Oils
Human Design Readings
Bonus #4: The Everything DiSC® Agile EQ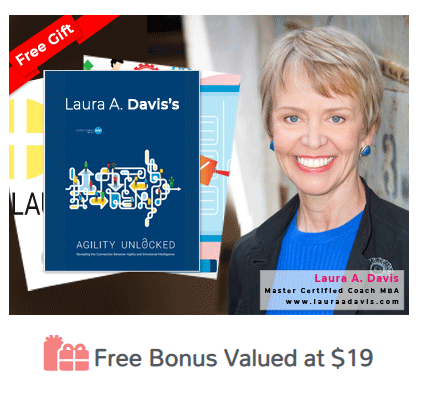 In today's VUCA (Volatile, Uncertain, Complex, and Ambiguous) world, leaders and teams need to become more agile and flexible than ever before.
The Everything DiSC® Agile EQ™ assessment and training program has you identifying your strengths, mindsets and challenges, while learning to build emotional intelligence and agility at home and in your workplace.
Bonus #5: An Insight In How 'The Soul Of America Speaks'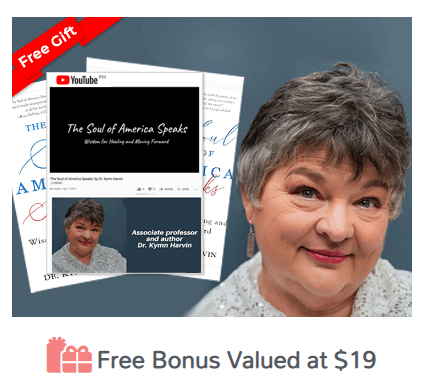 A short burst of positive inspiration for embracing a Sacred Life.
Sit back and sink into this beautiful guided state transformation as Dr Kymn takes you on a journey into connection to your sacred self.
Make sure to have your phone on silent so you can drink in the whole experience.
Bonus #6: Quantum Healing with Sacred Geometry – Wellness colouring book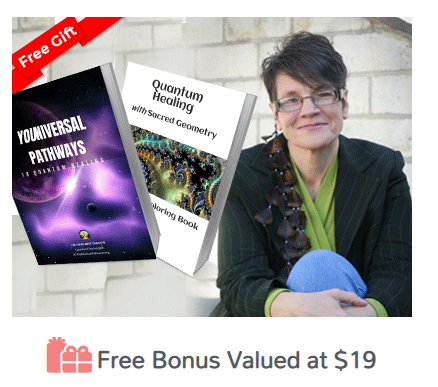 A wellness Colouring book that Explores Quantum Healing through Sacred Geometry.
25 pages of pure insight and inspiration that invite you into the world of Sacred Geometry. There's nothing like using your own hands and activating the creative mind in the process. For adults of all ages; even if you haven't coloured since your school days, you will find this a truly transformational experience.
Bonus #7: 7 Top Tactics Of High Achieving CEOs
Learn the SEVEN top Tactics of High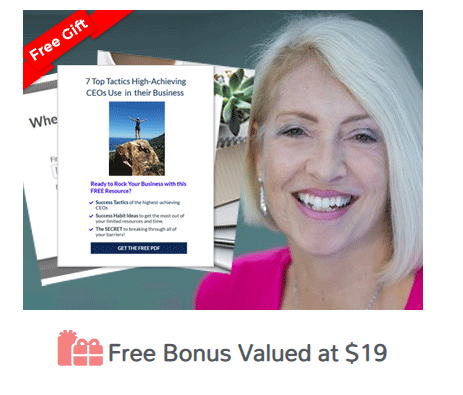 Achieving CEOs.
You will learn:
– The Success Tactics of the highest-achieving CEOs.
– The ideas and habits of a successful CEO's to get the most out of your limited resources and time.
– The SECRET to breaking through all of your barriers!
Start Your FREE 10 Day Trial For Instant Access To All These Bonuses
Total Value $392 – Free When You Act Today!
(Save $76 per month with our 5-1 offer now!)
Positive Prime Improves Health, Wealth & Happiness in Just 3 Minutes a Day…
From the moment you sign up for our 10-day free trial, you get access to our library of carefully selected, "purpose designed" imagery, positive empowering statements, and music infused with direct tonal patterns to resonate with your physical, mental, emotional, and synchronous neural wiring. These frequencies of the body and brain help you awaken the true potential lying dormant within you.
Using these science-based materials, we create sessions – short audio and visual presentations that create a powerful meditation experience.
When you watch a 3-minute session, you'll notice an immediate boost in productivity, changes in your mood, behaviour, and energy, resulting in a colourful, productive day and a good night sleep.
By making this a habit, you'll notice long-term effects, with higher chances of success in your endeavours, improved personal and career life, and better health.
Over 200,000 people are now using Positive Prime, including many of the world's leading coaches, authors and leaders.
Start your 10 Day Free Trial of Positive Prime and start enjoying the benefits of this breakthrough technology!