Positive Prime
Certification 
What is a Positive Prime Certification program?
The Positive Prime Certification Program  is a distinction, certification and credential signifying an approved level of training in the foundational competency of Neuroscience and Positive Psychology as it relates to creating & managing significant & meaningful personal & professional transformations. It provides a growing level of mastery in the science, technology and research behind Positive Prime and how and why the app is scientifically validated.
Who is the Positive Prime Certification Program for?
People in the business of growth, change and transformation who want to leverage the latest in technology, neuroscience and positive psychology to help clients accelerate their results. As a Positive Prime professional, you create a personal branded session to leverage the science behind change and communicate your message in a unique, powerful, convenient and scientifically proven way. Our Positive Prime Certification community includes many individuals, from Transformational Life Coaches, Athletic & Sport Team Coaches & Managers, Corporate Departmental Managers and/or HR trainers, Teachers, Instructors, Health Business Owners, Network Marketing Leaders & Direct Sales Leaders to Real Estate Sales Professionals, Nonprofits, Schools, Authors, Speakers, Conference Organisers, etc.
 These incredible professionals lead organizations &/or inspire & coach/teach the principles of positive psychology and help their clients to benefit from LIVING a more inspired life, being more creative, productive & successful.

This is for the person who really is already a leader, an author and/or a speaker, an expert or marketer or who wants to further their ambitions & reach & impact.

They see a branded Positive Prime Session as their "version" of a self-published digital communications piece… to accompany an ebook or standalone… to be a resource for sharing a message… to integrate into a promotional campaign… to support a custom/in-house training program.

They are equipped with their OWN Positive Prime Session… having their OWN messages, branded for their business, produced and published as a Positive Prime Session.
With Your Positive Prime Certification You Receive:
Your very own Positive Prime session that is a personal/professional representation of you and/or your business, your message, book, coaching program and content to support your clients'/audiences' accelerated learning of key lessons, principles, or messages you teach. It's like having your own app!
What Are The Benefits of Becoming A Positive Prime Professional?
Leverage your business and stand out from the crowd
Association with top industry leaders (Kim Serafini, Shawn Achor, Michelle Gielan, Lisa Barnett, Dana Wilde)
Be leveraged as an expert in your field
Personal/Business boost for branding

Potentially shared by Kim & marketed to an engaged community of members (over 40,000 people and growing daily)Affiliate – Income Reward Sharing Program

Training in the latest neuroscience and positive psychology as it relates to facilitating successful, enduring & positive personal change
Being on the cutting edge of technology and science
Accelerate your clients' work, results, outcome and overall satisfaction
Resources, research, marketing toolkit and ways to promote Positive Prime and leverage our Income Reward Sharing Program 

Belong to an exclusive community of transformational leaders and changemakers
Maximize income earning potential and company growth for consultants, corporations, affiliates, etc
Work with a team of authentic, real deal, heart centered, bright minds and big hearts
Opportunities to purchase additional supports and resources to leverage your income earning potential at a significant discount.

Introduction to Positive Psychology
History, the uniqueness and hot trends in Positive Psychology
Martin Seligman
Adam Grant
Mihaly Csikszentmihalyi
Carol Dweck
Alex Linley
Christopher Peterson
Robert Emmons
Stephen G Post
Mike McCullough

Neuroscience for Change
Brain facts and how to perform our best during transitions

Positive Affect
The case for happiness and it's benefits
Sonja Lyubomirsky

Ed Diener

Candace Pert

The Broaden and Build Theory
Dr. Barbara Fredrickson's work and how we have applied The Broaden & Build Theory in practical ways for the benefit of Viewers.
The Heliotropic Effect
Applying the Heliotropic Effect to our work & lives through viewing Positive Prime Sessions.

Neuroplasticity
Discussion about brain's ability to reorganize itself by forming new neural connections throughout life.
Accelerated Learning
The role of personalization and varying stimuli.

Cognitive Dissonance
Identity and Strength-based coaching

Pro-Social Behaviours
How Positive Prime can help promote pro-social ways of being & the effects physiologically & for productivity.

Health and Wellness
Creating a wellness mindset using Positive Prime

The Future
How AI-enabled Positive Prime Sessions can help shape how we THIRVE in the future by displaying the right content, at the right time.

Case Studies
Discussion about sample case studies that demonstrate effectiveness and proven success of Positive Prime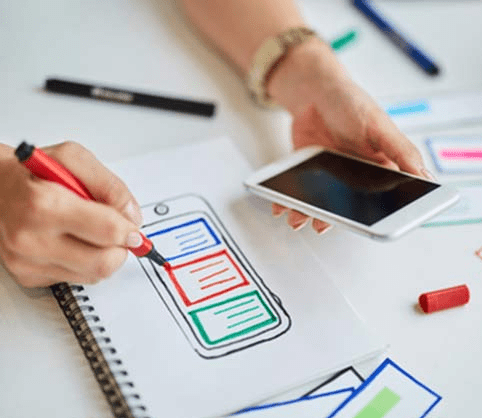 Positive Prime: Affiliates
You're An Amazing Influencer!
As you help & support others in becoming happier, and even more productive via "Viewing Personally Customized Private Sessions" you will be gifting them with a tool that they'll feel fortunate to use (just like you do)…
You're offering others a resource that is truly beneficial.
Let's all EXPAND, in greater numbers, the people we are impacting, and know that the ripple effect is monumental.
More questions, as yet unanswered?
See Below: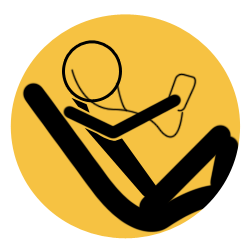 This page lists down the terms and conditions set out for Positive Prime Professionals in publishing and delivering your Positive Prime Professional Session. This page lists down the terms Positive Prime agrees to.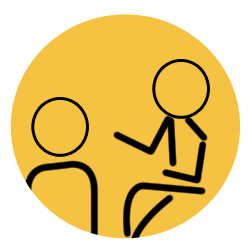 This page is an overview and Foundation for our guiding principles and intends to answer the many questions you have regarding the Positive Prime Professionals Program
Join Our Exclusive FB Group
For Positive Prime Professionals