Being a leader is a tough job. Not only are you responsible for your own performance, but you are also responsible for the performance of your employees and of your organization. This theme mix will go a long way toward enhancing your leadership abilities. And since people like to follow confident and positive people, this will help you stand out among your peers as a proven leader.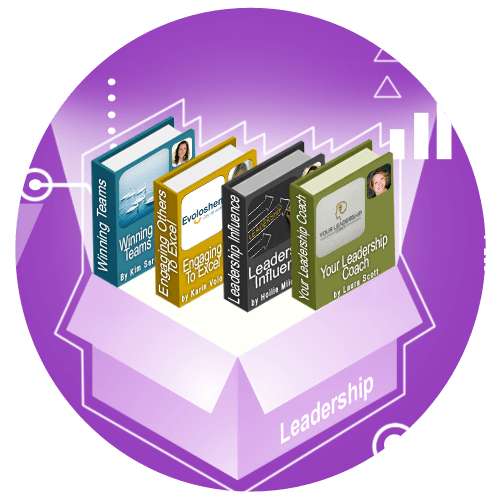 Prime your brain for confident, fully-conscious leadership using this mindset-shifting session from Executive and Leadership Coach Laura Scott. Using her favourite empowering questions and positive and courageous statements, Laura invites you to pause and shift to creatively engage the executive decision-making part of your brain. Feel confident, expansive, resilient, creative, and curious as you engage your team, earn trust, and lead intentionally and masterfully, with the full appreciation of your impact, your influence, and your presence.
About The Author
Laura S. Scott, President/Founder of 180 Coaching, is an executive, life, and transition coach, and an Energy Leadership Master Practitioner and a motivational speaker. Through her speaking engagements, coaching, and Pause II Power and Leadership workshops, Laura helps individual clients and organizational teams be fully conscious and strategic around how they grow, lead, inspire, communicate, and navigate conflict, change, and challenges.
Are you the leader you would work for? What an interesting and empowering question! Leadership influence is about inspiring others towards a vision that they want to be part of – that they want to excel beyond. Many leaders ask – How can I do more? The first step is to really know ourselves, tap into our inner wisdom and meet our authentic leader self. From this space, we show up more magnetically. We create higher levels of clarity and connection. We establish environments that let people thrive – so that they are seen and their contribution is valued. The session by Hollie Mileski is designed to allow you to show up as your best, most authentic self – and make decisions that serve the highest good.
Let's rewire the way businesses are led so that every person on the planet is living their purpose and a life they love while utilizing their talents with utmost magnificence!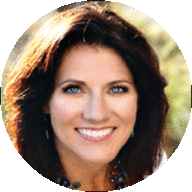 About The Author
Hollie Mileski, Founder & CEO – Highjump Leadership Hollie blends a unique combination of talents to focus on leadership development and human connection – a strategic mindset, expert communication skills and an intuitive wisdom that anticipates what enables people to connect. After a successful sales and marketing career, Hollie shifted to strategy consulting supporting global Fortune 500 clients. During this time, she led, managed, and delivered strategic change programs ranging from $500K to $15MM to $100MM+ in value and impacting tens of thousands of individuals globally. This journey led her to coach and train senior executives on how to successfully connect with their team, communicate clearly and gain buy-in. Leveraging this experience, Hollie launched Highjump Leadership and developed The 5 C's of Conscious Leadership – a forward-thinking system for creating connection in your business and between individuals. Hollie co-creates with business owners and executives to RAISE THE BAR on their leadership and communication style so that they engage more authentically and with more impact. Other passions that Hollie supports include homeless youth, elephant conservation and encouraging women to travel. In her personal time, you may find her on a ski slope, enjoying a nice meal with friends or catching a Virginia Tech football game. Highlights: Over 25 years consulting, coaching, training, sales and marketing experience Experience both in industry and with Big 4 consulting Specializations: Executive coaching and leadership development Organizational alignment Vision definition Talent management Business strategy and transformation across the value chain Change management and communication Collaborative event design and facilitation Training and capability development Education: MBA, Goizueta Business School, Emory University International MBA, Nyenrode Business University, the Netherlands BS Industrial Engineering, Virginia Tech Gallup Trained StrengthsFinder Coach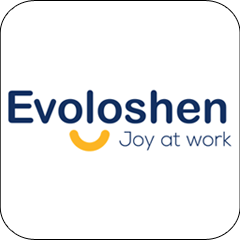 Visualization infused with success, great working relationships, and empowering affirmationsis one of the most powerful ways to accelerate your leadership skills by using the latest mind power technologies. This session by Karin Volo, Chief Joy Bringer, whose purpose is bringing joy to the workplace, will enhance the power of positive reinforcement to your subconscious mind that will bring out the best in you as a leader and help others excel.
Using Positive Prime is an easy way, with just a few minutes each day, to "feed your brain" the inspiration and positive reinforcements that give you the confidence and motivation to be an amazing leader, engage your team, and deliver results consistently. It will bring joy into your work life and that of your team. You will feel the power of your leadership skills to engage, inspire, and build a high performing team that consistently succeeds. You will become energized, accomplished, focused, and joyful knowing that you are reaching your full potential as a leader and manager, and are able to bring out the best in others around you as well.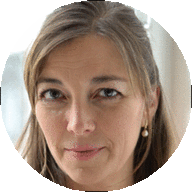 About The Author
Karin Volo, an expert in engagement, career, personal and organizational development, is known as the Chief Joy Bringer. She is a co-author of the international best selling book, Engage! With 15+ years experience working with international Fortune 500 companies on two continents, she has insights on business building, cultural transformation, and high performance. Karin works with cultural development, employee engagement, leadership mentoring, professional inspirational speaking and writing. She uses her professional skills and draws from her personal experiences to help individuals and companies thrive. She is the best selling author of 1,352 Days: An Inspirational Journey From Jail To Joy, the Bringing Joy children's series, a regular blogger on Huffington Post, a faculty member at the Institute for Inspired Organizational Cultures, and an expert judge on employee engagement in both the Europe and North America. She has been named as a global leader in engagement on the Engagement 101 list. Karin's passion is helping people better their lives through sharing all she has learned on her own journey. Her purpose is bringing joy to the workplace.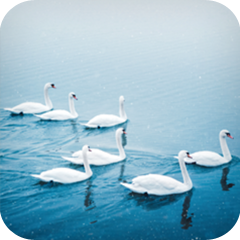 This extraordinary Session by Positive Prime Creator & Founder Kim Serafini is perfect for enhancing the performance and results of any team. Product teams, sales teams, sports teams… any situation that involves cooperation and collaboration (what situation doesn't?) will be dramatically improved by learning the art of teamwork. The philosophy of this Session is "all for one and one for all," and of course "There is no 'I' in team but there is in winning" (a quote by basketball superstar Michael Jordan). A team that works well together, succeeds together. Daily watching of this Session will create an atmosphere of happy collaboration where all teammates support and uplift each other in a common goal. ALL goals require teamwork on some level, so this session will benefit anyone with a goal. Learn the immeasurable power of "we"!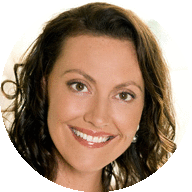 About The Author
Founder and creator of Positive Prime– "taking the work out of self-work," internationally recognized speaker, change expert, entrepreneur and best-selling author. Kim devoted herself to creating one of the world's most admired remedial massage treatments: Lithos Therapy. This extraordinary treatment, is now commonly known as "Hot Stone Massage". However, Lithos Therapy is distinctive in the fact that the heated and chilled "stones" are actually spectacular hand-carved marble sculptures.  Kim's "Lithos Therapy Business" was a global one, and over many years she trained over 5,000 therapists and set up distributors in the Middle East, Asia, Australia & New Zealand. It was indeed a DEEP & PROFOUND spiritual journey for her! She LOVES traveling, exploring new cultures and ideas while affectionately sharing her philosophy of positivity and gratitude… living up to her title of The Queen of Gratitude.The fabulous, fit and focused 40-year-old walks her talk; she role models the processes for opening to receive, surrender and living a life of everyday synchronicity and serendipity.