7 Magnificent Days with Kim Serafini and Pattie Craumer
Think and Grow Rich – Applied, Accelerated and Amplified
Most average people waste hours & hours worrying about how to get what they want, whereas we invest "PositivePrime" minutes daily focusing on what we will achieve and having our needs satisfied.
Please join Kim Serafini and Pattie Craumer for an inspiring 7 days online workshop. Bring a glass of wine or a cup of tea & spend a few moments together over a few consecutive days!
This workshop is guaranteed to enrich your plans for 2021 and beyond… so that over the next 5 months to 10 years you can achieve almost anything you desire: true love, tranquility, tremendous opportunities to make a profound impact, your dream home, a laptop lifestyle, Olympic Gold Medals, News-Breaking Endorsement or Sponsorship deals… whatever your heart decides! 
ENOUGH IS ENOUGH! I WANT MY DREAMS TO BECOME REALITY FOR REAL
No more wishing you had a more fulfilling life
NO more wishing you could have an awesome life that you makes you giggle… and allows you to feel incredible… AND gives you the "balance" you want… AND, if luxury is what you'd like to experience, then SO BE IT.
You have a power that is immense.
We all need to "learn about it" and then more importantly, learn how to use it without going mad or beating ourselves up!
This masterclass is for you if you want more:
"Grow Rich – For Real People, with Real Lives, who want Real Changes"
I've been a student of "The Science of Getting Rich" and "Think & Grow Rich" for decades…
We will focus on success across your life, fear, trappings that keep you from achieving your goals, your burning desire, and in some ways MOST importantly — how Positive Prime takes our clients to a whole new level of empowered action and the inspiration to persist until they do.
It's hands on , provocative, and we discuss Think and Grow in a real and actionable context that strikes deep within the minds of our attendees. Our workshop helps them carry the Napoleon Hill message into a project or business or any personal goal they might have and come away after 7 days knowing they have what they need to get it done!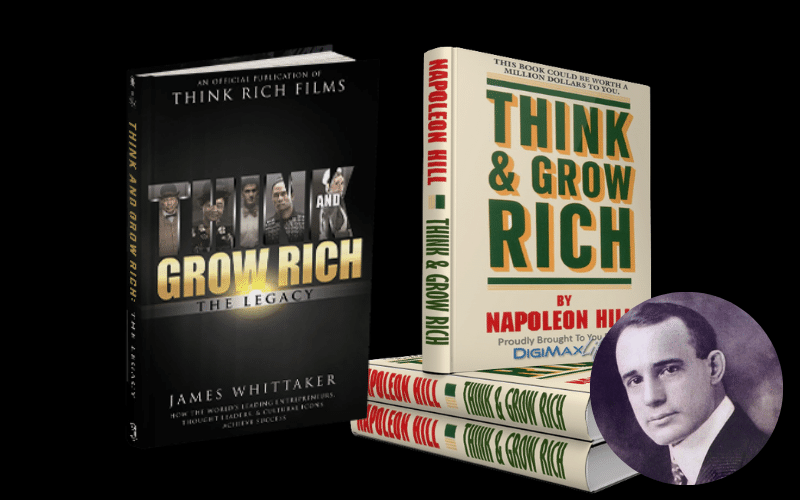 If you're keen to explore how to "apply" Think & Grow Rich" on a DAILY basis – 
Join this training so you can guarantee yourself almost anything you desire!
Prime your mind to improve your focus, health, happiness, and performance. Accelerate your vision and goals in just 3 minutes a day

Dramatically shift your negative thinking and feelings in minutes, (not days or weeks)
Attain a level of happiness and inner peace you might not have thought was possible
Establish a "Purposeful Vision & Auto-Pilot Programming" that is SOOOOOO amazing that it BINDS you to lots of tiny, daily, intentional actions that miraculously move you in the right directions, for the right reasons, taking the right actions and feeling really "right about it"... because of your values, ethics & morals…
We'll do a short class & some amazing exercises to experiment with the ideas…
Get started for as low as $47
After you register to the program, you will be guided with instructions on how to pay $47 and claim your bonus gifts (15 Positive Prime sessions not available in the shop) 
Please note – this opportunity is available ONLY to our Subscribers.
If you have not yet Upgraded Your Account, please do
by following the steps below:
Sign in to your Positive Prime account.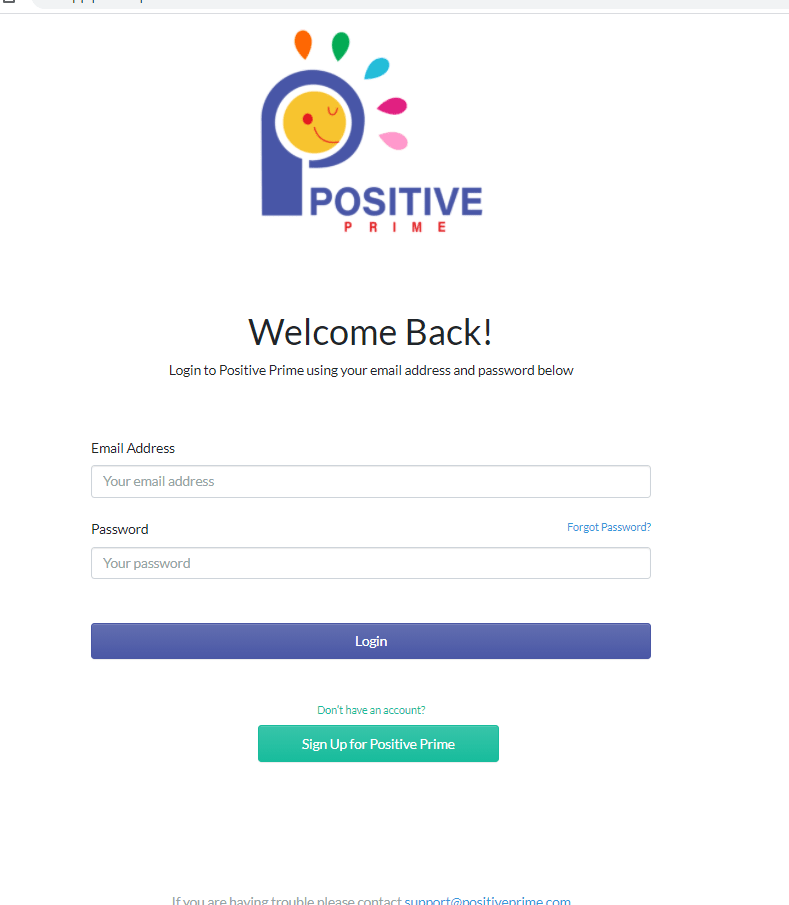 Select the most appropriate plan for you.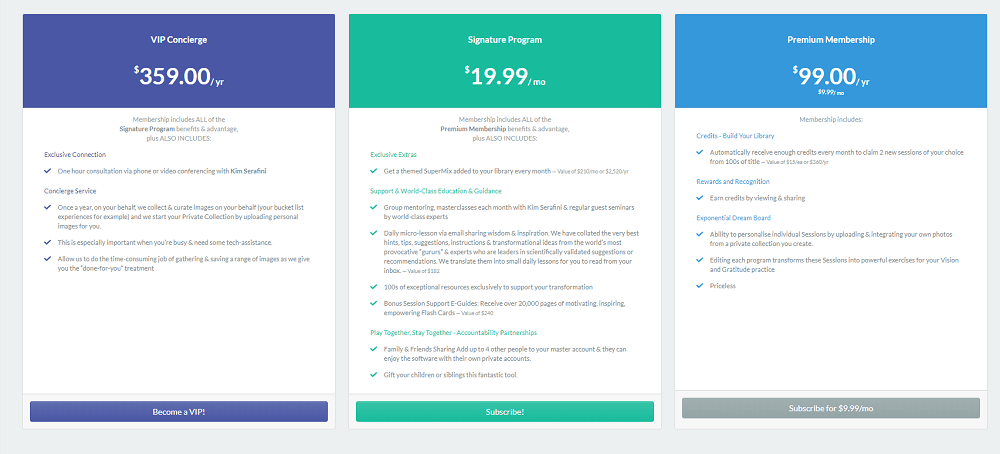 You are now a subscriber!
Register now to:  7 Magnificent Days with Kim Serafini and Pattie Craumer!
Look at some of what our members have shared with us – about the value we're providing…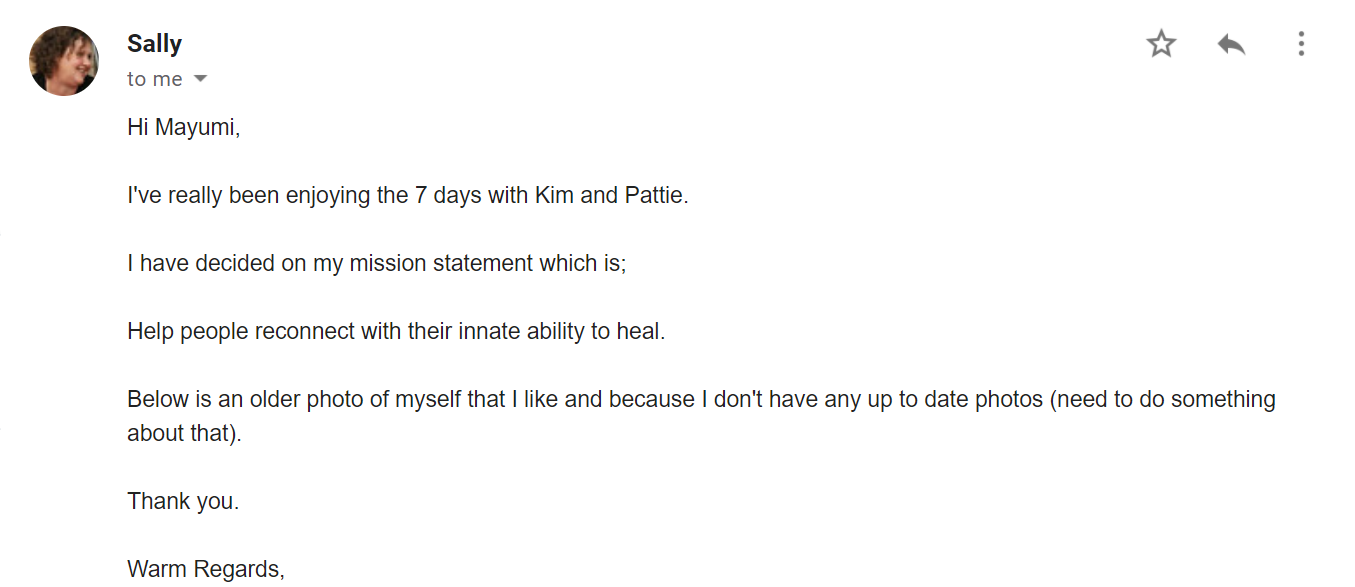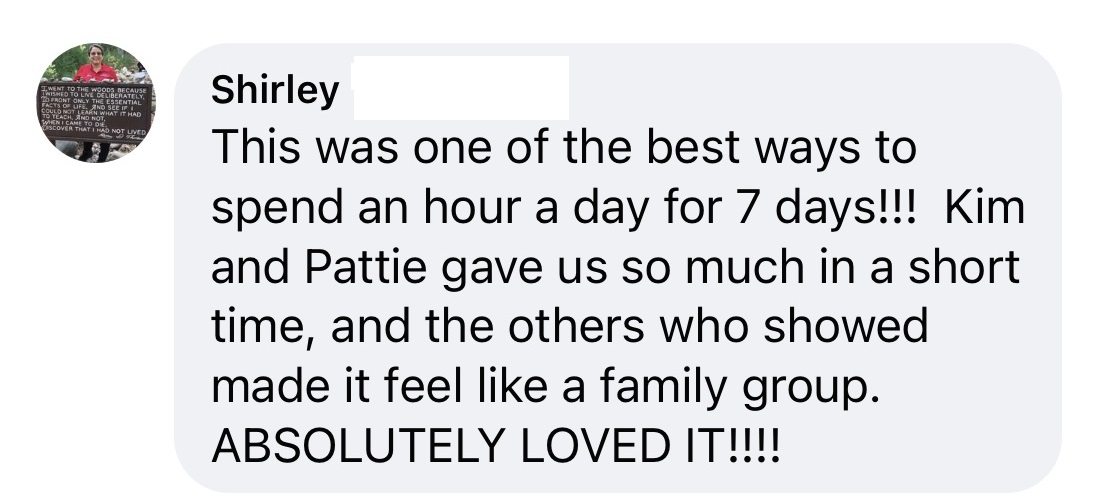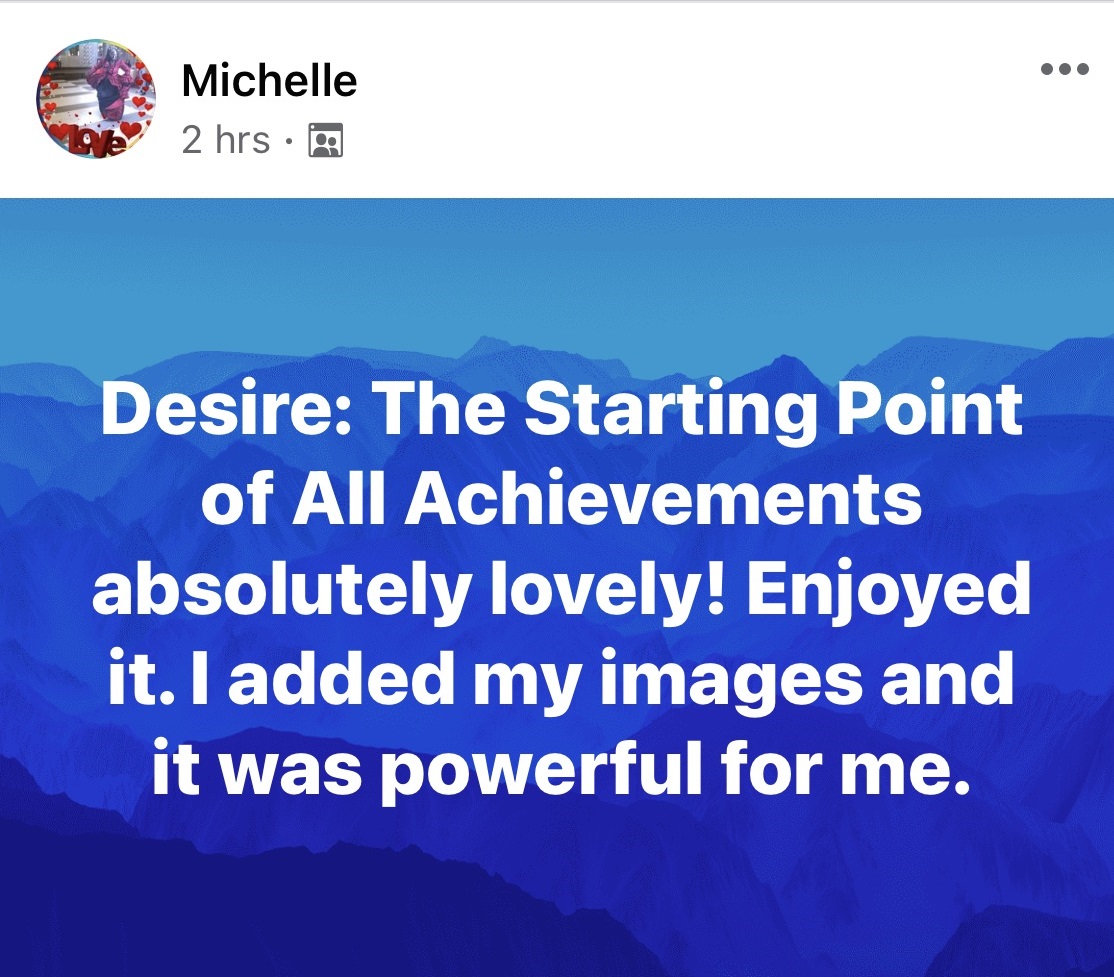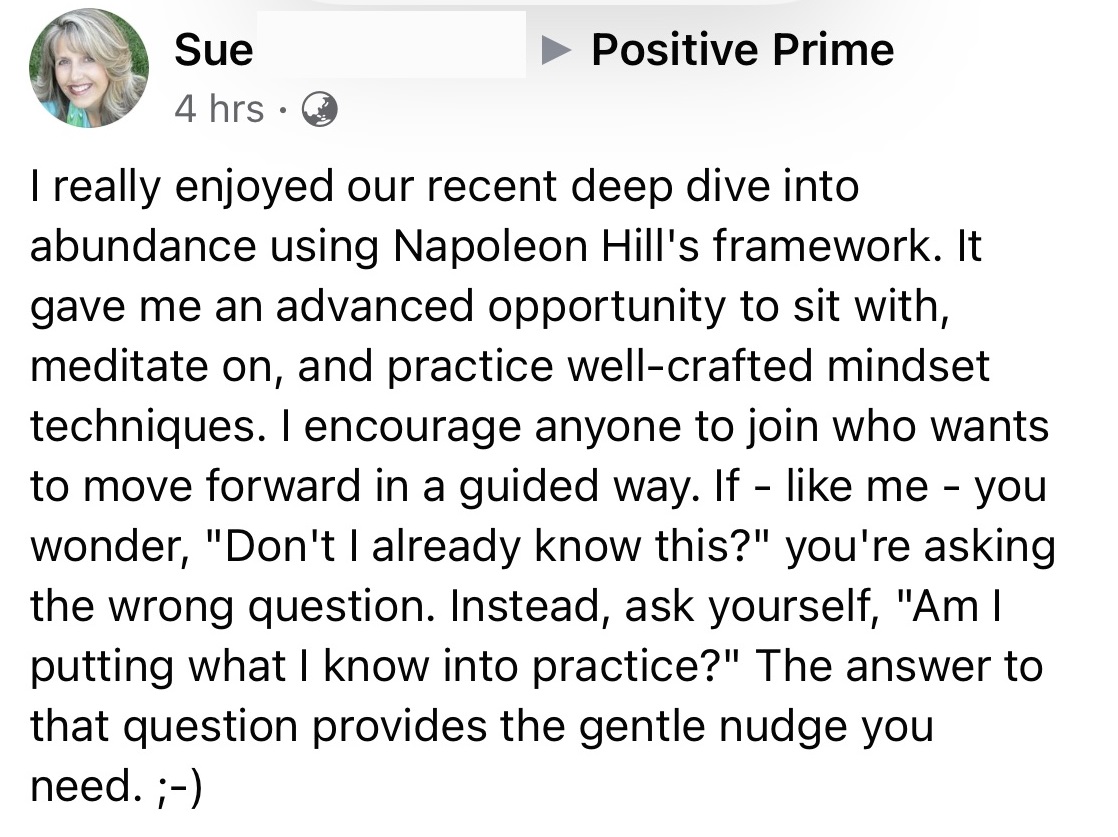 What You Visualize, you materialize
If you look back at the careers of successful people, you will find that almost every one of them first visualized who they want to be… long before they actually achieved success.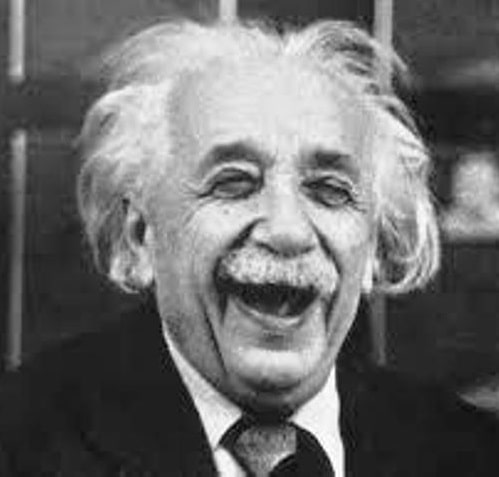 "Imagination is more important than knowledge. For knowledge is limited, whereas imagination embraces the entire world, stimulating progress, giving birth to evolution."
Abraham Hicks
American inspirational speaker
"You are more productive by doing 15 minutes of visualization, than from 16 hours of hard labor."
"Our thoughts, our feelings, our dreams, our ideas are physical in the universe. That if we dream something, if we picture something, it adds a physical thrust towards the realization that we can put into the Universe."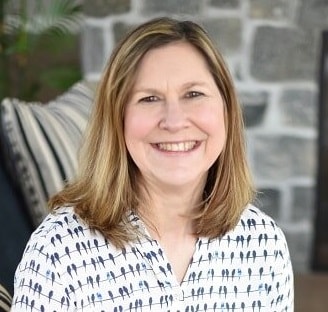 Pattie Craumer has over 30 years of experience as an educator, speaker, entrepreneur and coach. She is committed to helping women access their inherent potential and then deliver it into the world. She's always got a project going to expand her own mosaic and turn on entrepreneurs to something that will expand theirs.
She's an insatiable learner with several degrees, Bucknell University (BA), University of Pittsburgh (MA), and Thunderbird School of Global Management (MBA) and is a certified Dream Building and Life Mastery Coach.
Drawing from her life journey, which spanned the globe for business, and overcoming educational but painful relationships, Pattie returned with her two children to Pennsylvania, where she grew up. She's living her life now on her terms and loving it!
Kim Serafini is a CEO, health & edu-tech company founder, much-loved executive coach & business advisor, international entrepreneur, inventor of Lithos Therapy, bestselling author, world-class keynote speaker, angel investor, Principal Positive Prime Consultant, and most importantly the creator of Positive Prime. She is also the owner of Serafini Mind Spa – an exclusive retreat on Australia's Sunshine Coast in the state of Queensland.
​Approachable, distinctly insightful, warm and willing to serve, Kim is available for a simple mentoring session. As one of the world's leaders in the Science of Positive Priming, apart from keynote addresses and training workshops, Kim is often invited to advice and consult during organizational change programs. She now invests most of her time participating in research and forums with other thought leaders, self-help gurus, and international health or edu-tech company founders.
Kim has lived and worked in over 5 regions of the world including the UK, Europe, USA, Australia & Asia. She has enthusiastically visited 22 countries and many U.S. states. She LOVES traveling, exploring new cultures and ideas while affectionately sharing her philosophy of positivity… living up to her title of The Queen of Gratitude. 
Kim's experiences in international corporate management consulting in the field of leadership, culture, and change, plus her private coaching has led her down this path. A remarkable ability to engage with the world's top executives, sporting and entertainment stars and her passion for helping people improve their lives makes her client list read like the who's who.
She is intensely curious, loves learning and is driven to help us all harness the innate potency of our minds. She has researched, studied & investigated how our perceptions, experiences, knowledge and brain function influences our thoughts, behaviors, habits, and results. Given how instrumental our minds are, she is even more focused on how to influence our mind (this marvelous, magnificent & now-not-so-mysterious aspect of ourselves) given the advances and understanding from the field of neuroscience.
Her career and business pursuits have involved filming interviews with many of the world's highest profile business leaders, acclaimed scientists and the most famous self-help gurus to confirm the right approaches, models, methods and techniques to employ towards personal and professional transformation. The synthesis of which is Positive Prime.
Devoted to helping others make significant, long-lasting, rapid & successful changes she is committed to continuing innovating and leading with advanced technologies.
Kim has been interviewed and featured frequently magazines and newspapers. Here are few glimpses of the same:
WHAT PEOPLE SAY ABOUT
WORKING WITH ME:
"I am so happy I made the decision to work with Kim. I look forward to our weekly coaching sessions. Our last session together was amazing.  I felt surrounded by love and appreciation, in a way that I've never felt before.
Kim listens to me and is able to see the brilliance within me, that I sometimes overlook.  She gives me clear guidance to help me expand, move beyond old limitations, and out of my comfort zone.  This is exactly what I needed! Thank you Kim!"
Kim has such a warm, welcoming, and generous heart that loves to help others succeed. Being a coach, I know the value of coaching, and I appreciate her authenticity and wisdom. She is very intuitive and has challenged me with great questions and suggestions. I have launched my speaking career after her coaching and am working on new products. I am very thankful for this phenomenal opportunity to be working with Kim Serafini. It has benefited me tremendously."
"My name is Dr. Aimee Sanchez. I have worked with Kim as my coach for the last 2 months. She is amazing and has a huge heart. She has mentored me in a way that has changed my life. Although I am a successful professional and best selling author I struggled with limiting beliefs that have held me back. With Kim's advice, healing exercises, and Positive Prime Sessions I have been able to move forward boldly."
"I have known Kim for over 4 years. I find her a very loving and supportive lady who has an abundance of talents and skills.
She can help you move mountains. Very willing to share her knowledge, wisdom and good old common sense, she lifts your spirit. Kim has a highly intuitive guidance system that she tunes into and her inner knowing is shared generously. I love being in her energy for she makes you feel wonderful. Whether it is in person or online, or via the telephone. I highly recommended
anyone who wants change in their life to contact Kim for that help. She can and she will. "
"Kim, who began as my mentor and coach has merged in to my life as insightful, powerful healer and very dear friend. She is the one who called me out more than once to face my own fears and limitations. Kim has been a catalyst for me to stretch, take more action and feel more deeply and challenge my self to find the life I really want to live ,,, and start living it" 
You can listen to an audiobook about the book "The secret" a dozen times, or read it. If you are in a dark place, or in general cannot get yourself "unstuck" Kim is that push you need to make the serious changes. Kim has helped me look
at the dark corners in my life and made me realize that all along, there was a string to a bright light that has been waiting and beckoning for me to be pulled."
"I started working with Kim Serafini earlier this year and have found it to be very powerful, meaningful and empowering. A real journey tapping into my own understanding and grasp of source energy and the limitless possibility that provides. She has given me guidance, tools and perspective on how to realize my full potential in a way that I find very natural, enjoyable and satisfying. It makes perfect sense to me and I've started to feel very acutely aware that I'm just getting started with Kim's compassionate and insightful guidance. I'm really looking forward to my new adventures in life's journey for personal fulfillment and especially to realize my highest potential creatively and professionally; and if I may… greatness." 
"At first I thought of Kim as a self-help guru. The more due diligence I did, the more it became manifest she is a deep, multi-faceted healer and businesswoman whose fascination for learning and growth have taken her across many
intellectual, spiritual and geographical boundaries. One of her endeavors, Positive Prime, has captured the essence of neuro plasticity and brain entrainment and created a truly viable
method of changing limiting beliefs.  In getting unstuck from a series of negative life-altering events, I feel so very fortunate to have her guidance and empathic abilities as I find my path
back to my true potential. I am profoundly grateful to have her in my life and look forward to working with her… "
Neuroscientific performance & productivity enhancements
Improved mental health & wellbeing
Positive change management
Accelerated learning & development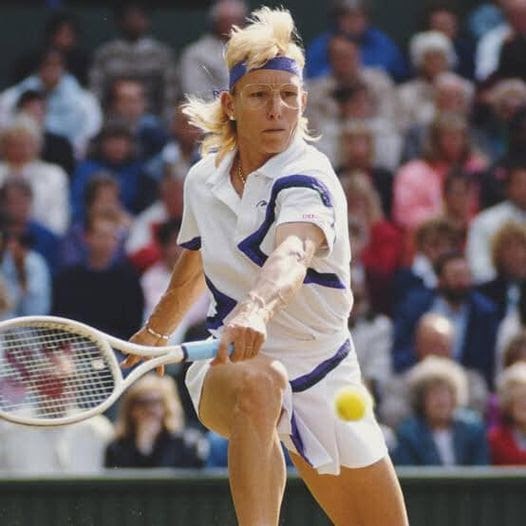 Martina Navratilova was once asked, "How do you maintain your focus, physique and sharp game even at the age of 43?"
She gave a humble reply, "The ball doesn't know how old I am". You need to stop yourself from stopping yourself. Every game in life is actually played on a 6-inch ground – the space between your two ears. We don't live in bungalows, duplexes, or flats. We live in our mind which is an unlimited area. Life is great when things are sorted and uncluttered there. Keeping the mind messy with hatred growing on the table, regrets piling up in the corner, expectations boiling in the kitchen, secrets stuffed under the carpet, and worries littered everywhere ruin this real home.
The key factor to performing well in life and in every arena is the ability to control the quality and quantity of your "internal dialogue". Performance is potential minus internal interference. Live in peace, not in pieces." PositivePrime helps you… shift & shape your "internal dialogue"
Use it wisely & regularly… and in order to internalise the profound messages essential to performing & feeling well… make sure you upload photos of yourself & edit them into every Session you watch

Join this  fast, fun & fabulous masterclass!
What you'll take away will feel like you're the winner!
Surprise yourself and show up to this training! It's going to be WOW!