The affirmations seen on the Spiritual Theme Mixed Sessions are similar to prayers. Repeating them daily will give a spiritual bend to your mind. In this age of crass materialism, these affirmations will help you keep a balance in your life.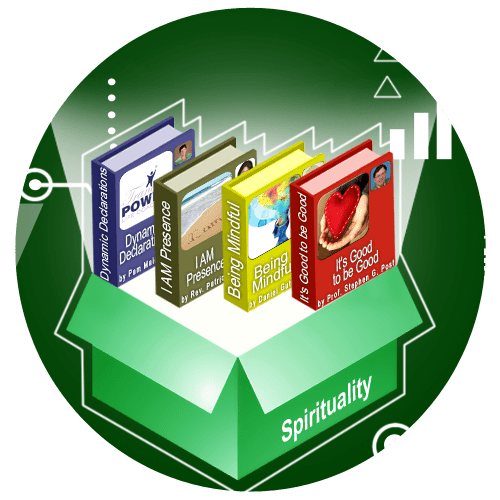 It's Good to Be Good by Stephen G. Post, PhD, author, professor, and President of The Institute for Research on Unlimited Love, distills the scientifically proven research in the health, happiness and resiliency benefits of volunteering. This session will both inspire and prime you to generously and genuinely reach out to help others and in the process, help yourself!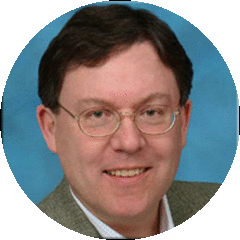 About The Author
An opinion leader, Dr. Stephen Post is the best-selling author of Why Good Things Happen to Good People: How to Live a Longer, Happier, Healthier Life by the Simple Act of Giving. He has been quoted in more than 3000 national and international newspapers and magazines. Stephen has been interviewed on television and radio news shows, , and has even addressed the U.S. Congress. A transformative speaker, Stephen has inspired thousands with the best of medical knowledge, based on thirty years of research. Across North America, Australia, Europe, Japan and India his positive psychology message impacts happiness, health, success, creativity and even longevity. A leading expert on giving, happiness, health, and success and medical school professor for nearly three decades, Stephen has authored hundreds of articles in leading journals. He is a frequent speaker on practical approaches for healthcare professionals and students worldwide, looking to remain competitive by improving patient outcomes, diminishing medical errors, and preventing depression and burnout in healthcare providers.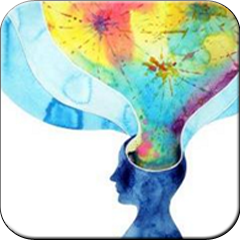 Prayerfulness, mindfulness and mediation are not an event; it is a way of being in relationship with the all so omnipresent energy of the Universe.
Be mindful of your desires and needs and that you keep in mind that God works in the "NOW" Why put off your desires for tomorrow. Now is the accepted time.
If you live the future, your prosperity will always be one day ahead of you.
This session by world World Transformational Leader Daniel Gutierrez will help you be mindful and stay in the now. Let go of fear and free to indulge in it as soon as whatever you are worrying about actually comes to pass!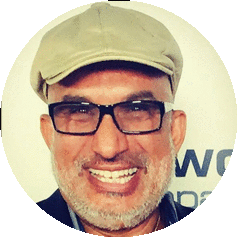 About The Author
Daniel Gutierrez is an International Business Consultant, Motivational Speaker, Radio Personality and Author of Stepping Into Greatness: Success Is Up To You. Leveraging his experience, his infectious humor, and his deep belief that there is greatness in each of us, he has transformed businesses and individuals all over the world. His appeal breaks the boundaries of profession, culture, and age. Mr. Gutierrez travels the world extensively for speaking engagements to Fortune 500 companies and individuals alike, inspiring them to stay focused and achieve their dreams. Daniel Gutierrez brings a wealth of personal and professional experience training business leaders on a local, national, and international level. Daniel Gutierrez is a respected political advisor and most recently assisted President-Elect Felipe Calderon in facilitating outreach to the U.S. media and business community. While he travels world-wide extensively, in his home-town of Los Angeles, he is sought after in many areas of leadership.
YOU are a magnificent sacred being that is loved beyond measure. This session by Sacred Stories founder Rev. Patricia Brooks reminds you of your Divine truth and helps you to step out of your small ego self and into your Divine power. Feel the love and the beauty that YOU are. Connect deeply to your sacred essence and create your sacred story from a place of profound knowing and peace.
 YOU are important and needed! Step out of your small ego self and into your Divine power – YOUR I AM Presence. Experience guidance, inspiration, and support on your spiritual journey.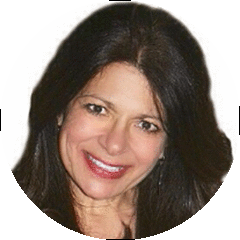 About The Author
Rev. Patricia Caggenello is CEO and Founder of Sacred Stories, a network designed to create empowering and supportive platforms to allow the spiritual voices of today to be heard. Sacred Stories includes a book publishing and marketing company, an online telesummit series, and a radio show. As an ordained interfaith, interspiritual minister and a sacred storyteller Rev. Patricia believes it is time to raise the vibration of our planet to one of respect and honor for the sacred nature of ourselves and all living beings. The sharing of our hearts and wisdom through our works is a powerful beginning. Rev. Patricia has earned her Masters of Arts in Education and her Bachelors of Science in Business. She worked in the corporate and educational worlds for many years and proudly served six years as a sergeant in the U.S. Marine Corps. On a more personal note she is a single mom of two daughters in college, an obsessive coffee drinker – Rev. Patricia drinks it black like any good former Marine does, and is the best friend of her little dog Bear.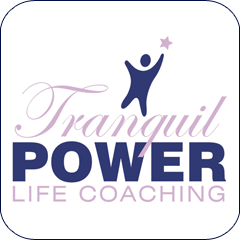 God spoke the world into existence with words. Our words are powerful. They can create beautiful things and experiences, or they can curse and tear down. We get to choose how we use our words. Transform your inner dialog into a steady stream of positive thoughts with Dynamic Declarations.This session by Pam Malow-Isham, author of "Brilliant Words To Grow By" believes, What you Declare is what you get!
The power of positive, dynamic declarations can revolutionize your life. What are you waiting for? Declare what you want to be, do, and have today! God is in a good mood and wants to see you succeed!
About The Author
Pam is the author of "Brilliant Words To Grow By. A Devotional Celebrating The Duality Of Life." Available on Amazon, Barnes & Noble, and Balboa Press in the Hard, Soft and E-Book formats. Pam has searched for a straightforward and accessible way to live happy and fulfilled. She has found the answer in Jesus Christ . . . simply trusting God, believing what He says and then declaring it over your life. She has changed her inner dialog from self-condemnation and shame to self-confidence and courage. Pam is convinced that you too can wake up to your own greatness and appreciate your value and individual gifts. She believes you can live everyday knowing you are loved, adored, and a co-creator of your destiny in partnership with the most powerful Source in the universe. When you realize you are responsible for your own happiness and how you respond to every thought and experience, there really is no reason to ever have a bad day again. Pam's gift is to help people feel good. She practices this through massage therapy, ballroom dance instruction, being on ski patrol, and being a life coach. Pam assists people in reaching their dreams and goals through tranquil power. As an advanced master gardener, Pam spends her free time working in her flower and vegetable gardens. She also volunteers at her church, Faith Tabernacle, with the food pantry ministry, encouraging girlfriend group, altar team ministry and is a trustee on their board. Pam married Gary Isham in 2002, and she adores his two dynamic, loving children, Logan and Sagen. Pam and Gary love to play with their dogs, Minnie and Tinkerbell, hike the woods in northern Michigan, kayak the Pine River, share about the benefits of positive declarations and travel around the world.