Personal strength isn't something you can just stumble upon. It grows within you, often over much time and patience, and under the right circumstances. Watching the sessions on the Personal Strenght theme mix can help can drown out the negative thoughts that hold you back.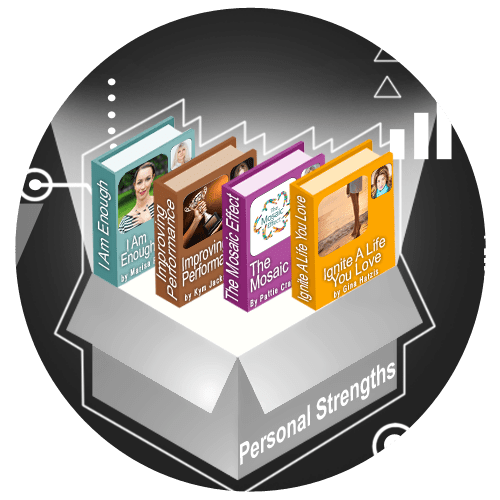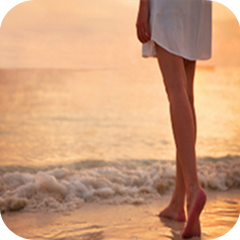 Do you ever feel uninspired and wonder, "is this all there is to life?" Have you been dreaming but not achieving? Have you been feeling stuck and overwhelmed? Do you find it easy to start but difficult to follow through? Do you feel like you're always repeating the same patterns? Gina Hatzis, creator of the "Ignite a Life You Love" telesummit, shares the wisdom that will empower, inspire and motivate you – think of it as an "ignition switch" anytime you want to achieve a goal and have anything standing in your way! As the old saying goes, "where there's a will, there's a way" and this session immerses you in the possibilities of what can be… so that you build unshakeable desire and will to live life on your own terms.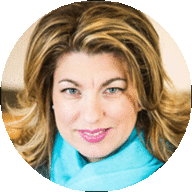 About The Author
Gina Hatzis is the Founder and Director of Possibilities at Project Passion International (where she helps people transform all areas of their lives by transforming their relationship with themselves). As a coach, author and mindfulness expert, she guides people through a process to come back to their authentic selves. As a host of the popular, Ignite A Life You Love telesummit, she assembles people passionate about living their power and being accountable to create lives they love to share their wisdom with all of us. Parents of two, Gina and her husband incorporate their loving, self-worth thinking into their parenting.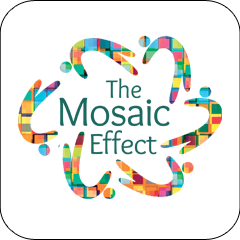 People are the most satisfied with their lives when they are opening their hearts to others, making connections, and sharing what they do best. This session by Pattie Craumer, founder of The Gifting Mosaic, will help you became aware of and activate the brilliant, unique gifts within you. It is easy to compare ourselves to others and believe we have less to give. We so easily allow our inner critic to silence our creative genius or urge to unleash the special skills.
Sharing our gifts and talents is a powerful way we all have to change the world. This session by Pattie Craumer, founder of The Gifting Mosaic, will inspire you to identify and express your gifts to make a difference in other people's lives.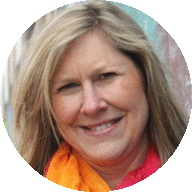 About The Author
A passionate teacher, dynamic speaker, and committed coach who guides women and entrepreneurs across the gap from their current reality to the life of their dreams. Pattie helps others find their purpose and then apply it authentically and powerfully through their businesses, homes, and beyond. She believes when we tap into our source of unique power, everything life has to offer becomes available to us to grow ourselves and give to the world.

Before any moment in which we push our boundaries and step outside our comfort zone, we feel nervous, stressed, and anxious… often to the point that it can negatively affect our performance and ability to function at our best. This is simply a triggered fight or flight response due to pressure, fear of the unknown, and fear of change. This unique session, by author and actress Kym Jackson, is specifically tailored to be watched just before an audition, speech, interview, or major life event. Each of the handpicked images and meticulously crafted statements will calm your nerves, trigger your subconscious mind to tap into the stores of power you have inside, and enable you to access the abundant inner strength you need to be the best version of yourself when it matters most.
Activate and supercharge your inner strength and confidence before a major presentation, audition, interview, test, performance, wedding, speech, meeting, social event, or any big moment in life.
About The Author
Kym Jackson was born on July 1, 1981 in Bath, England as Kimberley Anne Jackson. She is an actress and producer, known for Notorious (2016), Cardboard Boxer (2016) and The Infamous (2016).
At age seventeen, Jackson moved from Logan City, Queensland to Surfers Paradise, to pursue a film career, working as a tour guide at Warner Brothers Studios while training for film and TV, and auditioning for roles.
Her first role came in the year 2002, in the feature film Scooby-Doo. This was followed closely by a small part in the US telemovie Border Patrol.
In 2002, she relocated to Sydney, and she moved to Hollywood in June 2004.
She received her USA Greencard in February 2006 and her US television debut occurred in April 2008 in the CBS crime drama Criminal Minds. Jackson has since played supporting and leading roles in over thirty film and TV projects, including Bordering on Bad Behavior with Tom Sizemore, Retribution with Bryan Krause and Frances Fisher, and Snitch with Dwayne Johnson and Susan Sarandon.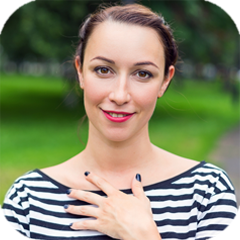 Creating a wellness mindset is easy with this powerful Session that focuses on making it feel absolutely fantastic to create wellness and healthy lifestyle habits. It is lovingly created by Kim Serafini, internationally recognized transformational leader and Founder & Creator of Positive Prime, This session makes you feel good about choosing foods that nourish your body; motivates you to get out there and move your body; make you stop feeling guilty about taking some necessary "down time" to recharge your batteries; making you happy that you are in control of your wellbeing; and envelops you in gratitude for the amazing, resilient body you have.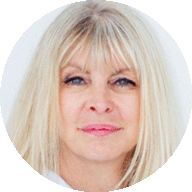 About The Author
Marisa Peer is a world renowned speaker, hypnotherapy trainer and best-selling author. She has nearly three decades of experience as a therapist and has been named Best British Therapist by Men's Health magazine and featured in Tatler's Guide to Britain's 250 Best Doctors. Marisa uses her experience of treating clients including rock stars, CEOs, elite Olympic athletes, royalty and Oscar-winning actors to inform her life-changing speeches and lectures. She has been voted best speaker at numerous conferences including The Mastermind Group London and the Women in Business Superconference and Awesomeness Fest 2015. In 2015, Marisa launched her Marisa Peer Method School, teaching her unique method for the first time to audiences in London, Canada, the US and Australia.