BECOME
HAPPIER
AND
HEALTHIER
FLOW
Your marvellous brain is put into a state of flow – within 3 minutes – lasting 6 – 8 hours.
AND it's been scientifically proven. 
It's simple, easy & quick. As a member, just press play and enjoy! 
This daily activity builds your confidence.
You're in an emotionally primed position to take advantage of the opportunities of every moment whilst being 
in presence
 and making more accurate decisions, faster. That's also scientifically proven. 
You'll be more creative.
✍️
You'll be optimistic. 🥰
You'll be more solutions-oriented. 💡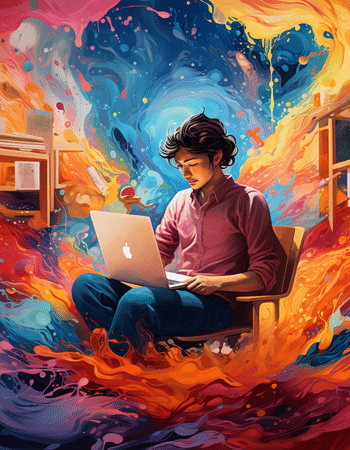 ALL of these benefits from watching a pleasant "Positive Prime" that's pure in it's formula and BOOSTED by your personalisation.
Yes, upload your own photos to savour your memories and use this experience as a Vision Board on turbo charge!
Let's get your Reticular Activating System working for you, now, with ease, grace, speed & joy! 
Positive Prime harnesses the power of Positive Psychology, Cognitive Psychology, and Neuroscience to help you redesign your mind and life.
Our expertly curated visual content and carefully phrased statements, accompanied by an evocative soundtrack, act as your vision board to aid you in cultivating a positive growth mindset.
You can even personalise your audio-visual content with your own images and messages that are meaningful to you and your goals. You can start Positive Priming your life in as little as 3 minutes per day.
FOCUS
Your mind to become happier, healthier
and more primed for success.
EXPERIENCE
Tailored audio visual sessions to transform yourself
into your best version for any challenge life throws at you!
A BETTER TOMORROW STARTS
TODAY
! "Watching a Positive Prime session results in 6-8 hours of more positive moods, attitudes and energy and teaches you to automatically think in terms of what can go right."
To help you live your absolute best life possible. And we will create as many sessions for you to watch so that you will get there.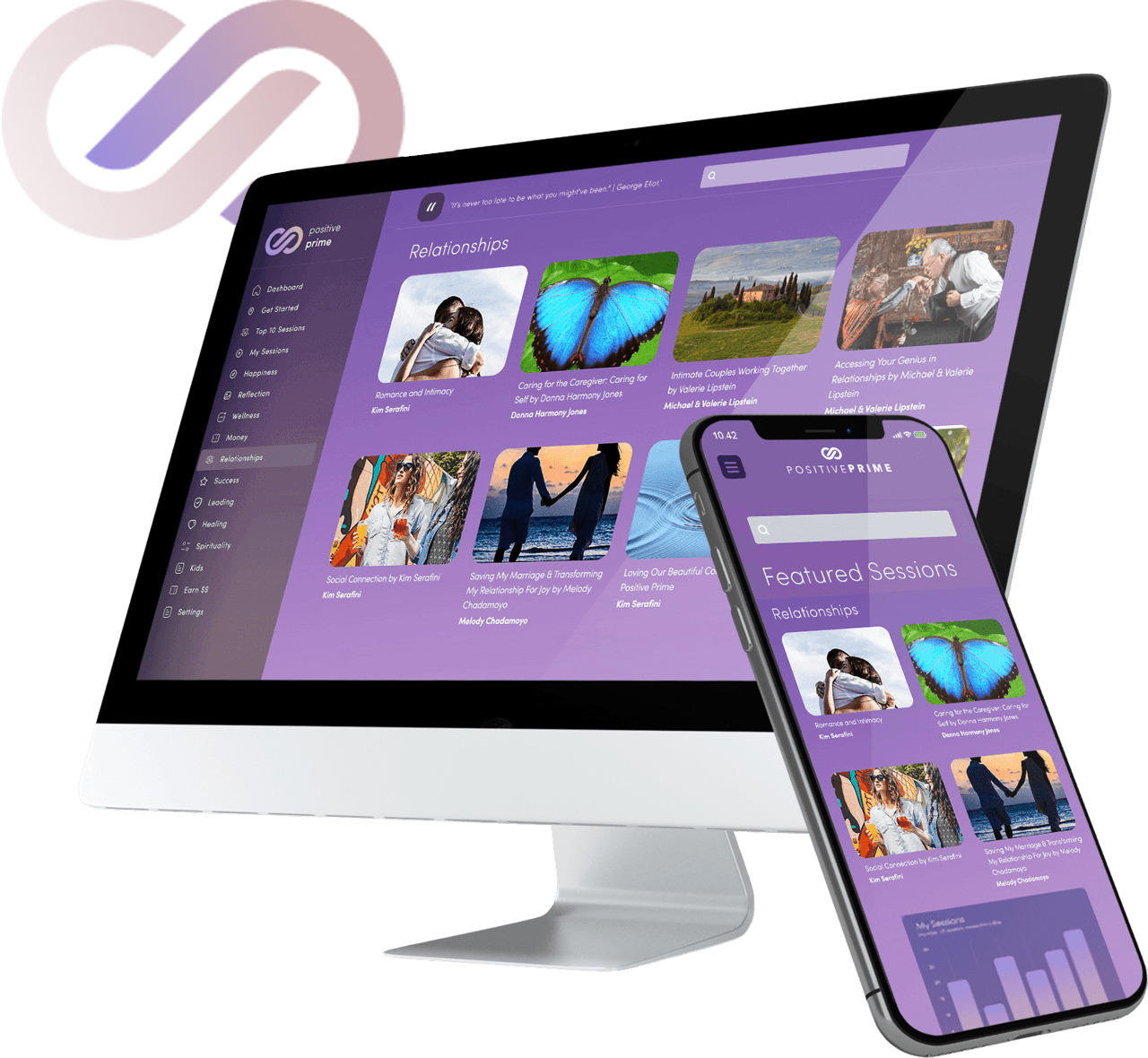 Feel calmer & more relaxed.
By taking time out to focus on your goals and aspirations, you are taking control of your life, which helps improve mood, reduce stress, and just feel better overall.
Get into 'the flow'.
Scheduling "me-time" every single day means you can get into a positive mindset routine. You don't even need to think about it; your mind is primed for positivity and success.
WHY CHOOSE POSITIVE PRIME?

The comments below are just a sample of over 10,000 users worldwide
who transformed their lives with Positive Prime.
"A masterful practice that shows you how to relieve stress and obtain the mindset for success faster than you ever dreamed possible."
"Don't get started in the morning like a blank slate; fill your minds with Positive Prime's uplifting images and thoughts because these will expand outwards, shaping everything you do and every interaction. Priming does make a proven difference in your life and the lives of all who share in your journey."
"This brand new approach will help millions of people live their lives to the fullest. The scale of the Positive Prime solution is unimaginable."
The World's Most Successful And Influential Authors & Coaches Have Positive Prime Sessions & Train Their Minds Using it.

Harness the power of Positive Psychology, Cognitive Psychology, and Neuroscience, and start Positive Priming today. In as little as 3 minutes, you can lift your mood, increase focus, and get into 'the flow', helping you achieve your goals and take control of your life.
Automatic accelerated change with greater ease and grace.
20+ years of research about people who are positively primed consistently display these key improvements.
Reference: Achor, S. (2010). The Happiness Advantage.
10x Higher Engagement Levels
50% Lower Chance of Heart Disease
40% More Likely To Receive a Promotion
39% More Likely to Live to Age 94
34% Better Social Relationships
IMPROVEMENTS IN THE WORKPLACE
Companies with positively primed employees experience  in performance:
Reference: Gallup. The Relationship Between Engagement at Work and Organizational Outcomes. (2016)
MetaAnalysis_Q12_ResearchPaper_0416_v5_sz – 339 research studies across 230 organizations in 49 industries, with employees in 73 countries that included 1,882,131 employees
Lower Turnover In High Turnover Organisations

24%

24%

Lower Turnover In Low Turnover Organisations

59%

59%

Less Quality Defects

40%

40%
Fewer Safety Incidents

70%

70%

Profitability

20%

20%

Lower Absenteeism

41%

41%
SCIENTIFICALLY RESEARCHED AT THE BRAIN COMPUTER INTERFACE LAB, WITHIN THE SCHOOL OF ENGINEERING
AT THE UNIVERSITY OF TECHNOLOGY (UTS) IN 2022.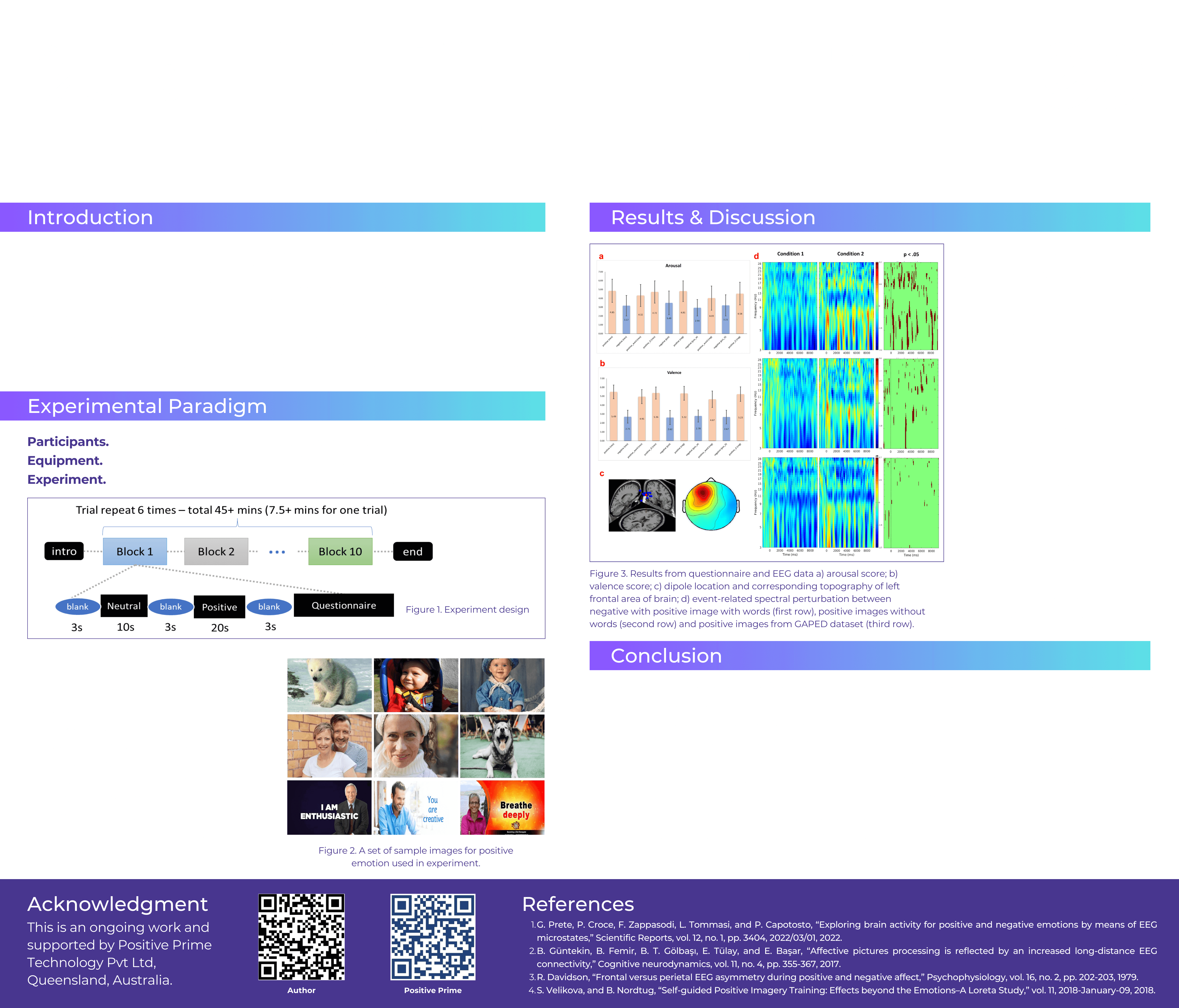 MEET THE COACHES & SEE THEIR SESSION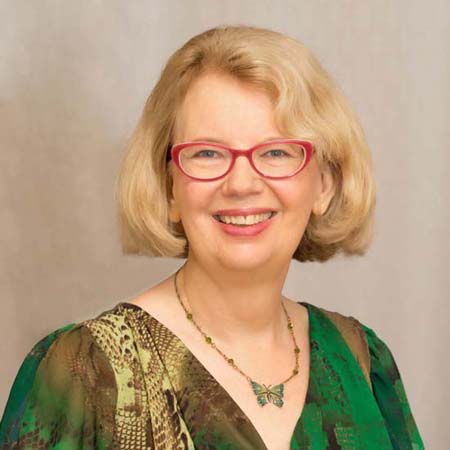 Jackie Simmons
TEDx speaker, Radio Show Host, International Best-selling Author, Emotional Resilience Master, co-founder and Director of the Teen Suicide Prevention Society
"Leaving Shouldville" is designed to challenge your status quo, shake up your limiting beliefs, and shift your mindset from past baggage to a freer future. During this session you'll realign your beliefs around money, time, education, and relationships.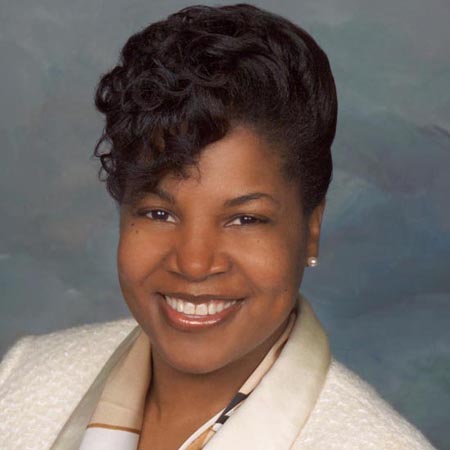 D'TaRelle Tullis
CEO and Founder of Pitter Patter Feet
What if it really isn't as hard to achieve our goals and dreams as we've been led to believe? Also, what if we have been following other people's prescriptions for success instead of our own? Success and accomplishment are as easy as singing your favorite song, and the time is now to enjoy the process, experience your success, and feel happy along the way.
Rich Oceguera
The UNMute Yourself Show Producer/Host / Camera Confidence Coach
Unmute Yourself and Own Your Authority — Confidence is attractive. In this session Transformation Catalyst and Camera Confidence Coach, Rich Oceguera, will help you transform your fears, doubts and worries into confidence, courage and charisma so that you can boldly unleash your wisdom on-camera, on stage and anywhere you go so that you can help more people and expand your profits!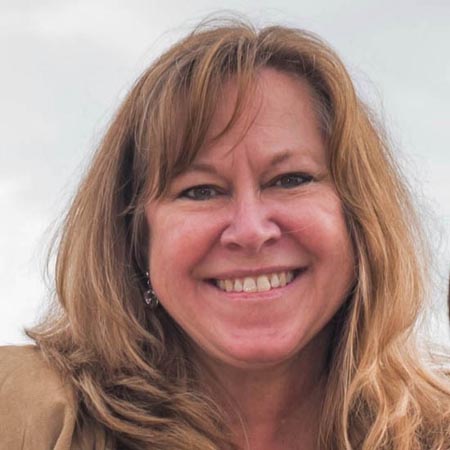 Dr. Diane Shelton
Psychologist, (PsyD), CEAP, APIT, SAP
When trauma happens in your life, it can feel like everything is out of control and needs to be redefined. You may not have had control over the event, but how you respond to it is all yours. Remember that hope is essential, the journey may be long, and you may sometimes feel alone. This session is built on the words and experiences of others who have transcended trauma, it will help you heal your mind so that you may contribute to a healthier world.
Dana Wilde
Brain trainer, speaker, host, bestselling author of Train Your Brain
What if money was like air? What if allowing money to flow into your life, was just like allowing oxygen to flow into your lungs? What if it was that easy? When you Train Your Brain for Abundance, you allow wealth to flow into your life freely and easily.
5 POWERFUL WAYS TO POSITIVELY PRIME YOUR DAY

Want to Take It Slower & Discover More?
Access Our Free eGuide NOW!