Create A Prosperous
Abundant  Future Using 
Positive Priming
Access Your Mind Power!
Claim The Prize & The Power of POSITIVE PRIMING
For Yourself  & Help Make It Available for Others!
Please join us to
find out about how you can reap the benefits from this unique opportunity.
You are invited!

Please join us, as we hit it out of the ballpark for the
Future of Coaching, Training & Development, Mental Wellbeing,
Human Potential Evolution & Peak Performance
If you want to 'dive in' and learn more about the power of
Positive Priming 
Watch this 2 minute video providing a short overview & introduction:
Managers, Leaders, Therapists, Counselors, Coaches, Mentors, Trainers, Speakers, Authors, Network Marketing Pros, Direct Sellers, and Spa Owners, Retreat Centre Owners, Beauty Salon Owners, Health Club Owners, Wellbeing Business Owners, Charity Founders, Church Trustees, Energy Healers, Fitness Instructors & Yoga Teachers…
If you are a fellow transformational teacher, change champion, personal development devotee, enlightened entrepreneur this is most definitely a message of value for you too…
If you know anyone who considers themselves in one of the areas above, copy this website page link & share it with them…It's a generous way to pay it forward. We're sure they'll want to get the news & be a part of leveraging the bargains & maximise the potential of Early Bird Timing.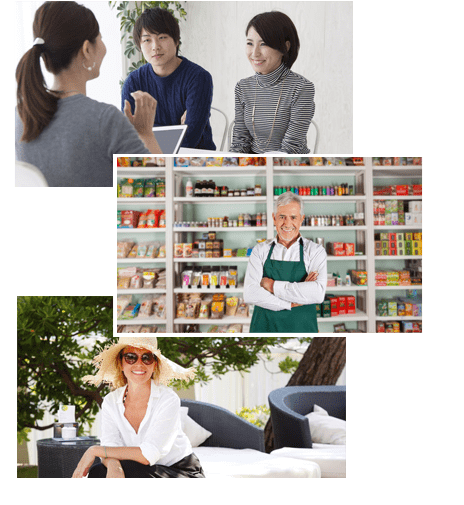 We have an extraordinary opportunity for you


and it's limited & time-sensitive!

Kim Serafini's Positive Priming Sessions are featured on Oprah's 21 Days to a Happier Life series with Shawn Achor

We want you to take advantage of what we're doing & offering for your own good & those of your audience. We want you to "make it your own too".
Your audience could be readers, students, staff, members of an association, team or club, patients, participants in a program or clients.
We believe that Positive Prime will be one of the *next really big stories".
**We have an awesome tool for anyone who uses it that encourages them to be their best, with their brains at their best.**
The experience of learning and changing via this neuroscientific audio-visual Session is revolutionary!
The proprietary formula used to create content & and the innovative tool designed to deliver it does ensure that anyone can upgrade, improve, grow & change in any area of their life very quickly. The process is rapid. The changes are enduring. They occur at a fundamental level – consciously, sub-consciously, unconsciously and other-than-consciously!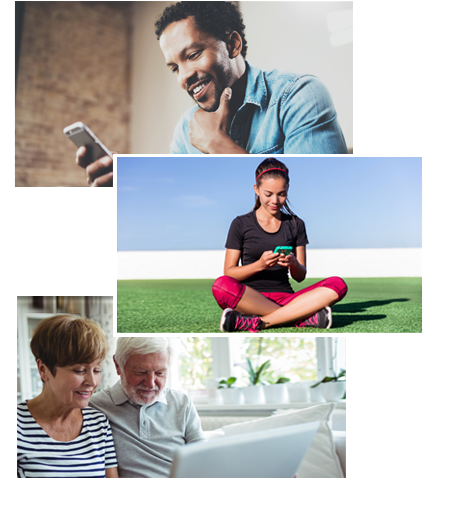 It's enjoyable and simple. It's also affordable and easily available.
 Via this tool, that we call a Positive Prime Session (which is like an engaging & very sophisticated slide show) we can provide an infinite number of subjects & topics.
We suggest EVERYONE becomes a "user" or a member BEFORE they consider a Professional Journey with us.
When a thought leader wants to share hteir own messages & content via this method – then we engage in a Professional Relationship.
For those who want to join us in teaching & spreading the message we also have Certification
For those who want to create a business consulting we also have a Authorised Consultant Program.
For those who want to introduce & embed a Positive Prime Program within an organisation we also have an Accreditation Process.
There are many pathways to choose from.

We start by learning "What is Positive Priming? Why is it powerful? What value does it serve? How does it happen? Why do we "do it" via this tool? What are the benefits? What are the principles that underpin it's efficacy.
Then we co-create content together to share with the world.
We can go as far as develop a "mirror" of an APP for you with YOUR branding for your audience if that appeals.
If that's one of the end goals – then we can offer our "App" for you…
Read on to find out much more!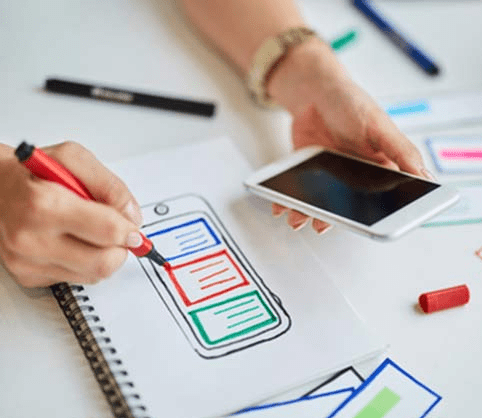 If you were to create your own app… how much time do you think it would take you?
If you were to create your app, that you can use in coaching or team training or as a product that you can sell along with your book as a complementary piece, how much would it cost you?
I suspect it would "drain" you of THOUSANDS of hours… and 10s of thousands of dollars… I'm sure you understand & appreciate the pain. I've been actively involved in this "play / game / business" for OVER 8 years… AND I've paid some VERY VERY hefty prices in making mistakes & learning the lessons the HARD and excruciatingly expensive way…
YOUR OWN APP & more

Imagine YOU have your own version of the "new & improved" Positive Prime  APP with your 'wrapping' (they call this is a *white label* opportunity) – your own branded duplicate of the Positive Prime APP, so that you connect 24/7 with your clients / guests / audience / viewers / students / members / staff / team; and that connection is empowering and meaningful…
How COOL ?!?!

It gives you a tool that you can share with others… that positively primes them… motivates them.. and reinforces your messages… that educates & inspires AND provides the physical benefits that come from having a regular Positive Priming Experience… which is "delivered" via watching a Session… that is a SESSION that is your OWN… (according to our scientifically validated & proprietary formula) reinforcing the essence of YOUR own brand duplicate of the Positive Prime App…
How GROUND-BREAKING !?!?!
We can and will be offering this now…
You have a narrow window to pre-order & take this chance…
HOW TO PROFIT FROM BECOMING A CERTIFIED POSITIVE PRIME PROFESSIONAL
– harnessing the Positive Prime Platform & then choosing to advance as a  Authorised Consultant
Momentum for the Movement Will Build
Make money and a positive difference that's enduring, deep and meaningful. Together with like-minded professionals let's enjoy health, happiness, and success, whilst passionately & purposefully powering a magnificent movement.
We're a truly great group of inspiring people making everything brighter for everyone.
Cash in now with us on extremely fast-moving & popular trends with modern technology brings to life the ancient wisdom for mind, body & soul wellness. Capitalise on the rising attention of all things "brain science" and "mindfulness".
Be Powerful
Ignite your career & life while being more powerful as you help others & give them an advanced approach to unlock their greatest potential with a scientifically researched & validated program delivered via POSITIVE PRIME.
A Better World
Dive in to find out how you could become a part of a growing group of amazing experts committed to making the world a kinder place, in which we are all focused on our strengths and we sleep with peace of mind…
We are forever appreciative of the faith people place in us to be a part of their lifestyles and we will continue to honour this rare & precious relationship.
Facilitating Change
These experts are experienced trainers, coaches, leaders, therapists, healers, social workers & personal development specialists, and self-improvement speakers & authors; all of us creating spectacular & infinite possibilities.
Unique First Mover
We are all part of a Professional Community who are in a unique position with a first-mover advantage. We start the journey towards becoming a Certified Positive Prime Professional who uses Positive Prime and arriving as an Authorised Consultant working in partnership with us.
We are becoming increasingly more influential in this fast-pace world of fellow "healthtech start ups" like Headspace, Calm, Happify, BetterUp…

Do you want to feature as we take the power of Positive Priming to new heights?

If you want to be a part of something that's MUCH BIGGER than each of us and when combined, we are a force that is breath-taking to fathom…

Don't miss this chance!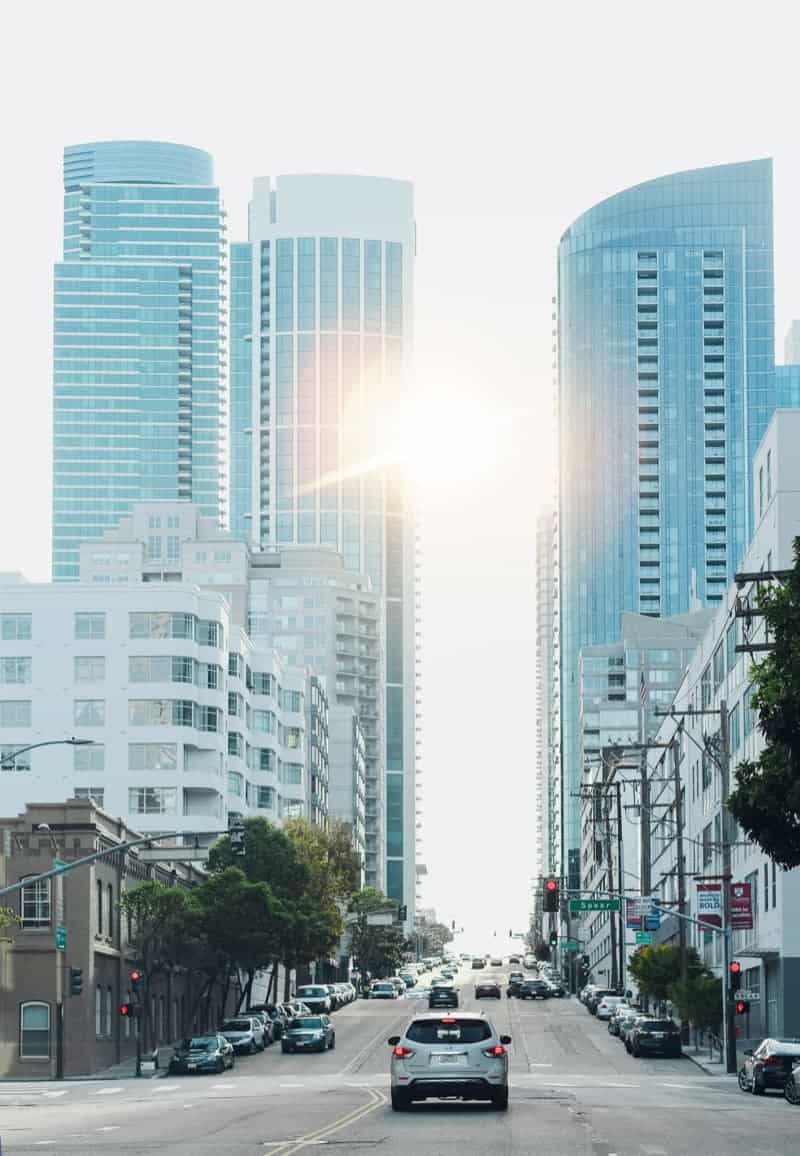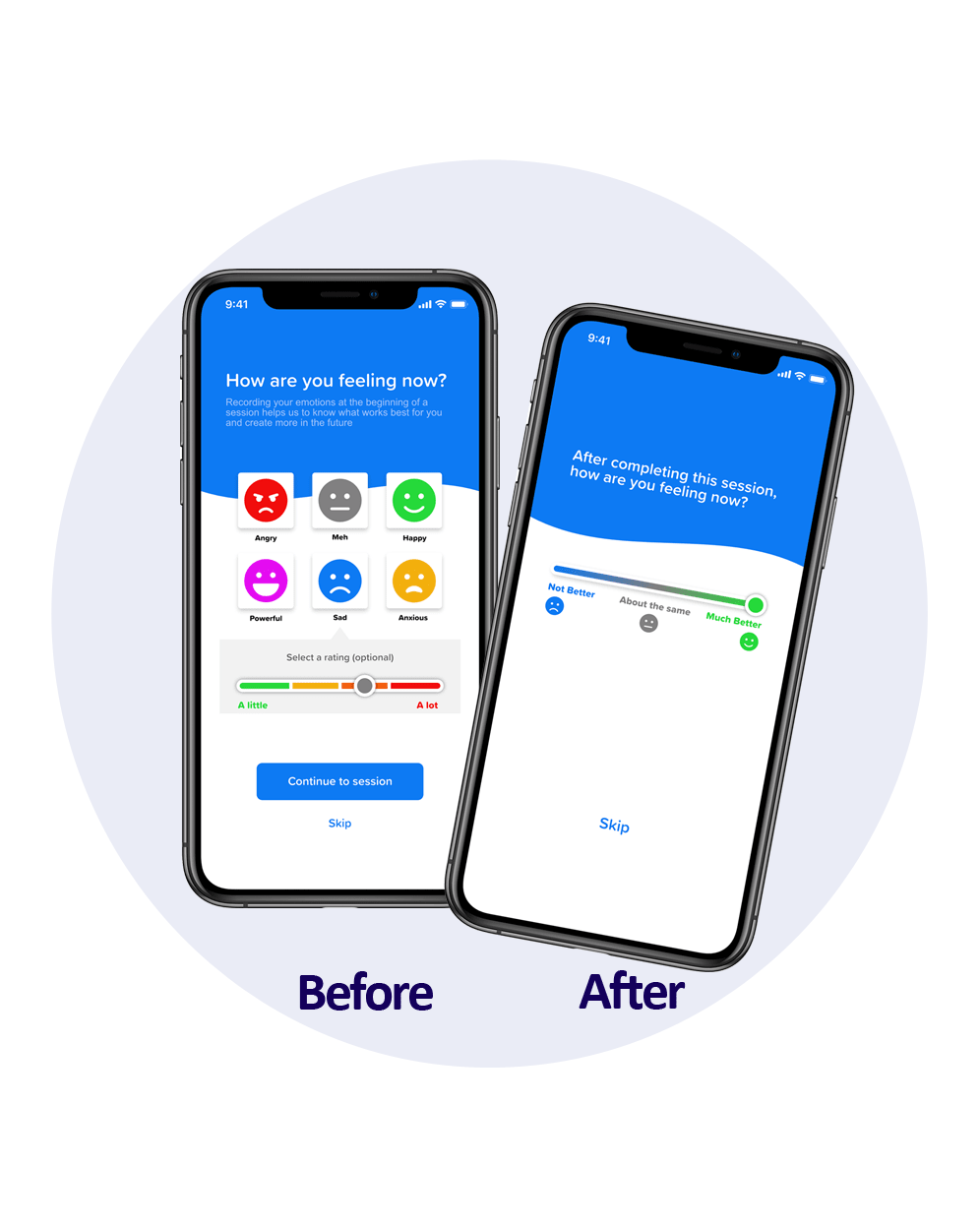 Advanced Features: Measurements & Reports
Track your Positive progress.
Contribute to one of the largest research studies in the world!
*When you create an account and complete your profile, you can unlock advanced feature in tracking and reporting the changes you feel after watching your Positive Prime Session.
You will see how you're changing real time!!
Early Access to all the tools to grow your business
and help your clients by using Positive Prime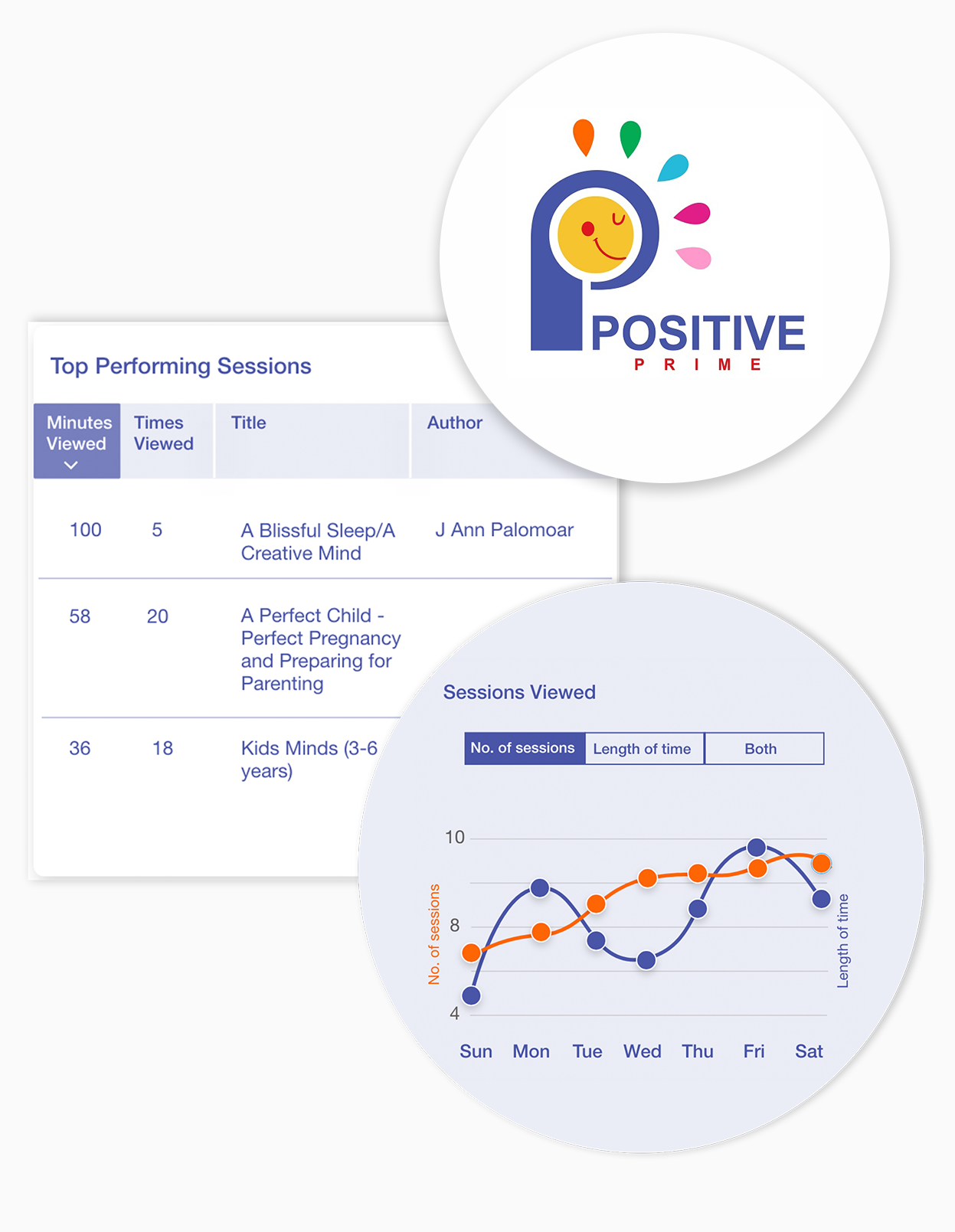 Certification
Your own version branded version to support your clients.
Branded mobile and web app
Your own version branded version to support your clients.
Dashboard performance metrics
See how your team is performing and adjust your plans accordingly
Marketing Support
Get support from Kim Serafini and her marketing team
Peer and community support
See how your team is performing and adjust your plans accordingly
Positive Prime
Even Better
UPDATED MODERN LOOK + FEEL
CUSTOMIZATION + PERSONALIZATION FEATURES
IN- APP COMMUNICATION + ANALYTICS
If you too are ready to be an early bird we would encourage you to join us for a conversation via zoom where you'll learn more about:
The Rationale of Positive Priming
Driving this positive psychology & neuroscience program
Succeeding with this technological revolution
Becoming even more effective & efficient
Leveraging this innovation
The Professional Package: Certification
Profiting from perfect timing
Positioning yourself as an Authority
Boosting your brand & business
We will teach you what you need to know & arm you with the resources necessary to confidently claim your prize – a thriving & prosperous position in this emerging industry.

As an important member of our Professional Community, you will have fun too, as we go through a step-by-step process dedicated to making the world BRIGHTER. By "brighter" we mean intellectually, with the ability to be adaptable & resilient plus creative & clever as well as "brighter" in terms of our disposition, attitude & way of showing up to shine!
You will learn how & why this daily exercise makes someone smarter!

You will learn how & why this experience changes our beliefs, attitudes & habits!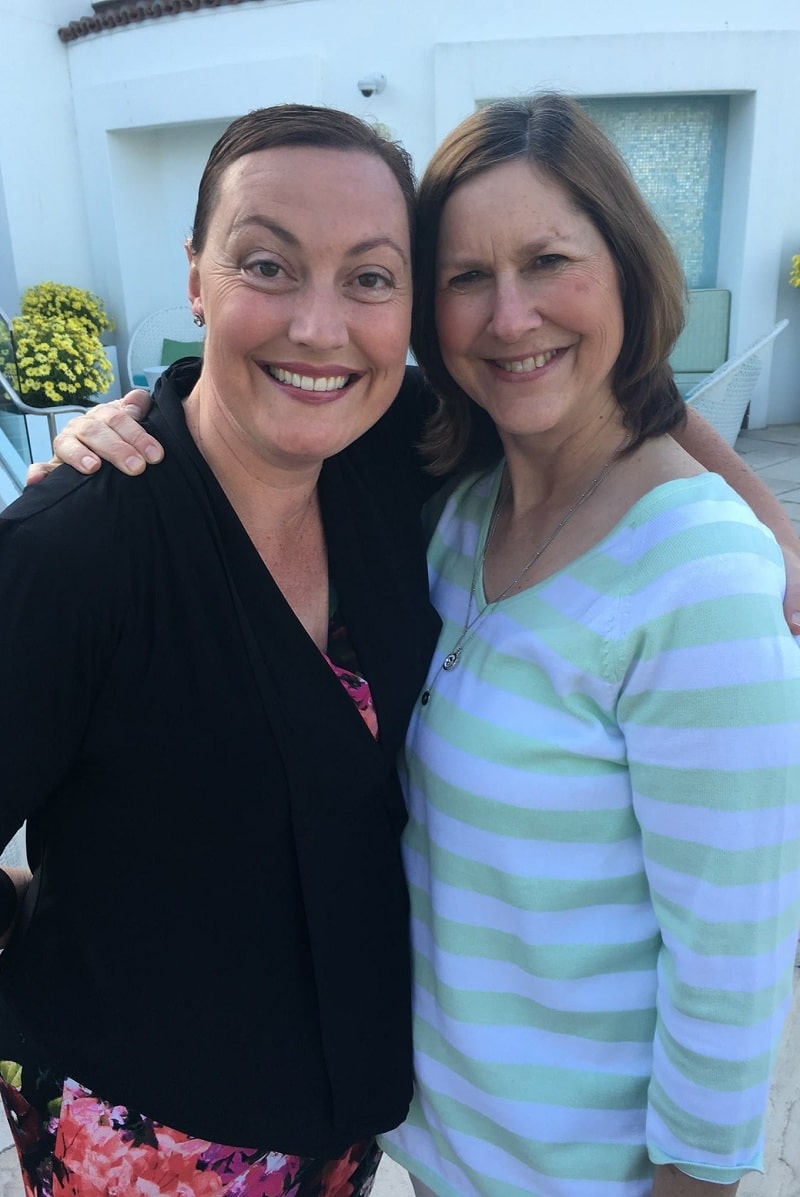 You know the feeling you have when the future seems brighter? Well, it starts with positive priming. And, what's really exciting is that we can "get it" – in only 3 minutes a day. We can supercharge it too!

A positive prime is "something" that you do to prepare yourself. It impacts your brain & your body. It has a ripple effect. There's a remarkable amount of fantastic research – medically, scientifically and within business case studies.
We know that if you're a trainer, teacher, author or speaker and you share your message within a positive prime, the audience is more likely to remember and put into practice more of the insights, advice, suggestions.
Join us with this exciting and exclusive invitation. It could be the breakthrough you have been searching for.
We are looking for a select group of motivated and passionate leaders to become Ambassadors for the Power & Science of Positive Priming.

Allow yourself to imagine having a huge impact, with a first-mover advantage as you harness the exhilarating trends in the rise of this fast-paced opportunity. Take your slice of the "Tech Wealth Cake"… and ride this monumental wave in the field of wholesome wellness, mindfulness, positive psychology, neuroscience, accelerated learning, emotional intelligence.
SHORT window of opportunity

Inspire those you care about – your family, friends,
team members or staff and clients.
This proven program works with any audience, in any industry or culture.
It has been embraced by corporations, universities, governments, celebrity athletes, winning sporting teams, healthcare institutions, #1 New York Times' best-selling authors, global thought leaders, famous professional speakers, Hollywood Stars, Coaches, therapists, social workers, change management specialists and small business owners.
Empower others to overcome their biggest challenges and achieve their most ambitious goals – whilst creating an extraordinary life you love living and enjoying the income too.
You will receive self-guided, self-paced learning

Group, live + real support both online and in-person

Tools that will astound your clients
The system is designed to give you what you need to rapidly transform your life and keep the momentum going. You'll then be perfectly positioned to really help others too.
Worldwide opportunity.
 
If you own a business or have a desire to, having your own Positive Prime APP that shares your message and provides help can give you immediate credibility, attract your perfect clients, and establish a foundation for multiple sources of income…
Not to mention, you can positively impact the world on a HUGE scale.
And — it's not hard (when you know how), and you are supported by a world-class team devoted to your excellence.
Time freedom, financial freedom, and the ability to make a huge worldwide impact are available
to you.
Sound interesting?
Join us.
If you've truly been looking for that thing to finally unlock financial independence for you, or at the very least add an additional stream of passive income in your life,
you've found it.
These Experts have all worked with Kim
to co-create an extraordinary tool for transformation:
a Positive Prime Session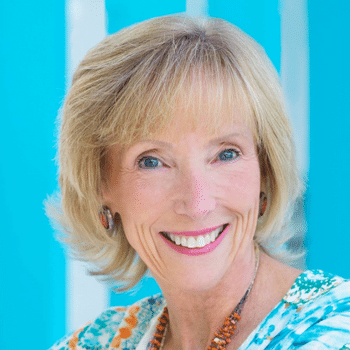 Lisa Barnett
Author of three bestselling books on Soul Guidance and is the Founder of Akashic Knowing School of Wisdom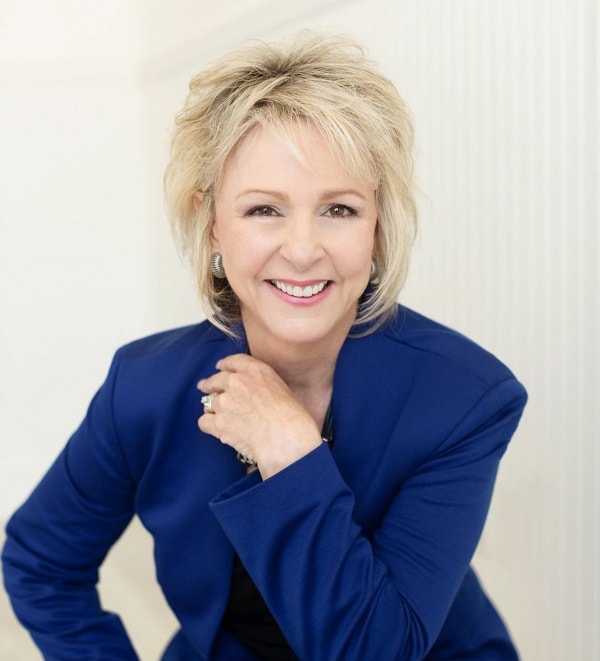 Rena Romano
Bestselling author and world-renowned speaker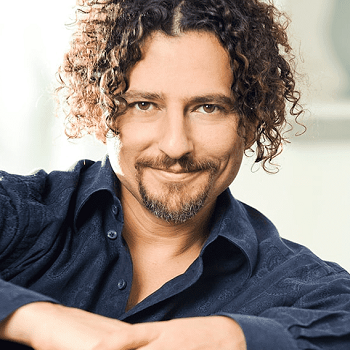 David Avocado Wolfe
American entrepreneur, author, and product spokesman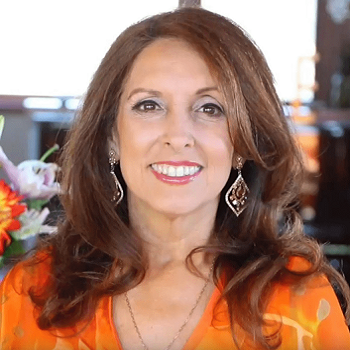 Marci Shimoff
New York Times bestselling author, a world-renowned transformational teacher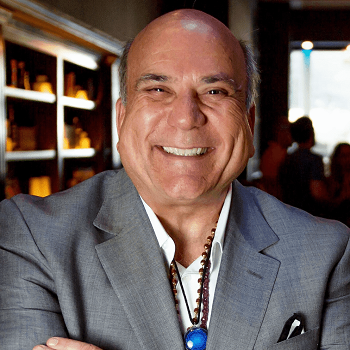 Joe Vitale
Spiritual teacher best known for his appearance in the movie, The Secret, and as the author of The Attractor Factor, and Zero Limits
Will You Be Next?
Let's make it happen – together!
Explore this exclusive program.
Positive Prime Is a Support
for teams and clients in any industry
Travel & Tourism
Airline Inflight Entertainment Destination Visualization
Personal Development
Encourages positive thoughts, habits and behaviours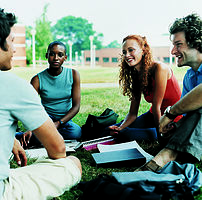 Education
Accelerated Learning Platform Creating a Positive Learning Environment
Authors and Thought Leaders
Summarises Key Message
and Content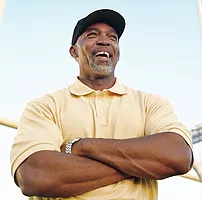 Coaches & Personal Trainers
Combined branding & service delivery training tool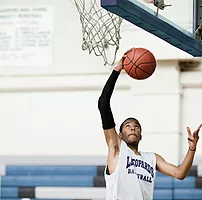 Sports
Publishing Mindset of Elite athletes and Sports Professionals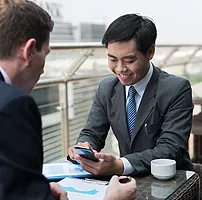 Corporations & Learning
Accelerated Learning Platform plus key corporate messaging platform
Medical & Healthcare
Specific Research Based Applications
IMAGINE a future that's even more fabulous, if an AI-enabled Positive Prime Session showed you the right content given your current state of physiology, and within the context of your day's demands. We propose that your mind would help you to TRHIVE in this wonderful new world, at peak performance levels with extraordinary (outlier) levels of resilience! We are heading towards this outcome, and you will be a part of the ways we embed & deliver future technologies….
Positively Primed Members
SIGN UP HERE TO
Begin the Professional Journey
See What's Available:
Positive Priming Certification
Annual Professional Development Program
Marketing & Promotional Support Package
Business Building Mentoring
is valued @ $9,997 
Annual Commercial Listing in the Main Store
is valued @ $997 
Virtual Management Dashboard & Direct Messaging Software
Collection of Authorised Consultant Resources
is valued @ $4,497
Your Positive Prime Session
is valued at $4,997
API - Player For Your Website / Membership Site
Contact us for current pricing
& "early bird action bonuses"
We have 10 different packages
one that will be perfect for you.

Apply for the written guide.
Send a Message
Interested in the package but you have some more questions? We're just an email away.
Serafini Mind Spa's Unique Retreat in Australia in October 2021
DEADLINE Monday, 16 November 2020 (MWAH)
Because we believe in camaraderie, true connections, meaningful community taking care of ourselves
(honest self-love) and masterminding together, for a fortunate few,

we will HOST YOU*as a personal guest at:
 Serafini Mind Spa's Unique Retreat In Bali or Australia
in September 2021
WE PAY & PROVIDE:


Heavenly Environment, Superb Service, Luxurious Accomodation, Fabulous Meals, VIP Transfers, Exquisite Massage, Extraordinary Spiritual Healings, Sensational Coaching & more

 
*Anybody who becomes our client will go in the draw to win an "ALL EXPENSE PAID" trip to either Serafini Mind SPA in Bali or Serafini Mind SPA in Australia. 
Conditions Apply: This opportunity is integrated within the affiliate program & results from Subscriptions sales.
More details are provided to Professionals
10 Signs This Is Right For You
The truth is, being at the leading edge of a movement that transforms the way we deliver messages & learn & change & help others is not right for everyone (despite what some may say!)… Being a Positive Prime Expert – as a Coach, Therapist, Author, Speaker or Consultant takes vision, courage, curiosity and an open mind and an open heart. It takes someone who is passionate about making a positive, meaningful and long-lasting contribution.
When that's you, then this could be the ideal Professional program to participate in and help to drive. It's a perfect stone on the pathway to making a substantial living and impact as a successful facilitator or catalyst for peak performance, joy & health.
If you say yes to what's below then this is right for you:
Kim Serafini
Best Selling Author, International Keynote Speaker,
Executive Coach, Start-Up Consultant
Kim Serafini is an international entrepreneur, bestselling author, world-class speaker and creator of Positive Prime.
​Kim's experiences in Change Management, her remarkable ability to engage with the world's top executives and her passion for helping people improve their lives led to intense personal research on how our mind influences our habits and results and development of Positive Prime, a combination of the most powerful techniques proven to help people harness the power of the mind to create everything they want in their lives.
​Kim is also founder of the i am gr8ful club, a resource of positivity, gratitude and empowerment – Kim lives up to her title of The Queen of Gratitude
Right Now It's Over to You,
It's your perfect time…
You are reading this for a great reason.
You have an important message to share with a wider audience in a way that's truly powerful. ​ And, if you're want to do that with the most supportive mentors, the most successful colleagues, the ultimate methodology & tool, and a global community to challenge and champion you on your rise to fame & fortune, then JUMP with hands up in the air…
Grow Your Business
With Positive prime
In just 5 minutes or less a day, Positive Prime can help you and your clients will make positive shift in their lives!
People who are positively primed on a daily basis ARE healthier… they are also brighter, intellectually & so is their disposition & their approach to life…They are more optimistic, enthusiastic, creative, confident, calm… they're more balanced…
This has all been scientifically proven & reported – repeatedly! HOWEVER, there have NEVER BEEN any "interventions" or "tools' like Positive Prime that ACTUALLY CAN positively prime someone within a couple of minutes and have the EFFECTS and AFFECTS LAST…for 6 hours.
NEVER, EVER have we had a "tool" that's AFFORDABLE and easy to access… available 24/7… and you can now use it, for the benefit of your bottom line! ​
Your own Positive Priming App (i.e. the official app rebranded for you) promises you the opportunity to provide an elegant way to get the 'edge', the 'advantage' for those you serve.
Important elements of your positive priming tool
containing your own Sessions/Content:
The most commercially sensible & advanced options available in APP development today. You'll be benefitting from an extremely talented team of very high calibre software engineers. The conceptualisation work is done for you. The Wireframes process is completed. The development team work on international projects for some of the TOP Fortune 500 companies. You can be sure we have world-class code created through a robust delivery methodology.
71% of Software Development
Projects Fail
A 2015 study by Standish Group across 50,000 software projects showed that: ​

Only 29% of projects were successful
52% had major challenges.
19% Failed completely. ​
We have assumed the risks on your behalf so that we can provide a
tool that has already achieved a successful working prototype and has
have over 60,000 beta testers. You're in SAFE HANDS.
Only 100 Spots Left…
Our Deadline for Application: November 16, 2020 @ 5pm EST

Here's a very inexpensive marketing resource that's coupled with revolutionary, simple, technological solution that you can offer as a tool that will differentiate you, boost profitability help bond your uniqueness to your brand, raise your profile and get the word-of-mouth working in your favour… PLUS, and most importantly help those you serve to be BRIGHTER… mentally & emotionally… driving their improved performance in a smarter way… AND this "tool" is a "value-add" solution for YOU that you can make money from if you choose.