"It's Good To Be Good" by  Prof. Stephen G. Post
Experience MindBlowing Results In as Little as 3 Minutes a Day! Try It Now!
Wait for the player to load.
Click player to unhide menu
Press the Play icon
Hide the menu by moving your cursor or tapping your finger outside the player window.
Enjoy!!! 
About Prof. Stephen G. Post
Stephen G. Post, PhD, is the bestselling author of Why Good Things Happen to Good People: How to Live a Longer, Happier, Healthier Life by the Simple Act of Giving (Random House, 2008).
The British Medical Journal designated his book, The Moral Challenge of Alzheimer Disease (Johns Hopkins University Press, 1995), a medical classic of the 20th century.
Post is among a handful of individuals awarded the Distinguished Service Award by the national Alzheimer's Association.
In 2001 he founded the Institute for Research on Unlimited Love, which researches and distributes knowledge on kindness, giving, and spirituality.
A frequent contributor to major magazines and newspapers including The Washington Post, The Wall Street Journal, and Time Magazine, Post has appeared on The Daily Show among other national television programs.
Post served as a co-chair of the United Nations Population Fund conference on spirituality and global transformation.
He is a Professor in the Department of Preventive Medicine at Stony Brook University, and the founder and director of the Stony Brook Center for Medical Humanities, Compassionate Care and Bioethics.
A leader in medicine, research and religion, Dr. Post's latest book is a meditation on the meaning of life and the importance of spirituality.
Visit him online at StephenGPost.com and UnlimitedLoveInstitute.org.
Editor's Desk: Rx It's Good To Be Good
With respect to photos that show "helping" – n this research paper by the extraordinary Prof. Stephen G. Post, you will find out why is imperative!
It's necessary for health reasons; it assists those suffering or battling with addiction, it's very valuable for enriching our relationships and on & on & on.
God and Love on Route 80: The Hidden Mystery of Human Connectedness
God and Love on Route 80 is the highly entertaining true story of a cross-country road trip and a spiritual journey that led one young man to the discovery that a powerful force carries us toward our destinies. Written by Professor Stephen G. Post. this book touches on the essential meaning of life and the messages we may all miss unless we begin paying close attention.
The story feels to me: wise, gentle, important, surprising and enjoyable… There are a few illuminating medical & scientific studies closely examined & explained within its pages…
If I could, I'd gift this book to EVERYONE, including you right now… because I'd wish for you a similar connection to the messages that I experienced…
In the meantime, please get this book, and enjoy reading it… and perhaps you too will want to pass it on & pay it forward.
Know that this book isn't really about "God" per se – There are beautiful & profound lessons… and is perfect for those who don't necessary "resonate" with GOD as such, and it's also perfect for those who do.
As I reflected whilst I was reading… my mind wandering… I had tears of joy, remembering, peacefulness…
It has fanned a flame & reignited commitments I've made with the healing I've been doing for decades as a therapist, author, teacher, coach & retreat leader.
See what Prof. Stephen G. Post says about Positive Prime
Forword by his Holiness the Dalai Lama for "God And Love On Route 80" by Dr. Stephen G. Post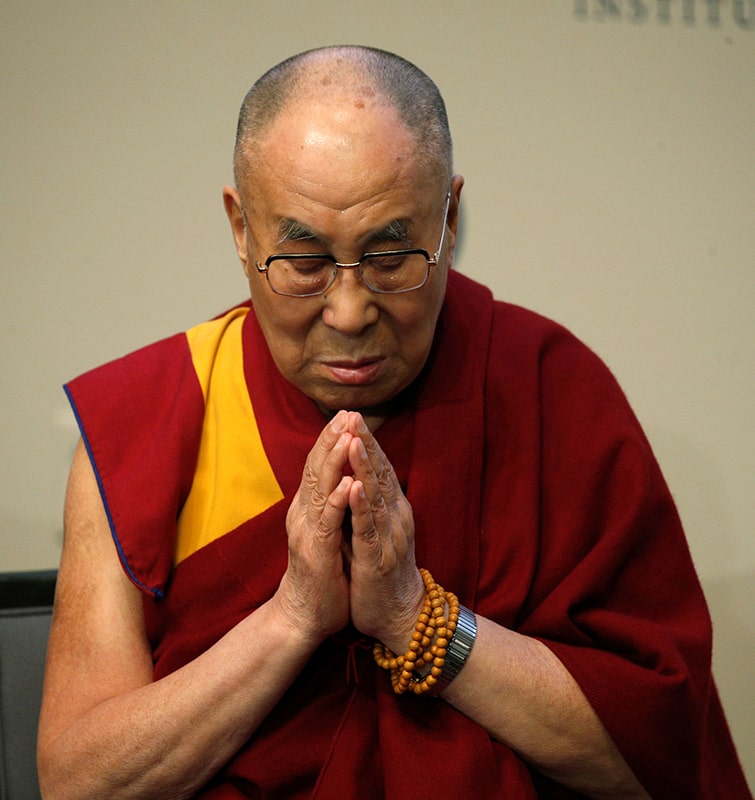 "An excessive focus on materialism and the neglect of spiritual values such as love, compassion, and generosity have, I believe, prevented us from realizing our potential as a human society. While technological and scientific advancements have contributed to a better quality of life for many, the lack of attention to our inner lives is reflected in the persistent and pervasive emotional troubles and the growing socio-economic and ideological divides at the root of so many of the problems affecting us today.
Various spiritual traditions and thinkers have, for millennia, recognized that an understanding of the nature and function of consciousness, and an appreciation of the interdependent nature of our world, are fundamental to human flourishing.
However, it is only in recent decades that modern science has begun to address these topics. It has been my privilege to explore these ideas with leading physicists, neuroscientists and other thinkers. It has been very encouraging to me to see the real possibility for a convergence of science and spirituality to benefit humanity.
As there is still much work to be done in this area, I'm pleased to see that the noted author Dr. Stephen Post is addressing themes such as consciousness and interconnectedness in his new book, God and Love on Rt 80. It is my hope that this book will contributed to the flourishing of humanity."
6 years ago, Stephen wrote a beautiful endorsement to my best-selling book: i am gr8ful for you, that means so much to me… and I am confident that the influence he will have on YOUR life will be PROFOUND.
" Kim Serafini has created an astonishing book of inspiration. Anyone, anywhere, and anytime can pick up this beautiful book and be affirmed as well as confirmed in their efforts to relate to others in the practice of kindness, honesty, respect, gratitude and so many more of the spiritual realities that make life worth living. We cannot place these realities in our hand like a coin, but they bring more happiness than gold, and they are infinitely more valuable. Here fabulous artwork is coupled with timeless affirmation. Where I to give a splendid present to anyone no matter how young or old, this would be it! I am grateful to Kim for her vision! Live in the light of this book and live a happier, healthier, longer and flourishing life. "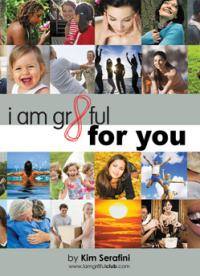 It's Good To Be Good Positive Prime Session
by Prof. Stephen G. Post
Claim this Session as a GIFT Now.
You can get a free Positive Prime account that gives you more options and allows you to earn credits for watching the Sessions. You can then redeem your credits to add more Sessions to your account.