Positive Priming
For Personal Use
Positive Prime has been scientifically proven to take only 3 minutes to create beneficial changes that last up to 8 hours.
Priming the mind is achieving a cognitive, positive state that improves performance, focus, health and happiness. When we are positively primed we feel better & do better.
Our membership platform offers you various scientifically-valid exercises, experiences, classes, tools & services in order to "positively prime" you & help you feel inspired, energised, better & brighter. This is a real home for managing change exceptionally well with amazing advice, guidance, wisdom and support.One of the pathways includes an experience we call a Session. Sessions are just one of our products that graciously facilitates an improvement in your brain-body state by presenting to a viewer a collection of empowering messages and images. These are carefully curated, organized, timed and are naturally engaging to watch.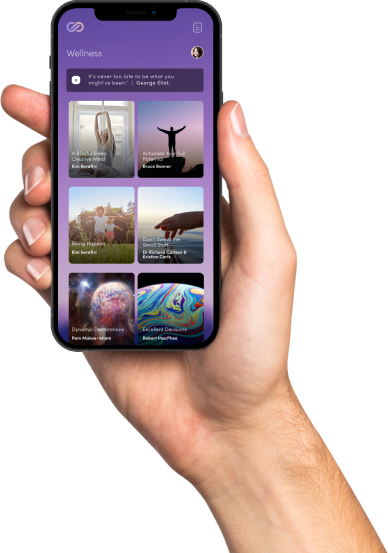 Neuroscientific performance & productivity enhancements
Improved mental health & wellbeing
Positive change management
Accelerated learning & development
Automatic accelerated change with greater ease and grace
Look at some of the amazing results Positive prime users around the world are enjoying right now: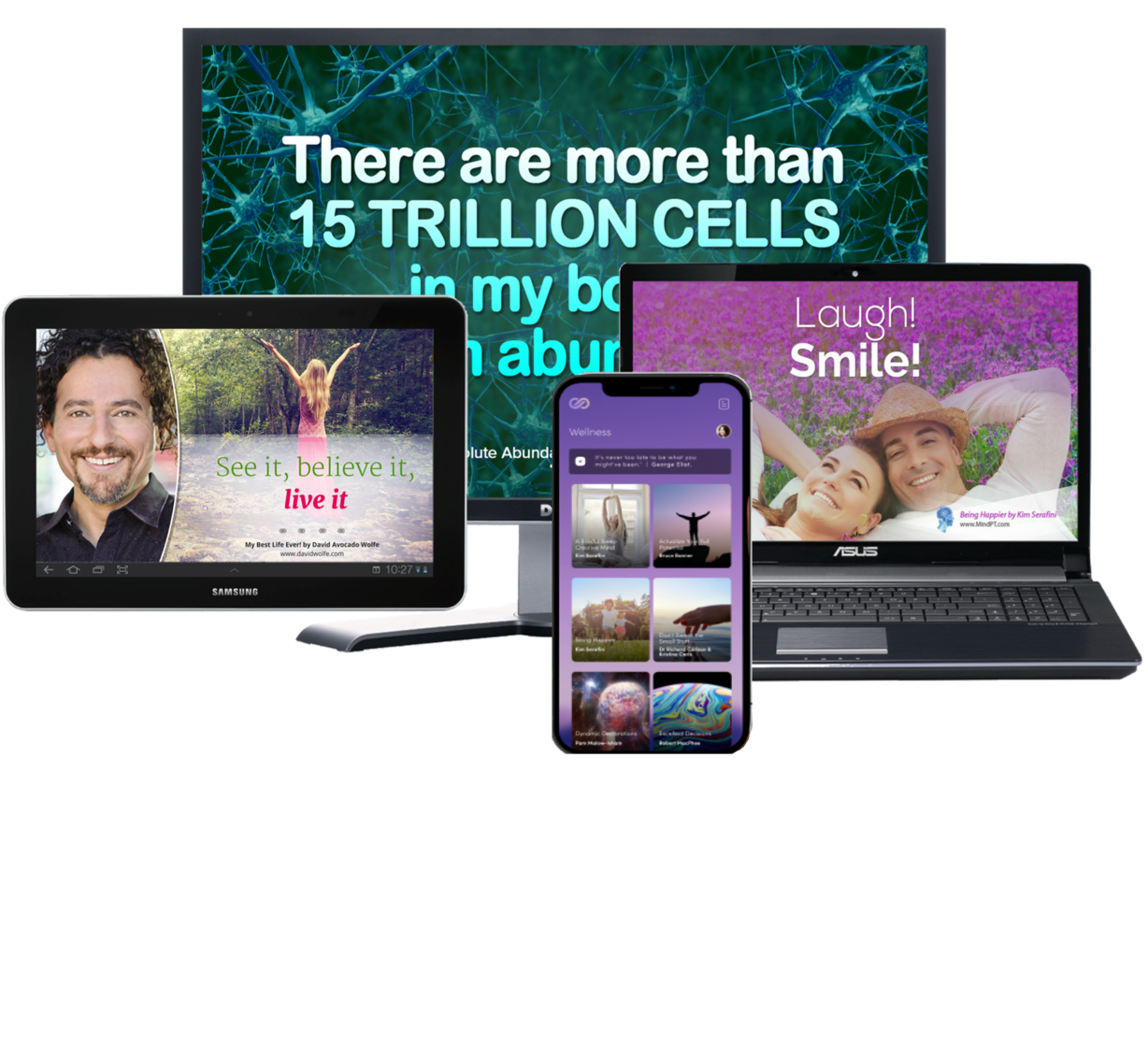 Are you ready for a Special JUMPSTART in your life?
We want to help you fast-track your success with a very special offer that will JUMPSTART everything for you starting TODAY!
A
Positive Prime 
"session" is a short audio-visual presentation – think of it as a vision board on steroids, created by great achievers and thinkers. 
Please watch the Positive Priming for Performance, Passion & Purpose Webinar to learn much more about Positive Prime from our founder and CEO, Kim Serafini
What Makes Positive Prime So Effective?
Each session is a revolutionary new way of integrating new ideas directly into your other-than-conscious mind – the source of your self-talk, outlook, choices and actions. Bypassing the conscious mind's conditioned filters means effective, positive change that automates success, wellness and happiness.
You'll dream big and ACHIEVE BIG.
You will FEEL the shift in your attitude, self-esteem, energy, confidence and motivation.
You will feel empowered to take ACTION
You will become ATTUNED to the guidance and resources that are all around you.
Hurry Up! Say YES to Success!!!
Each session is a revolutionary new way of integrating new ideas directly into your other-than-This is a GOLDEN OPPORTUNITY to FAST TRACK your success & happiness!

Create a powerful shift in your thinking without any effort

It's fast, easy, effective and convenient. Just press play!

Have fun while creating a winning mindset!
A transformational app designed for the busy on-the-go person
Take a look at our renowned Featured Experts
Enjoy High-Quality Content From Authors Such As:
"I LOVE Positive Prime – an app that brings positive psychology, technology and the science of the brain together!"
"Positive Prime sessions are fantastic tools to help deepen and actualize the mindset shifts you are striving for."
The gifts and talents we bring to the world are as varied and wonderful as each one of us.  So, my bespoke Positive Prime session, The Mosaic Effect Positive Prime, has specifically opened people up to looking at who they really are and embracing it more fully.  Priming my clients' minds around the unique way they make their difference in the world through work and in life has shown me that we can change how we think about ourselves.   We may just need some subconscious support with Positive Prime.  I love it and my clients do, too!
I can't put into words how excited I was to see the opportunity to have my VERY OWN Positive Priming App! As a Health & Wellness Consultant my number one focus is helping my clients create sustainable transformation in their life. This is a difficult task for many reasons. However, I know that Positive Prime sessions gives my clients that extra boost to quickly and effectively help them succeed in ways that they haven't been able to in the past.  Knowing the power of Positive Priming and to be able to have a leading edge tool with my own sessions and branding was an opportunity I couldn't afford to pass up.  I looked into creating an app for my business and quickly found out how incredibly prohibitive it was for me as a solopreneur! There is no way I was going to pass up the opportunity to "success-proof" this experience worth over $1M for next to nothing in comparison to going at it solo.
Look at some of what our members have shared with us – about the value we're providing…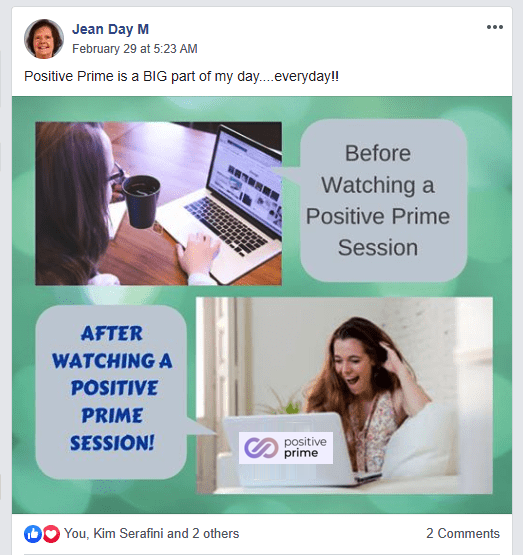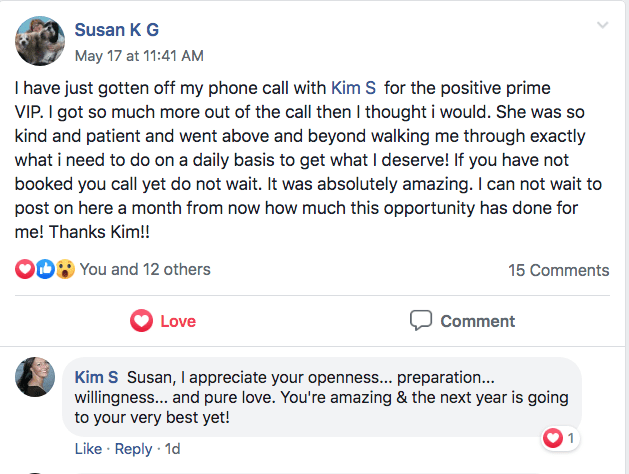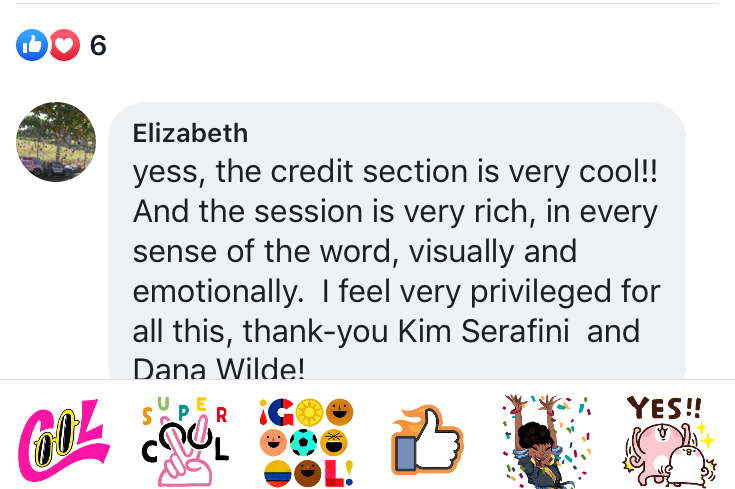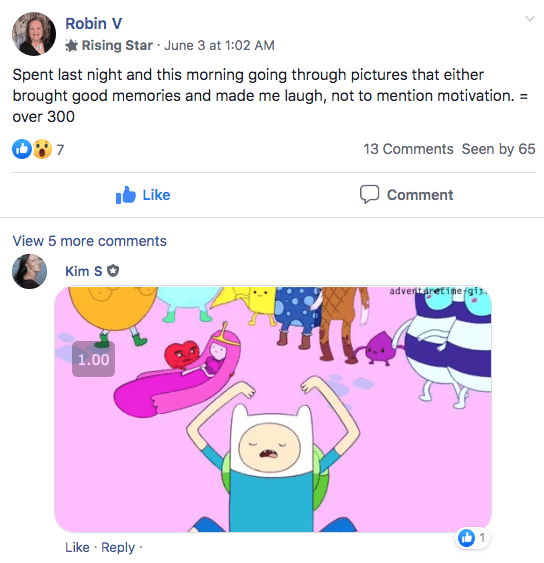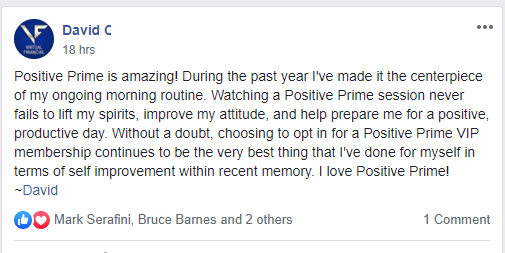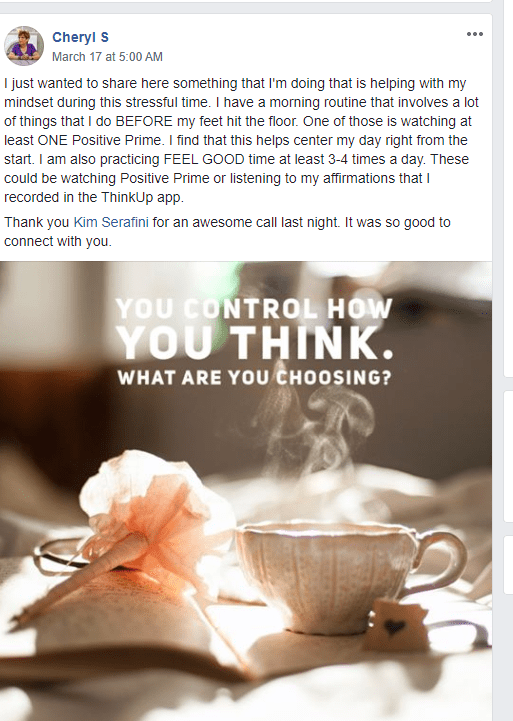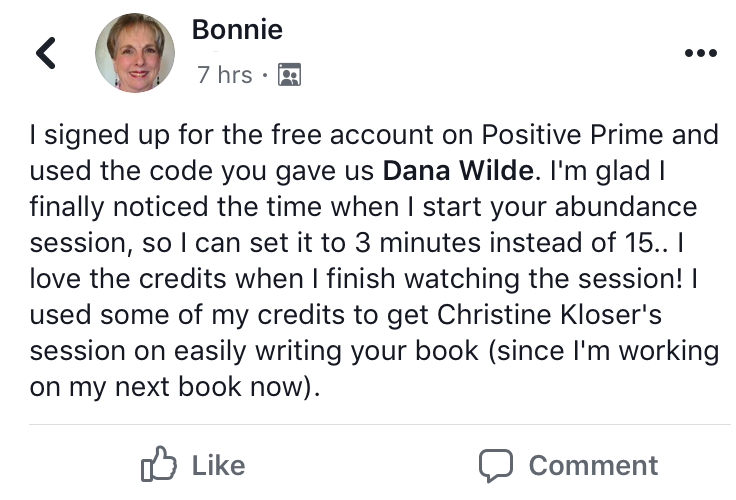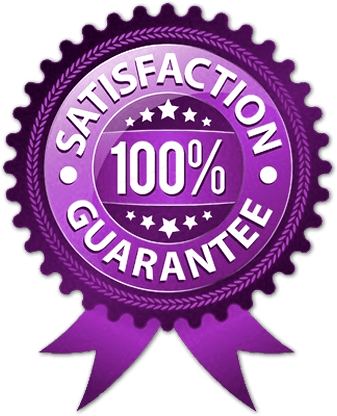 Kim's 100% Satisfaction Guarantee
We are committed to your happiness and success!
We are so confident that Positive Prime works that we're pleased to offer an unconditional 100% satisfaction guarantee! We invite you to use Positive Prime at no risk whatsoever. Engage fully in the process every day for at least 30 days to see how powerful this program can be. If you are not fully delighted with the experience, simply speak with Kim personally (via Skype online) at the end of the month and we will cheerfully refund your payment – every penny. Don't postpone your massive success by a year or more … sign up now to ensure you're in the right place, at the right time now.
I guarantee you'll be blown away with the results! We are committed to your happiness and success! We are so confident that Positive Prime works that we're pleased to offer an unconditional 100% satisfaction guarantee!
Experience MindBlowing Results In as Little as 3 Minutes a Day!
As little as 3 minutes a day watching a Positive Prime sessions results in 6-8 hours of more positive moods, attitudes and energy and teaches you to automatically think in terms of what can go right. This leads to naturally taking the kinds of actions aligned with your goals, for accelerated success!
The Best System for
 "Real Life Success & Mind-Powered Manifestation on Supercharge"
Sign up to our Signature program and get access to a  powerful collection of bite-sized e-lessons, online masterclasses, ebooks, and face-to-face meetings is the most celebrated, complete program ever shared