Your Own Positive Prime Player
Consistently attract repeat traffic to your website & provide extra value that continues to move the needle
 Display your incredible tailored Positive Prime Session on your own website. It will appear within the proprietary player & deliver an experience that adheres to the scientifically-proven formula that ensures Positive Priming* of your audience with the magic & meaning of your messages. The specific API technology enables the processes to "live within" your secure environment.
Your Audience Bonds & Sticks
Given your audience will return again & again to watch your Session dwell times should improve & SEO should increase! Harness this PR effect! Take advantage of this marketing upside.
Because your audience is being positively primed within your branding the feelings & intentions of your brand will help your audience to "feel positively" towards it, more naturally, organically & in an enduring way. This is extremely powerful.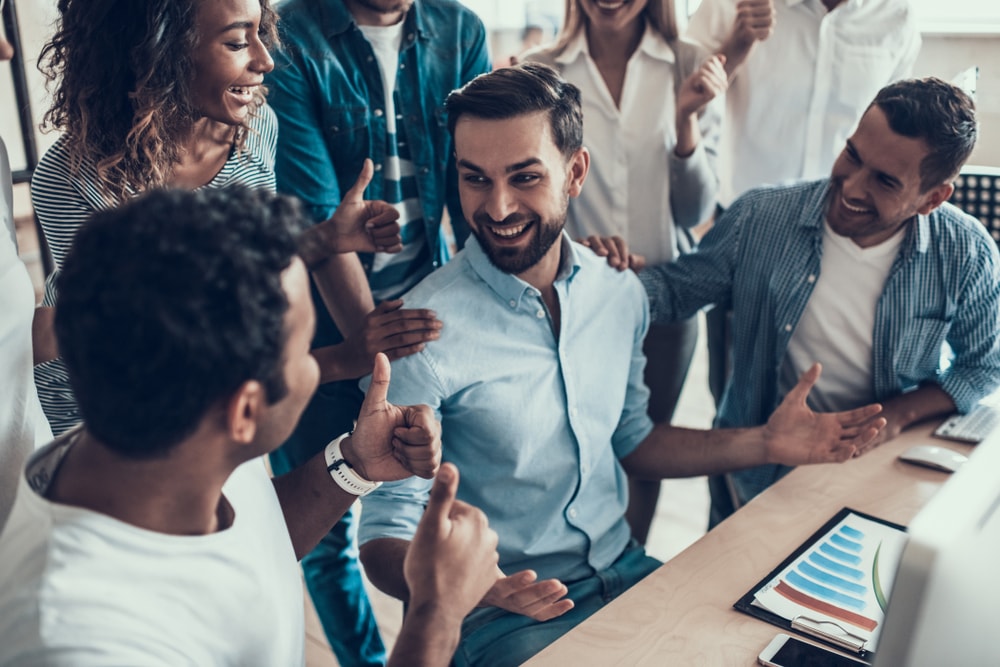 Check out the Positive Prime Professionals' web player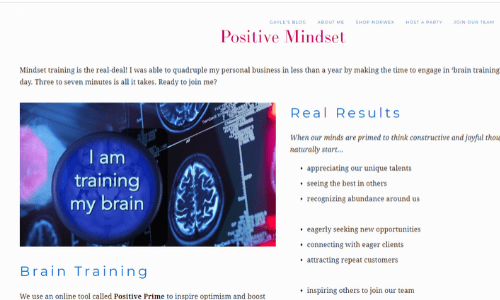 Gayle Rachford
Gayle believes that families should protect their health and wellness by using cleaning and personal care products that are free from untested, and unsafe, chemicals.
Gayle is also passionate about protecting the environment by minimizing our use of disposable plastic products, containers, and wrappers.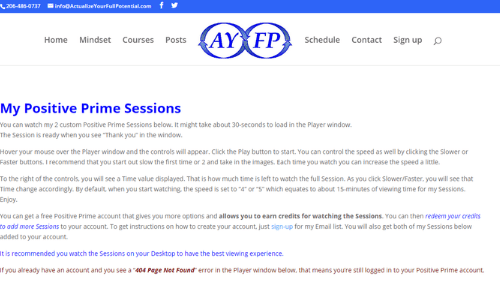 Bruce Barnes
Bruce is the CEO and founder of Barnes Unlimited with a tag line of "Actualize Your Full Potential" which has evolved into its own business. His mission statement for many years has been: "My mission in life is to be happy. To accomplish this, I will use talent and resources available to me to help myself and others to actualize their full potential."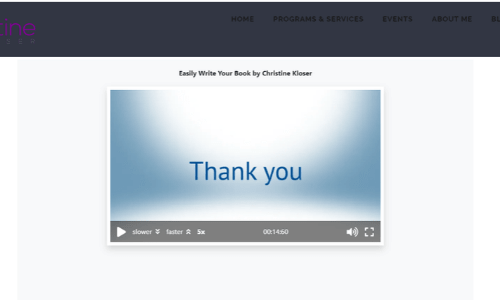 Christine Kloser
Christine Kloser is a Transformational Author Coach. Her expertise comes from working with nearly 80,000 aspiring authors in 127 countries, since 2004. She's globally recognized for her award-winning "Get Your Book Done" program, as well as her book, "The Transformation Quadrant: How to Blueprint Your Book in 15 Minutes or Less."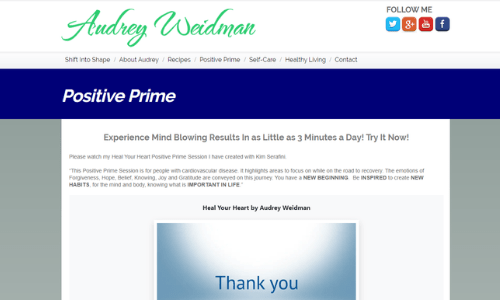 Audrey Weidman
Audrey became a Certified Stress Mastery educator with the American Institute of Stress. She is a healthy lifestyle advocate now working with women who have cardiovascular disease to create a balance of mind and body. This #1 killer of women in the Western World is largely preventable and it starts with mindse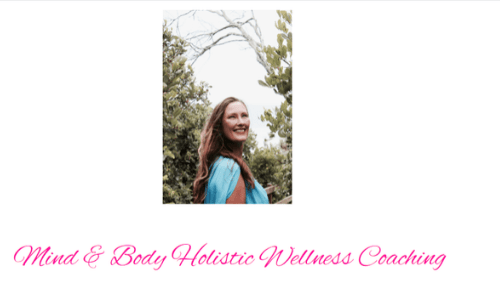 Melita Vlatko-Rulo
Melita's quest for knowledge to discover the infinite power we have within, led her to her passion for personal development over the last 25 years. Her passion is to transform, uplift and make a positive impact on the lives as many women as possible. Melita is the author of "Thrive as a Woman and Mother: Find Your Happy, Positive & Empowered Self".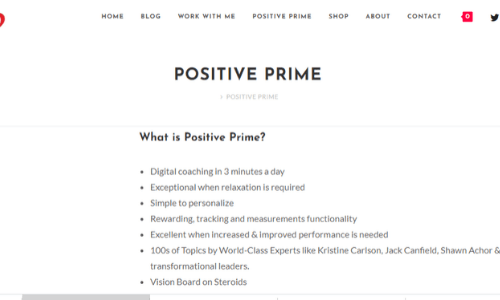 Melody Chada
Melody Chadamoyo is a personal coach and speaker who helps women discover their Feminine Elegance, a tender strength that harnesses grace and radiance, vulnerability and courage. Melody inspires women to pursue individual growth through her special training and personal experience, and empowers her clients to build rich personal and professional relationships
Lion Goodman
Lion Goodman is CEO of Luminary Leadership Institute, an accelerated initiatory program for leaders of businesses and organizations. He is the creator of Clear Your Beliefs, a methodology for transforming beliefs at the core of the psyche. He has taught this powerful healing method to hundreds of coaches, therapists and healers around the world. He is the developer of iClearIt, an iPhone/iPad app for embodied mindfulness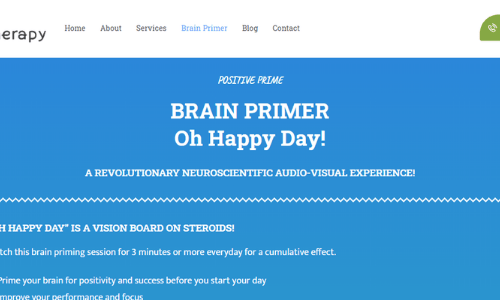 Heather David
Heather David is a certified Clinical Hypnotherapist and an Advanced Rapid Transformational Therapist. Hypnosis sessions with Heather are available in Newport Beach California, and online from anywhere in the world. By appointment only. 
Heather is also the creator of the "Oh Happy Day!" Positive Prime session, a revolutionary neuroscientific audio-visual experience.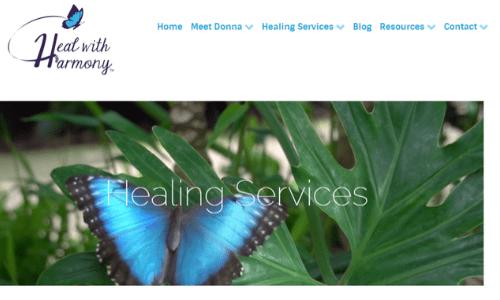 Donna Harmony Jones
Donna Harmony-Jones is known as a healer. In her nearly 4 decades in the healing arts she has been on a mission to nurture, inspire and educate. She began her career as a traditional Registered Nurse before her own personal transformation led her onto the path of becoming a Holistic Nurse and Healing Touch practitioner. Whether offering personal healing sessions or in her role as an advocate and holistic health educator, her passion and gift is holding the container in which healing takes place.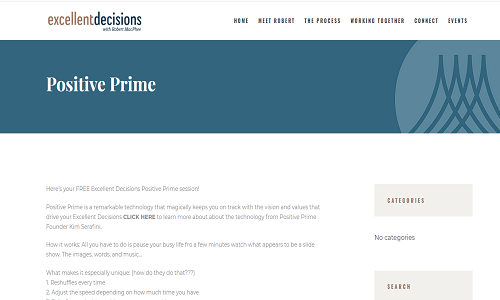 Robert MacPhee
Robert MacPhee is a speaker, author, coach and consultant who specializes in helping people make EXCELLENT DECISIONS. His leadership coaching and fun and highly interactive workshops engage people in new and different conversations, increasing their awareness and opening them up to entirely new possibilities.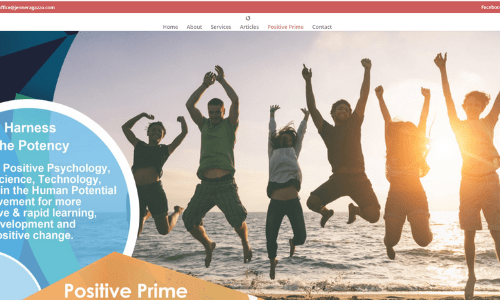 Jenne Ragazzo
Jenne Ragazzo is a certified Hypnotherapist and Integrative Kinesiologist. Her passion is to empower women to release negative emotions through art to enable relaxation, tap into forgotten creativity and achieve peace of mind with ease and joy She is the creator of "Creativity and Healing " a Positive Prime session using a revolutionary neuroscientific audio-visual experience.
Pattie Craumer
Pattie has nearly 30 years experience as a teacher, speaker, and coach, connecting with audiences and individuals locally and globally. Her experience ranges from helping entrepreneurs solve business challenges to guiding families to adopt healthy, toxin free lifestyles. She is certified as a life coach and Tapping into Wealth coach and has trained thousands of people in information gathering.
Want to get your own website player?
Contact us today and we will set up your code for you.