It's Good To Be Good by Kim Serafini and Prof. Stephen G. Post
Altruism, happiness, and health: The Hidden Gifts of Helping
Discover how to reduce Stress
Helping others lets you get outside of yourself and take a break from the stressors in your own life, and this behavior can also make you better equipped to handle stressful situations.
Learn how kindness prevents illness
Inflammation in the body is associated with all sorts of health problems such as diabetes, cancer, chronic pain, obesity, and migraines. According to a study of adults aged 57-85, "volunteering manifested the strongest association with lower levels of inflammation."
Find out how being kind makes you healthier
Kindness releases the hormone oxytocin. Oxytocin causes the release of a chemical called nitric oxide in blood vessels, which dilates (expands) the blood vessels. 
How to strenghten your heart
You're at a greater risk of heart disease if you don't have a strong network of family and friends. When you're kind to others, you develop strong, meaningful relationships and friendships.
October 7th, Wednesday
For U.S: 7:00pm EST | 4:00pm PST
for Australia: October 8th Thursday at
9:00am  Brisbane Time
We Become Happier, Healthier, Resilient, Creative, Hopeful and Successful
when we contribute to other peoples' lives.
I believe that there are people we meet in life who are so humble they would never know the full extent of their impact on others. Stephen is one of those people… I know, that his "contribution to mankind" would line up perfectly alongside Maya Angelou and yet he is not yet as well known. He should be. 
Please come and hear this lecture and spread the story!
>> You're Invited To Join Us! <<
Have you ever noticed that when you do something nice for someone else, it makes you feel better too? This isn't just something that happens randomly—it has to do with the pleasure centers in your brain.
Doing nice things for others boosts your serotonin, the neurotransmitter responsible for feelings of satisfaction and well-being. Like exercise, altruism also releases endorphins, a phenomenon known as a "helper's high."
On this masterclass, Prof. Stephen G. Post and Kim Serafini will discuss the science behind Altuism, happiness, and health. Kim will also demonstrate how Positive Prime can help you become much happier, healthier, resilient,  and successful!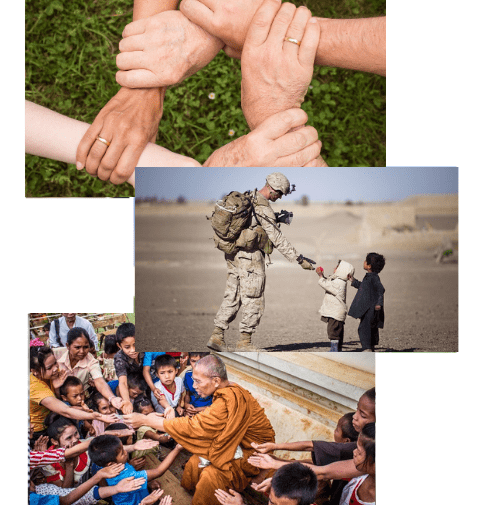 About Prof. Stephen G. Post
Stephen G. Post, PhD, is the bestselling author of Why Good Things Happen to Good People: How to Live a Longer, Happier, Healthier Life by the Simple Act of Giving (Random House, 2008).
The British Medical Journal designated his book, The Moral Challenge of Alzheimer Disease (Johns Hopkins University Press, 1995), a medical classic of the 20th century.
Post is among a handful of individuals awarded the Distinguished Service Award by the national Alzheimer's Association.
In 2001 he founded the Institute for Research on Unlimited Love, which researches and distributes knowledge on kindness, giving, and spirituality.
A frequent contributor to major magazines and newspapers including The Washington Post, The Wall Street Journal, and Time Magazine, Post has appeared on The Daily Show among other national television programs.
Post served as a co-chair of the United Nations Population Fund conference on spirituality and global transformation.
He is a Professor in the Department of Preventive Medicine at Stony Brook University, and the founder and director of the Stony Brook Center for Medical Humanities, Compassionate Care and Bioethics.
A leader in medicine, research and religion, Dr. Post's latest book is a meditation on the meaning of life and the importance of spirituality.
Visit him online at StephenGPost.com and UnlimitedLoveInstitute.org.
Editor's Desk: Rx It's Good To Be Good
With respect to photos that show "helping" – n this research paper by the extraordinary Prof. Stephen G. Post, you will find out why is imperative!
It's necessary for health reasons; it assists those suffering or battling with addiction, it's very valuable for enriching our relationships and on & on & on.
God and Love on Route 80: The Hidden Mystery of Human Connectedness
God and Love on Route 80 is the highly entertaining true story of a cross-country road trip and a spiritual journey that led one young man to the discovery that a powerful force carries us toward our destinies. Written by Professor Stephen G. Post. this book touches on the essential meaning of life and the messages we may all miss unless we begin paying close attention.
The story feels to me: wise, gentle, important, surprising and enjoyable… There are a few illuminating medical & scientific studies closely examined & explained within its pages…
If I could, I'd gift this book to EVERYONE, including you right now… because I'd wish for you a similar connection to the messages that I experienced…
In the meantime, please get this book, and enjoy reading it… and perhaps you too will want to pass it on & pay it forward.
Know that this book isn't really about "God" per se – There are beautiful & profound lessons… and is perfect for those who don't necessary "resonate" with GOD as such, and it's also perfect for those who do.
As I reflected whilst I was reading… my mind wandering… I had tears of joy, remembering, peacefulness…
It has fanned a flame & reignited commitments I've made with the healing I've been doing for decades as a therapist, author, teacher, coach & retreat leader.
See what Prof. Stephen G. Post says about Positive Prime
Forword by his Holiness the Dalai Lama for "God And Love On Route 80" by Dr. Stephen G. Post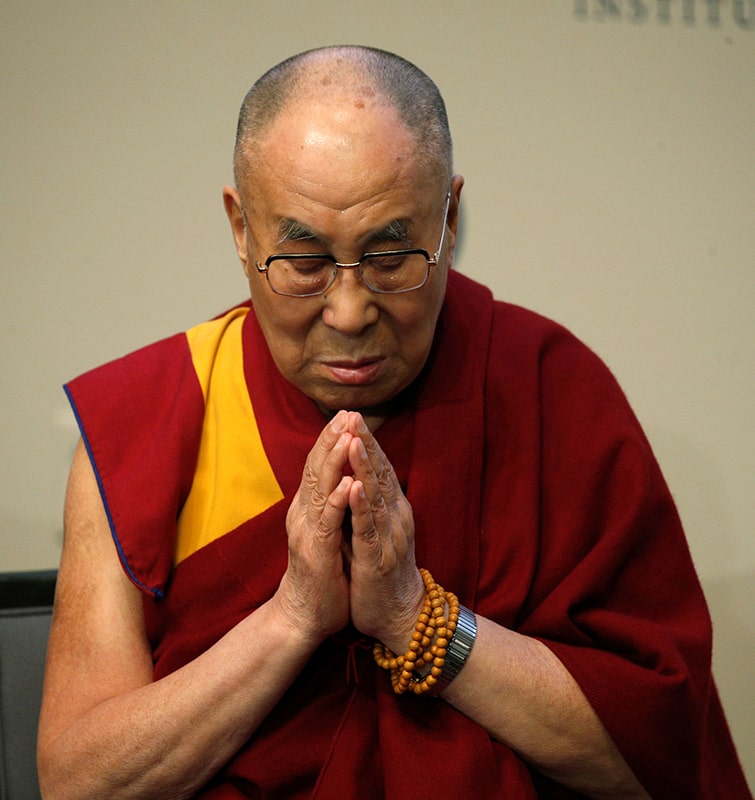 "An excessive focus on materialism and the neglect of spiritual values such as love, compassion, and generosity have, I believe, prevented us from realizing our potential as a human society. While technological and scientific advancements have contributed to a better quality of life for many, the lack of attention to our inner lives is reflected in the persistent and pervasive emotional troubles and the growing socio-economic and ideological divides at the root of so many of the problems affecting us today.
Various spiritual traditions and thinkers have, for millennia, recognized that an understanding of the nature and function of consciousness, and an appreciation of the interdependent nature of our world, are fundamental to human flourishing.
However, it is only in recent decades that modern science has begun to address these topics. It has been my privilege to explore these ideas with leading physicists, neuroscientists and other thinkers. It has been very encouraging to me to see the real possibility for a convergence of science and spirituality to benefit humanity.
As there is still much work to be done in this area, I'm pleased to see that the noted author Dr. Stephen Post is addressing themes such as consciousness and interconnectedness in his new book, God and Love on Rt 80. It is my hope that this book will contributed to the flourishing of humanity."
Tremendous opportunities?
Make an enduring & positive impact?
A laptop lifestyle that gives you location independence?
Breaking-News endorsements or sponsorship deals
Find out about how you can leverage positive psychology and neuroscience and position yourself at the frontier of this new wave in our industry.
 PLUS… you will learn about health, happiness and resiliency benefits of volunteering.
PLUS… you will discover the new technology that has been Oprah approved!
Get Ready To Achieve Your Goals!
→  Improve your effectiveness & efficiency
→  Improve your decision-making
→  Improve your resourcefulness
→  Improve your ability to calm, centred & balanced
→  Improve your positivity so that you're generally more optimistic
→  Improve your innate confidence especially if you're introverted
→  Improve your willingness to stand up for yourself
→  Improve your creativity, strengths, gifts & talents
→  Improve your bottom line, and indeed your bank balance
If you want all of the above, and also: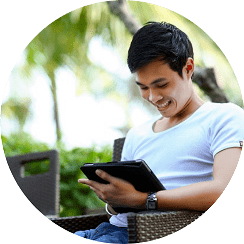 Surprise yourself with making positive changes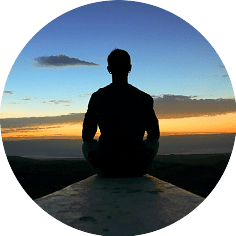 Feel more empowered & enlightened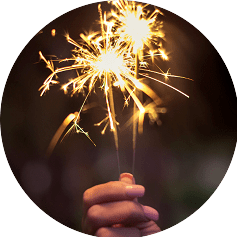 Feel free to celebrate yourself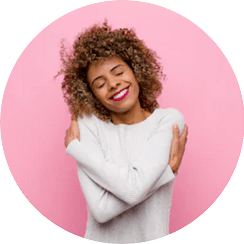 Embrace self-love in a healthy way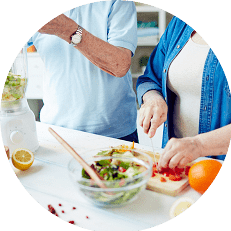 If you want to enrich your plans for 2020 and beyond…
Join this training so you can guarantee yourself almost anything you desire!
Prime your mind to improve your focus, health, happiness, and performance. Accelerate your vision and goals in just 3 minutes a day

Dramatically shift your negative thinking and feelings in minutes, (not days or weeks)
Attain a level of happiness and inner peace you might not have thought was possible
Establish a "Purposeful Vision & Auto-Pilot Programming" that is SOOOOOO amazing that it BINDS you to lots of tiny, daily, intentional actions that miraculously move you in the right directions, for the right reasons, taking the right actions and feeling really "right about it"... because of your values, ethics & morals…
I promise you there'll be "lessons" that will astound you… You'll be delighted you're ON!
Remember, to achieve your dreams, you'll have to take actual steps towards them in the form of classes, practices, lifestyle changes, etc. But if you visualize success along the way, it can definitely help you get there.
"It's Good To Be Good" masterclass by
Kim Serafini and Prof. Stephen G. Post
Kim Serafini is a CEO, health & edu-tech company founder, much-loved executive coach & business advisor, international entrepreneur, inventor of Lithos Therapy, bestselling author, world-class keynote speaker, angel investor, Principal Positive Prime Consultant, and most importantly the creator of Positive Prime. She is also the owner of Serafini Mind Spa – an exclusive retreat on Australia's Sunshine Coast in the state of Queensland.
Kim is intensely curious, loves learning and is driven to help us all harness the innate potency of our minds. She has researched, studied & investigated how our perceptions, experiences, knowledge and brain function influences our thoughts, behaviors, habits, and results. Given how instrumental our minds are, she is even more focused on how to influence our mind (this marvelous, magnificent & now-not-so-mysterious aspect of ourselves) given the advances and understanding from the field of neuroscience.
 ​Approachable, distinctly insightful, warm and willing to serve, Kim is available for a simple coaching session, advisory & consulting work as one of the world's leaders in the Science of Positive Priming, keynote addresses, training workshops, participating in research and forums with other thought leaders, self-help gurus, and international health or edu-tech company founders.
Kim has lived and worked in over 5 regions of the world including the UK, Europe, USA, Australia & Asia. She has enthusiastically visited 22 countries and many U.S. states. She LOVES traveling, exploring new cultures and ideas while affectionately sharing her philosophy of positivity… living up to her title of The Queen of Gratitude.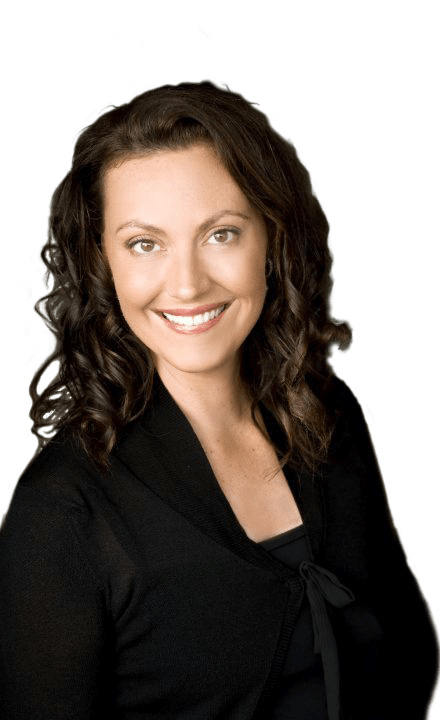 WHAT PEOPLE SAY ABOUT
WORKING WITH KIM:
"I am so happy I made the decision to work with Kim. I look forward to our weekly coaching sessions. Our last session together was amazing.  I felt surrounded by love and appreciation, in a way that I've never felt before.  "I am so happy I made the decision to work with Kim. I look forward to our weekly coaching sessions. Our last session together was amazing.  I felt surrounded by love and appreciation, in a way that I've never felt before.
Kim listens to me and is able to see the brilliance within me, that I sometimes overlook.  She gives me clear guidance to help me expand, move beyond old limitations, and out of my comfort zone.  This is exactly what I needed! Thank you Kim!"
"Kim has such a warm, welcoming, and generous heart that loves to help others succeed. Being a coach, I know the value of coaching, and I appreciate her authenticity and wisdom. She is very intuitive and has challenged me with great questions and"Kim has such a warm, welcoming, and generous heart that loves to help others succeed. Being a coach, I know the value of coaching, and I appreciate her authenticity and wisdom. She is very intuitive and has challenged me with great questions and
suggestions. I have launched my speaking career after her coaching and am working on new products. I am very thankful for this phenomenal opportunity to be working with Kim Serafini. It has benefited me tremendously."
"My name is Dr. Aimee Sanchez. I have worked with Kim as my coach for the last 2 months. She is amazing and has a huge heart. She has mentored me in a way that has changed my life. Although I am a successful professional and best selling author I struggled with limiting beliefs that have held me back. With Kim's advice, healing exercises, and Positive Prime Sessions I have been able to move forward boldly."
"I have known Kim for over 4 years. I find her a very loving and supportive lady who has an abundance of talents and skills."I have known Kim for over 4 years. I find her a very loving and supportive lady who has an abundance of talents and skills.
She can help you move mountains. Very willing to share her knowledge, wisdom and good old common sense, she lifts your spirit. Kim has a highly intuitive guidance system that she tunes into and her inner knowing is shared generously. I love being in her energy for she makes you feel wonderful. Whether it is in person or online, or via the telephone. I highly recommended
anyone who wants change in their life to contact Kim for that help. She can and she will. "
"I started working with Kim Serafini earlier this year and have found it to be very powerful, meaningful and empowering. A real journey tapping into my own understanding and grasp of source energy and the limitless possibility that provides. She has given me guidance, tools and perspective on how to realize my full potential in a way that I find very natural, enjoyable and satisfying. It makes perfect sense to me and I've started to feel very acutely aware that I'm just getting started with Kim's compassionate and insightful guidance. I'm really looking forward to my new adventures in life's journey for personal fulfillment and especially to realize my highest potential creatively and professionally; and if I may… greatness."
"At first I thought of Kim as a self-help guru. The more due diligence I did, the more it became manifest she is a deep, multi-faceted healer and businesswoman whose fascination for learning and growth have taken her across many"At first I thought of Kim as a self-help guru. The more due diligence I did, the more it became manifest she is a deep, multi-faceted healer and businesswoman whose fascination for learning and growth have taken her across many
intellectual, spiritual and geographical boundaries. One of her endeavors, Mind PT, has captured the essence of neuro plasticity and brain entrainment and created a truly viable
method of changing limiting beliefs.  In getting unstuck from a series of negative life-altering events, I feel so very fortunate to have her guidance and empathic abilities as I find my path
back to my true potential. I am profoundly grateful to have her in my life and look forward to working with her… "
This intimate class could be a once-in-a-lifetime chance for you!
It's Good To Be Good exclusive masterclass
with Kim Serafini and Prof. Stephen G. Post
PLEASE register, even if you may not be with us LIVE, so that you can receive the recording of this special event 
LIVE A LONGER, HEALTHIER, HAPPIER LIFE BY THE SIMPLE ACT OF GIVING
Discover how to actually lower stress by releasing feel-good chemicals in the body such as endorphins and dopamine.
From volunteering to listening, loyalty to forgiveness, celebration to standing up for what you believe in, you can create a personalized plan for a more generous life, finding the style of giving that suits you best.
Dr. Stephen G. Post, is considered the "go to" guy with his uplifting message and he brings a new level of insight into the ways in which we benefit as givers and a whole lot of practical advice about shifting cultural systems in schools, healthcare, businesses and communities in a positive direction.
 He was described by Martin E.P. Seligman in his book Flourish as one of "the stars of positive psychology."
6 years ago, Stephen wrote a beautiful endorsement to my best-selling book: i am gr8ful for you, that means so much to me… and I am confident that the influence he will have on YOUR life will be PROFOUND.
" Kim Serafini has created an astonishing book of inspiration. Anyone, anywhere, and anytime can pick up this beautiful book and be affirmed as well as confirmed in their efforts to relate to others in the practice of kindness, honesty, respect, gratitude and so many more of the spiritual realities that make life worth living. We cannot place these realities in our hand like a coin, but they bring more happiness than gold, and they are infinitely more valuable. Here fabulous artwork is coupled with timeless affirmation. Where I to give a splendid present to anyone no matter how young or old, this would be it! I am grateful to Kim for her vision! Live in the light of this book and live a happier, healthier, longer and flourishing life. "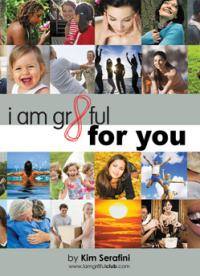 Positive Prime is a Fresh New Approach to Personal Change
After years of applying cutting-edge technology to the most compelling findings in neuroscience and positive psychology, Positive Prime is proud to offer you the solution to the challenge of personal change, a transformational app designed for the busy on-the-go person! Create a powerful shift in your thinking without any effort! Positive Prime does the work for you!
It's fast, easy, effective and convenient.

Just press play!

Have fun while creating a winning mindset!
Neuroscientific performance & productivity enhancements
Improved mental health & wellbeing
Positive change management
Accelerated learning & development
A Positive Prime "session" is a short audio-visual presentation
Think of it as a powerful coaching session, combined with a vision board on steroids, created by great achievers and thinkers to uplift you in the moment, and also to accelerate your learning, growth, changes & goal achievement on an ongoing basis. See Positive Prime in action below!
Wait for the player to load.
Click player to unhide menu
Press the Play icon
Hide the menu by moving your cursor or tapping your finger outside the player window.
Enjoy!!! 

Join this  fast, fun & fabulous masterclass!
What you'll take away will feel like you're the winner!
Surprise yourself and show up to this training! It's going to be WOW!