Dear PositivePrimers,
As you may or may not know… we have a Special Session called "Loving Our Beautiful Community" – that's just for sending "best wishes" / prayers / Divine healing & love… our pure intentions… It's like a circle that brings to life the Law of Reciprocity… It's for our collective benefit & for each of us to participate in & contribute to…
We've heard of MIRACLES occuring… 
We ALL need extra miracles… ALL OF US.  
What does mean? 
If you are a Subscriber & have upgraded your Account you may already be WITHIN this Session (see if you are by watching it)…
~~~~~~~ if not, please email Mayumi your photo & we'll ADD YOU IN.
We ask that everyone watches this particular Session at least once a week.. if not more often.. and "intentionally sends / shares their gorgeous soul-energy with others… wishing them well…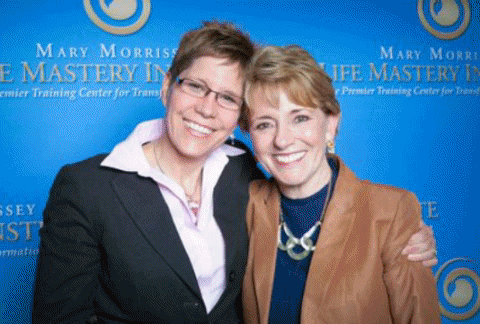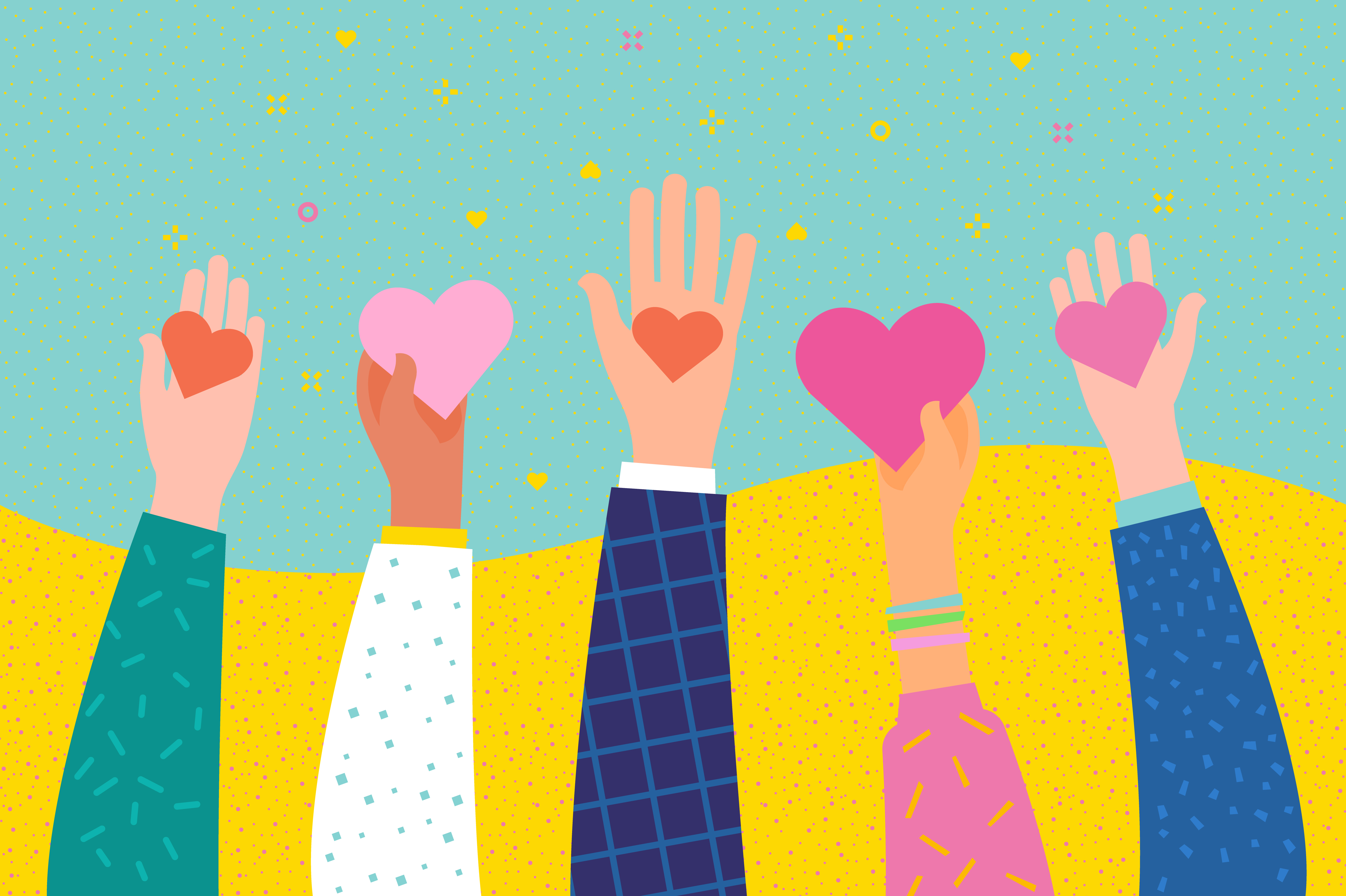 WE EACH MAKE A POSITIVE DIFFERENCE.
It you want to receive blessings & healing from other powerful & fabulous people in our community then simply "engage" 😉
As I watch, I say… in my mind… as if I'm speaking in a kind & gentle way to everyone I SEE flow past:
"Thank you Thank you Thank you…
I appreciate & understand we all have goals that are significant & meaningful to us… and I'd like a little magic to be a part of achieving whatever our heart commits to !!
I hope & wish that all of our wishes & desires are fulfilled…
I expected great miracles & magnificent blessings for each of us & everyone we influence & impact.
I'm sharing my love with you for healing & to inspire you…
If there are signs & symbols we need to pay attention to, allow us to see what we need to see & hear what we need to hear. Please guide us & help us to do what we need to do.
Thank you Thank you Thank you"
Or something like that… it becomes a "chant' as I repeat it over & over & over…
Early this year when we first launched this "inclusion" as a part of the Subscribers' benefits & bonus gifts… we did a lot of "explaining" how & why"… but suffice to say, as a summary:
I was stimulated to "do this" – and "offer this" & request this of everyone here because I'm a member of a private FG group for Light-workers… Not that I identify myself as one "all of the time" – but some of the times…
This is an "example"




So, let's make it a ritual for OUR WONDERFUL GROUP OF LIKE-MINDED & SPIRITED PEOPLE HERE…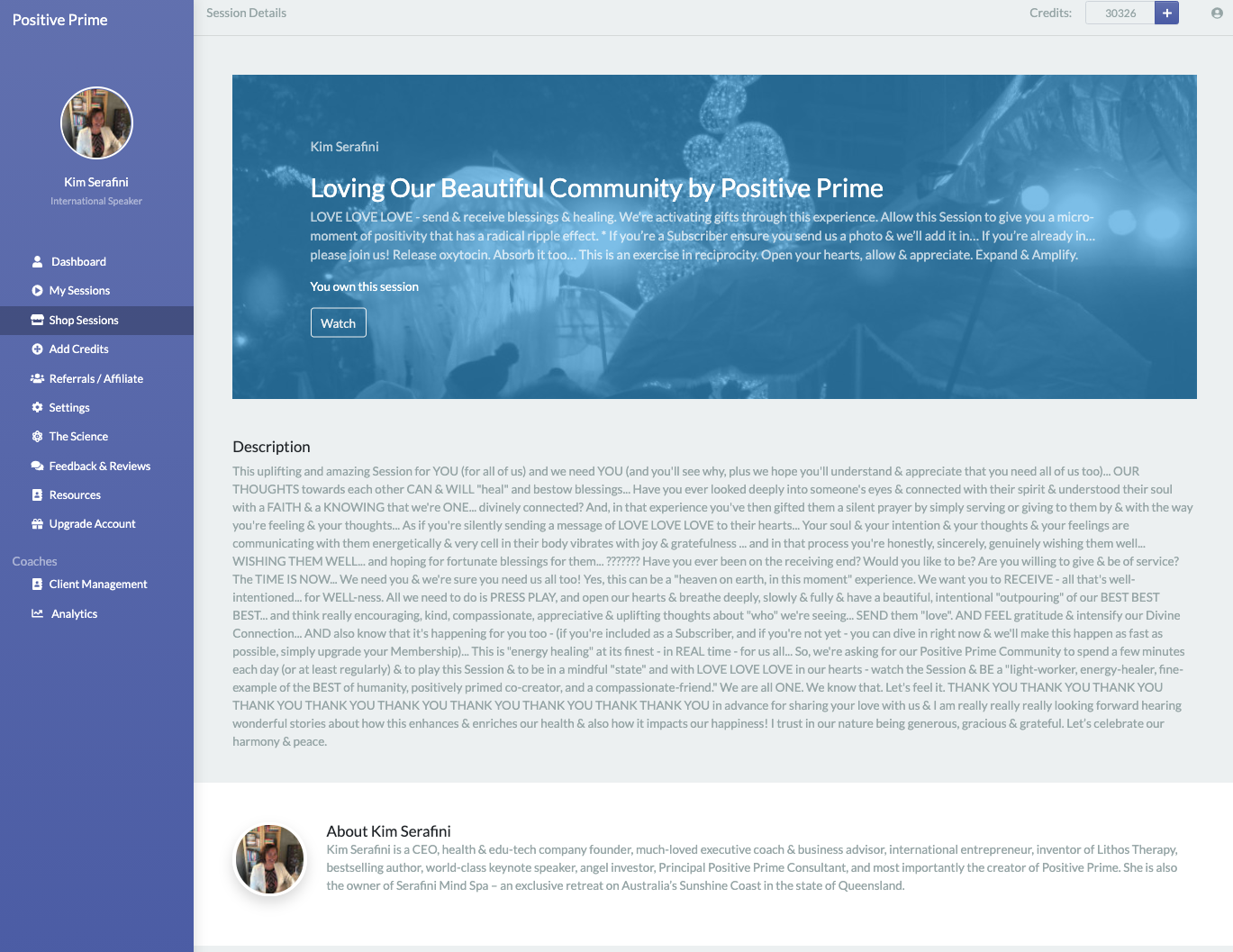 STEP 1
Log-In
In the Watch Area, Choose "Loving Our Beautiful Community"
If you don't already own it – then add it to your library…
In the Law of Reciprocity… as YOU "transmit" your intentional best wishes to everyone you SEE within… know that when others are watching they are doing so for YOU TOO….
Let's all do this – at least once or twice a week 😉
Make sure you "say" your prayer as you're viewing…
In advance, when you're participating, know that I am deeply grateful !!
Kim Serafini
CEO and Founder of
Positive Prime support@positiveprime.com
P.S: If you're not yet a Subscriber & you'll like for our Community to send you blessings & healing energy… please simply Upgrade Your Account today & then upon confirmation send me an email (insert email address) with an attached photo.