Dear PositivePrimers,
Dear Fellow Healthy Positive Primers, yes, that's my new way of "feeling" about us all!
Yesterday I showed you this list of "strengths" – I thought I'd share it as inspiration!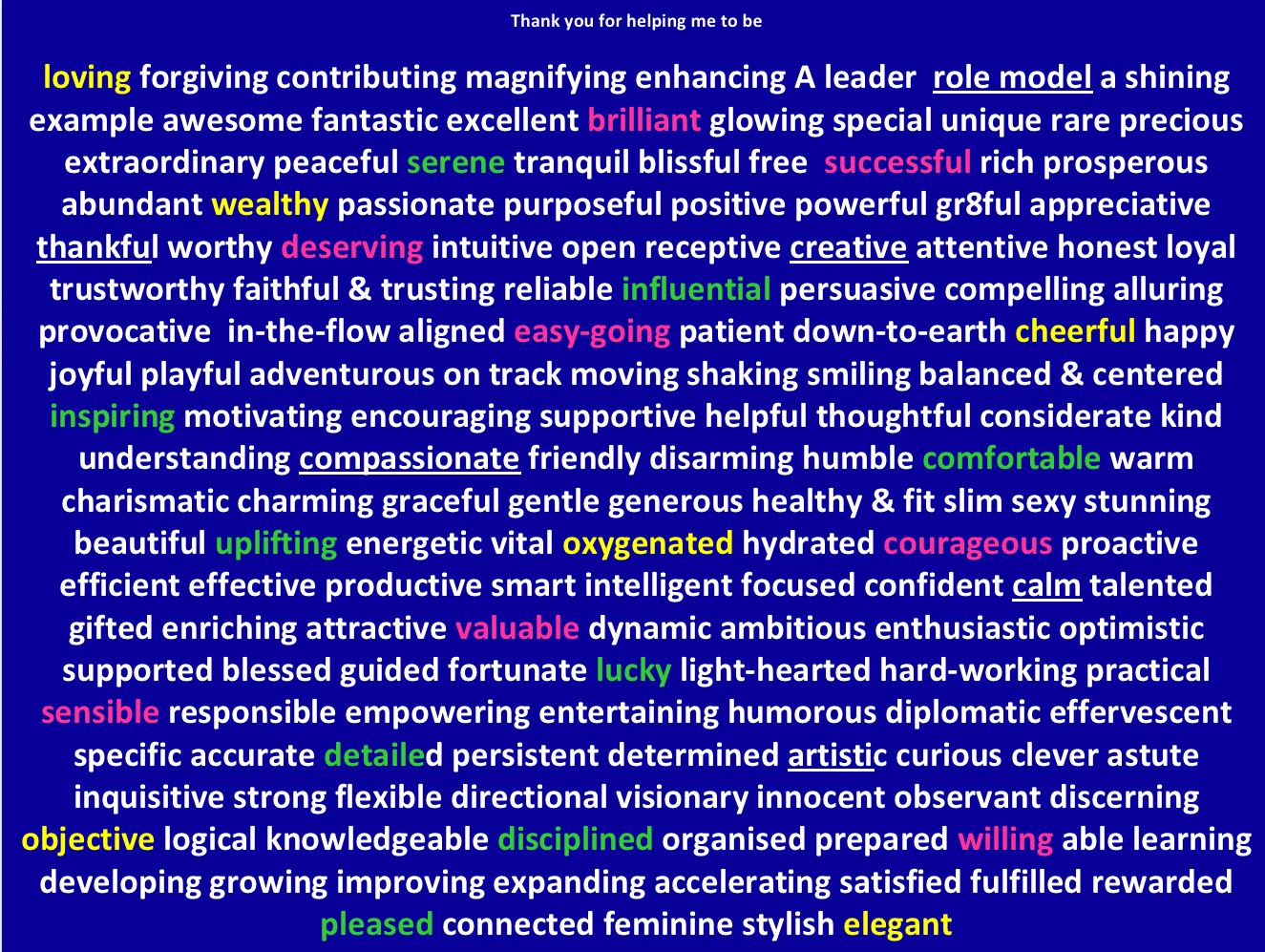 If you have NOT YET "signed-in" to PositivePrime… Please reach out to us – as we'd more than happy to help!
You can email me:
email: kim@positiveprime.com
Or you can email my assistant: mayumi@positiveprime.com.
Kim Serafini
CEO and Founder of
Positive Prime support@positiveprime.com