Hi Positive Influencer,
I want to share a story with you… that should "shock you" out of your "daze" right now & hopefully compel you to proactive "next small steps".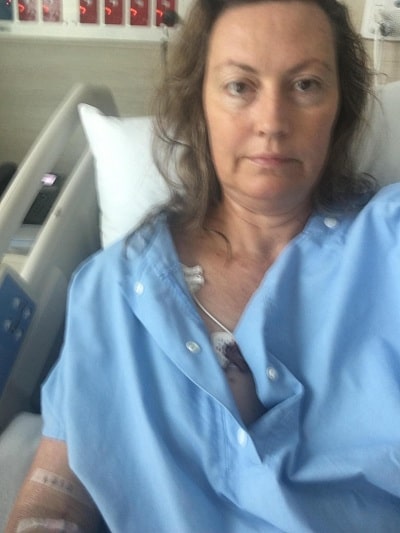 This is how I feel – a little blurry…
***Public Service Announcement*** seriously.
BE careful, alert & pay attention as you're driving…
There are others — (like me) who are fit, healthy & happy & have no warning… who could be totally Unconscious behind the wheel about to cross in front of you (very narrowly missing a head-on collision) and then smashing into trees on the side of the road. YES. For Real.
So, don't avert your eyes for a second or get distracted whilst you're driving… especially if you know an amazing, experienced, accomplished driver!
Naturally – I can't believe this story involves "me" – and I wish it didn't !!
So, if you're queasy or this triggers you don't read on.
Whilst behind the wheel, I "fainted"… I didn't know I was going to… I didn't know I had. I was in the car, on my own, at the time…
I've had a serious, traumatic motor vehicle accident.
I'm outrageously, astonishingly, incredibly LUCKY. Truly blessed… Honestly! In the grand scheme of things I'm only slightly "hurt"… but much more in shock about "what might have been – and it freaks me out."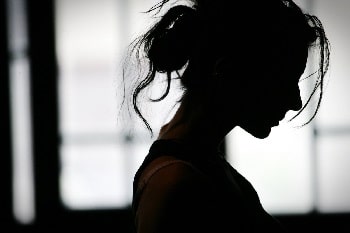 To my knowledge & in my awareness… I am not "sick" – no disease, illnesses, viruses etc – there isn't an "obvious reason" as to why !!
I am enthusiastic about the future.
It happened on Sunday. I was relaxed. I'd had a lovely afternoon on the gorgeous Noosa River and met up with my parents & some of their friends.
Miraculously, Cameron was following me in his car… we were on our way home.
He witnessed the whole event unfolding – as if in slow motion & was first on the scene. HE SAVED ME!
What he saw will have scarred him… but thank goodness he didn't watch me plough into the other car coming in my direction!
The Police came to the Emergency dept at the Noosa Hospital – Blood Alcohol 0.
The paramedics who transferred me to Sunshine Coast University Hospital were beautiful human beings…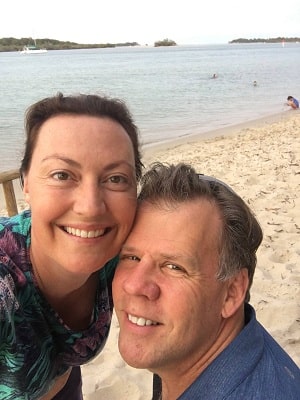 Here's the incredible facts:
In a 1000 ways… for a billions reasons… I'm very fortunate & so are my loved ones.
Moment before, I felt a little bit nauseous… I didn't realise it was going to lead me to faint… It was SO FAST.
The circumstances were absolutely astounding !! I was travelling on a QUIET Sunday night at 7pm – not much traffic, which is very fortunate… I must have slumped and I'm assuming my foot came off the accelerator because i was travelling slowly at 30km/hr – BLESSED to be "gently gliding"…
Of all of all the places I could have run into trees – my angels chose THE SAFEST place !!! Wait till you're here one day & you see the 1000s of other options that would have been much more devastating…
I'm ok… no spinal or organ damage.
Yes, I'm v. sore… Obviously I wish I had fainted in a safe & comfy place at home some 15 mins later… that would have spared me the pain & confusion now! It would have been much more convenient !!
Now, I'm going to learn Patience in a whole new way… Now, I'm revisiting "forgiveness"… for myself…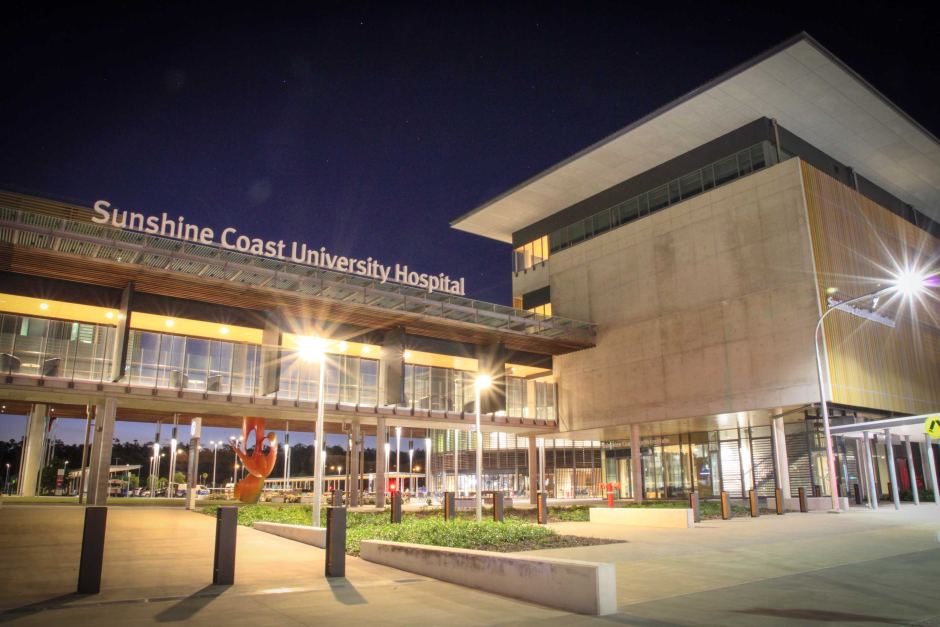 2 days… in the Cardiac ward at the Sunshine Coast University Hospital… and EVERYONE was sooooo lovely, kind, gentle, respectful & encouraging…
The medical experts tell me that I certainly didn't have a seizure… so it's "not my brain"…
I'm home! I've been the doctor… There'll be more testing & further procedures… but I'm HEALING. LOVE LOVE LOVE everyone & show them MORE…
So, I'll just ask – "pray or talk to the Universe & ask that I heal quickly & the underlying causes are miraculously solved fast"…
I don't have any history of "fainting" except during my miscarriages…
I didn't have a fever or gastrointestinal virus.
The ultrasound/ECHO shows a STRONG heart!
Sooooo ?!?!?!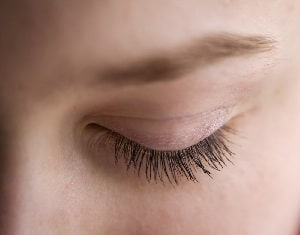 I'm being forced to close my eyes for most of the day and meditate!
To have not died in this instance is a magnificent understanding!
I'm going to write more – when I can…
Given that I pray, meditate & do Positive Prime every day as a "gratitude exercise" as well as a 'visioning & healing exercise" – I believe it contributes to my "luck".
Concussion is getting the better of me at the moment…
The "way" and "where" and the truth of "how" the accident unfolded and ended up —- MUST mean that whilst I was Unconscious my angels gently took over & GUIDED me to THE safest place to crash – it's freakn unbelievable when the site & car is examined… 

Pray every day (whatever that means for you and in a way that has meaning for you particularly)

Ask for angels to look after you & your loved ones every day – I've done that a couple of times a day for years!

Remember you are an earth angel – really – and you have the power…you can "be there on your own side for yourself"…

Be super grateful *all of the time* – and be a good person… and you WILL be saved from whatever could be deemed "horrific".

TRUST – I mean, absolutely have faith and *KNOW* that you are being guided by unseen forces to what IS in your best interests… for your highest good…
When you have NO CONTROL and you're literally Unconscious – there will be grace.
So – let go – (I try to have way tooo tight a grip on life & worry so much about everything whilst I pretend to be calm on the outside)
Surrender *properly* – and allow.
We're not alone! If only we could really remember that and believe it and be confident about that – without being bashed up and going through a traumatic accident!! I had been advised of that very message (I'm not alone and don't have to do it all alone) earlier in the day by a dear friend – and i guess I get to do "the internalizing".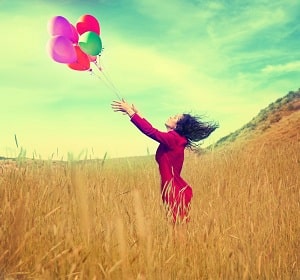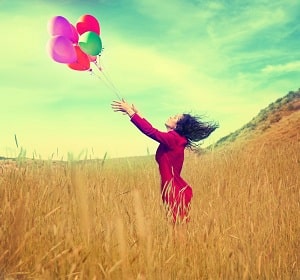 I have received a few wonderful messages (very few people know at this point)… And they have uplifted me… I have also received some flowers & chocolates deliverd… by thoughtful, kind, caring, loving, considerate friends…
My parents are certainly relieved! My brother & his family are also very supportive…
Cameron is doing his best!
So…. there's also a huge "piece" on responsibility! We must all be more responsible, accepting it and thinking through the responsibilities BEFORE saying yes to anyone or anything – without being "frozen" by paralysis by analysis! It's an insight i have now about life in general… Just as we have to be totally "game for being out of the box; beyond our comfort zones" because that's where the magic is – for me: I have to be totally up for being responsible for EVERYTHING because that's where the breakthroughs are…
My Exec Assist – who effectively manages the business has been marvellous.. She runs everything so efficiently & diplomatically… and it gives me a sense of peace… The wonderful reality is the "business" doesn't actually really need me for a couple of weeks so I have the luxury of "healing". I'm so thankful to her & the others on our team…
So, wherever possible cultivate the magnificence of a #2 who's in symbiotic coherence… do the delegating… do the nurturing… do the inspiring & educating… It may take a couple of years for perfect balance, but it's totally worth it!

If only I could stress more emphatically how imperative it is for your "personalise" your Sessions… and transform them into "healing sessions". Now. Without delay… Absolutely, as a priority… You "never" know how much more you'll need that!
All-in-One… "accelerated learning PLUS vision board PLUS gratitude journal PLUS healing experience".
When you "care" about the quality of the alkaline water, organic foods, therapeutic essential oils, green drink and in particular their efficacy – I'm sure you respect PositivePrime. We too have THE BEST IN THE WORLD "quality & efficacy". It's the real deal… it's neuroscientifically sound.. It's potent from a positive psychology perspective. I'm proud of the research we've done thus far that proves it actually "does work"… AND we have 10s of thousands of members who'll attest to it's pure effectiveness. It works.
It works better when it's personalised.
There's are many reasons why our unique, powerful formula actually works well & properly – and that would take a day's workshop… to go through ALL of what's presented in our "Science Area"…
(you can visit our website & be enthralled… I LOVE learning & there's so much juicy material there that will "shake you up" and make you reflect & change your behaviours!)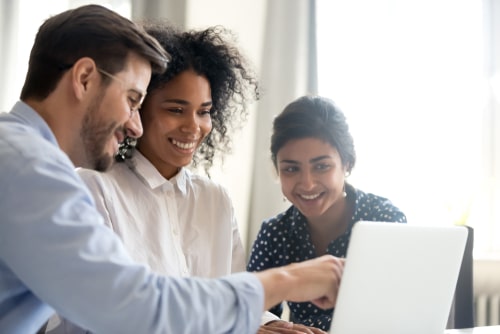 The implication is this:
I AM watching PositivePrime Sessions NOW because I UNDERSTAND the "science" – I KNOW that they're healing… SO – given what I've just been through in hospital – it's in my best interests to view Sessions — as much as is possible even though I've got concussion…
AND every time I see a photo of a loved one – it "stimulates" my brain & body in HEALING… in purifying, in clensing, in repairing…
AND every time I see my "personal photos" of MY ideal, dream future & the places I want to go & the experiences I want to have it reinforces my commitment to healing NOW quickly – so that I can be back on track 🙂
I'm so glad I had gone to the "trouble" to upload HUNDREDS of photos BEFORE the accident – There are the highlights of my life to see flow past my eyes & remind "WHAT" is fundamentally important, significant & meaningful to me…
Now, I'm blessed – I can simply press play… and in my current condition… being able to SIMPLY "press play" – is of profound implication!
During the past couple of days I've also "listened" to various Dr Bruce Lipton videos & also "Esther Hicks" videos… and TED talks like this:
ps: Look below for the instructions to Upgrade to Premium Membership & then "Edit" your Sessions. If you want us to HELP YOU… you can simply organise the VIP Concierge Service too… it's so easy, simple & affordable…
By signing up to the premium membership, you will get 2 Positive Prime sessions per month and personalization access! You can upload unlimited number of pictures and personal statement! Just log in to https://app.positiveprime.com/login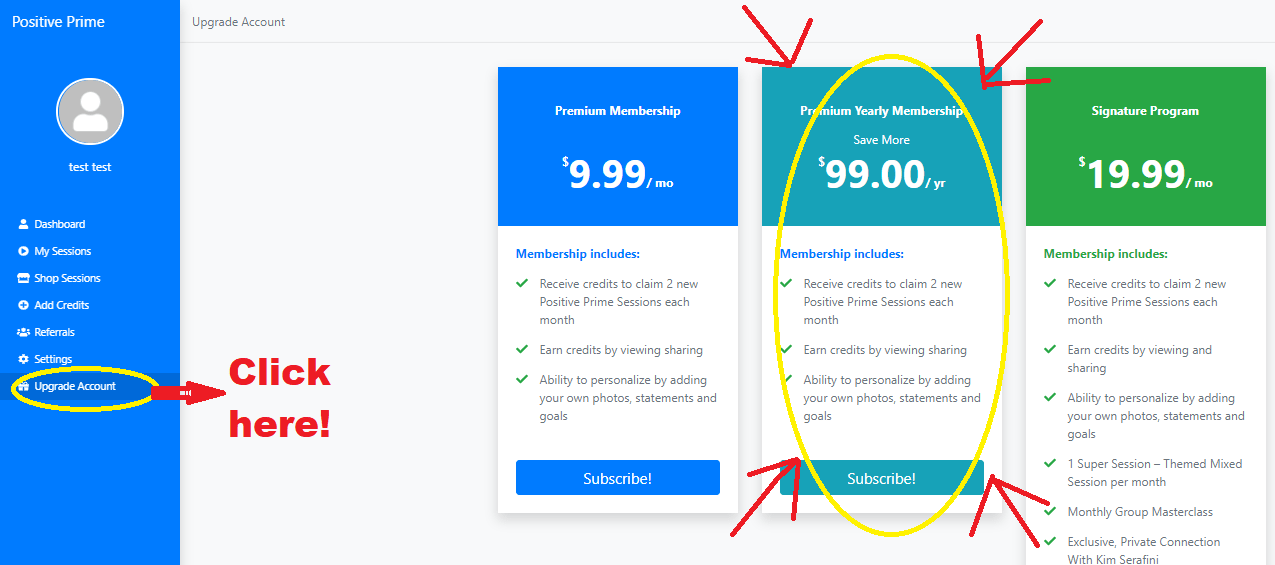 As soon as you've activated "Premium" — you'll see the "edit" button on your dashboard…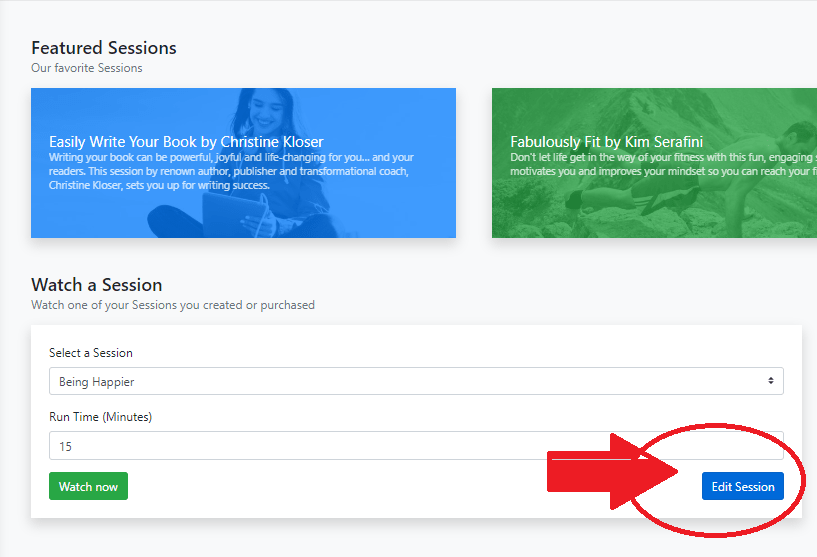 When you are ready upload MANY photos in a few clicks… gather a whole host of fabulous, encouraging photos that make you feel fortunate, lucky & expansive…
Once uploaded into your private collection, "tick"(✓) the photos to ADD them into a Session.