Dear PositivePrimers,
 Define a Vision of the Future & Make It Real… deliberately, with your whole heart & an open mind, engaged at 1000% and an intention to really LOVE IT ALL.
This is a END OF THE DECADE OPPORTUNITY…
2019 is rolling over to 2020.
IMAGINE – really visualise this: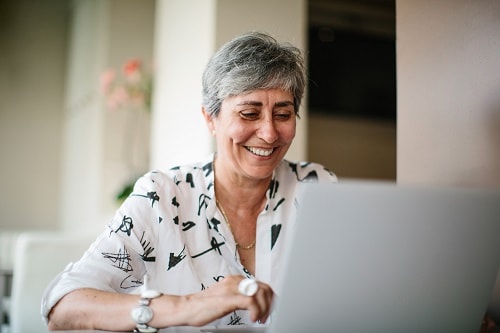 Starting your day by feeling optimistic & relaxing in front of a PositivePrime Session that has been customised with a collection of treasured photos of a life of TRUE FREEDOM – travelling in style with loved ones – all over the world – whilst you're contributing your genius from your higher self to a great number of people & feeling like the rich rewards of your life are deeply satisfying…
SEE, for real, every day a FUTURE that you DO want to create, and indeed WILL BE creating… so that you can get a sense that YOU ARE CREATING… Know, as you watch & activate the "future here now" that you DO WANT to work towards… Feel the future that is your soul's calling for making the most of this ONE LIFE in the grandest way possible.
I'll explain a little more, as move further on.
12/12 FULL MOON
There's a precious, rare & spectacular energy RIGHT NOW because of 12/12 & the Full Moon (perhaps you saw some posts on FB about it)… Therefore, from the perspective of a very high vibration & pure & potent frequency – it's IMPORTANT.
Starting your day by feeling optimistic & relaxing in front of a PositivePrime Session that has been customised with a collection of treasured photos of a life of TRUE FREEDOM – travelling in style with loved ones – all over the world – whilst you're contributing your genius from your higher self to a great number of people & feeling like the rich rewards of your life are deeply satisfying…
DR JOE DISPENZA FOR MAX OUT
I'm going to strongly encourage you to do something fantastic !!
I'll go as far as BEG YOU — to find the time, make the time, create the time, JUST DECIDE & COMMIT & be disciplined & inspired to watch this video ASAP with Dr Joe Dispenza and read an article attached that's about a friend of mine… & his psychotherapy-based advice about repetitively reading Mantras over & over in the morning… AND this is what PositivePrime allows you to do… encourages within you… supports you to make happen…
ENJOY…
Watch this — It's AMAZING!
After watching come back & re-engage with this email…
Daily viewing of a Personalised / Customised PositivePrime Session GIVES YOU NEW THOUGHTS & FEELINGS & will help you to fire up with new behaviours, actions, habits… that will change your personality & reality over a very short period of time…
If you haven't already – go immediately & directly to SIGN UP to an Elite Membership here – UPGRADE…
THIS IS A SENSATIONAL DEAL:
https://www.serafinimindspa.com/celebratingandlovingitall
AND then share this all with family & friends – and include them…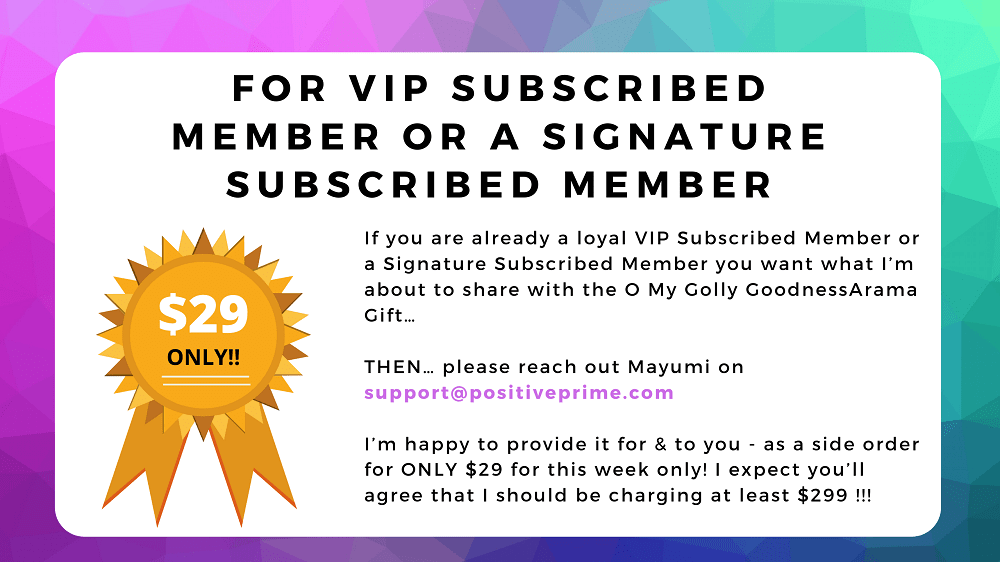 O M G G GIFT
AND, if you GIFT THIS TO YOURSELF… so that that you can HEAL THY SELF… and put your oxygen mask on yourself first… during this holiday season and BEFORE midnight PST on 24 December 2019 = I'm going to do something PHENOMENAL FOR YOU…I'm going to log into your account & then upload a series of photos – and then select them – and then save them to a particular Session…
I'll share a backstory… I spent several hours a week for MONTHS AND MONTHS "curating" a folder of "IDEAL" images of the most outrageously glorious & beautiful "bucket list" of experiences & places to visit & things to do over the NEXT DECADE… (not necessarily material items but moments of magic & exploration & learning & savouring) —
I saved images from websites of boutique hotels & unique adventure tours… and people I want to meet & work with…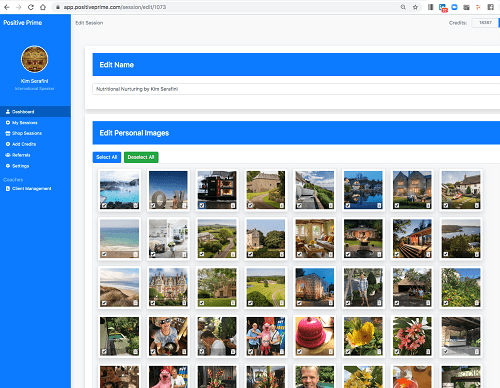 I also spent a considerable amount of uplifting, spirit-reinforcing, calming & healing time & energy that's VERY VALUABLE creating a folder of my life's highlights… memories & moments that are significant, meaningful & make me feel fulfilled… and proud… and EXTREMELY GRATEFUL…
Then, I uploaded THOUSANDS of those photos, through "Edit this Session" functionality that we have available when we're subscribed members… and made one GIANT session that I watch regularly – gleefully !!
Naturally I also "personalise" all Sessions with a small sub-set selection of images = including photos of myself & my loved ones… and my TOP 50 images from my "gratitude board/journal" 🙂
Some would say that the luxury escapes & destinations I want to visit are OUTRAGEOUSLY OVER THE TOP INCREDIBLE… they're representations of an AWE-SOME lifestyle of both quality & quantity that can be described as an "exquisite, non-alcoholic, healthy, champagne lifestyle" – and I CLAIM IT – ABSOLUTELY YES YES YES…
These images really motivate me… they drive me… they help my ambitions to match my meditations to align with my actions & perseverance & tenacity.
I trust they will for you too… especially as you POUR OVER THEM… and imagine how you will FEEL as you're "there" – as if you're already there… and how giddy it makes you…
WHEN you intensify & expand THOSE emotions… you'll speed up the manifestation of it all !!!
This is VERY VERY important… for you to creatively visualise living your "dream life" – NOW, in the present…
I'm going to HELP YOU – with up to 2,000 personal images from my PRIVATE COLLECTION… I'll upload them to your account & I'll select them for ONE SESSION – and you can truly sit there & view it with the MAGIC that is "me, as your fairy-angel"…I'll do an energy healing as I do YOUR ACCOUNT…
 This is perfect for any of you who want a 10-fold shift & are ready to uplevel WAY BEYOND what "where you're at now"…
It takes ME TIME — LOTS OF IT – to do this – it's a PERSONAL experience…
SO – I'm going to limit it to those of you who ACT WITH INTEGRITY & respond…
Once you've said YES to yourself… and you're IN as a ELITE MEMBER… then we'll get to work.
FIRST COME, FIRST SERVED.
Early birds – will get confirmed & completed first!
Please, go & read the piece that Elle magazine wrote recently on Freedom From Chronic Pain after one of their writer's husbands made a full recovery from his back pain without drugs, surgery or physical exercises.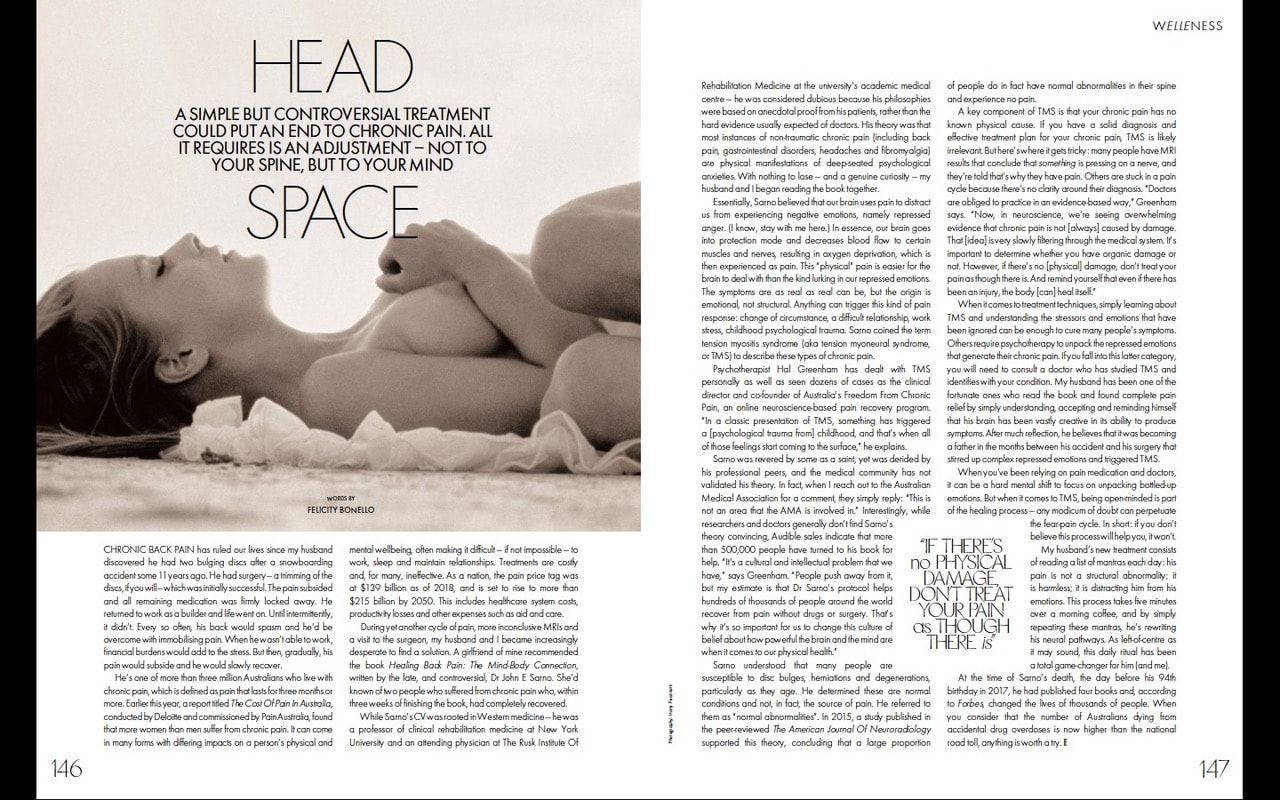 If you've watched & really understood what Dr Joe says – then… I'm sure.. you GET IT.
And you'll be sufficiently incentivised to watch your personalised Positive Prime Session EVERY DAY, as well as meditate… and exercise & get to bed early for great sound & purifying sleep…
Positive Prime Sessions are elegant solutions.
Positive Prime Sessions are a NOT NEGOTIABLE daily activity… They're critical… They're a MUST… as a way to REALLY "interrupt yourself" and create anew…
Before, I leave for today – I hope you REALLY can FATHOM how extraordinary Positive Prime IS as a TOOL that allows you to BE IN INFINITE POTENTIAL & POSSIBILITY – miraculous healing… LOVE… compassion… and gratitude…
 15 years ago I did a workshop with Dr Joe – there was a small number of us in Sydney… and I gave him a copy of "i am gr8ful for life" – and we had an INTENSE discussion about "gratitude" – the art, science, positive psychology & neuroscience of it" – it was FRESH… and NEW to him… and I've devoted a VERY LONG TIME to help you & hundreds of thousands of people like you "get it" – for YOUR BENEFIT…
Please trust when I urge you to UPLOAD YOUR PERSONAL PHOTOS to your Sessions NOW. Upgrade to a subscription…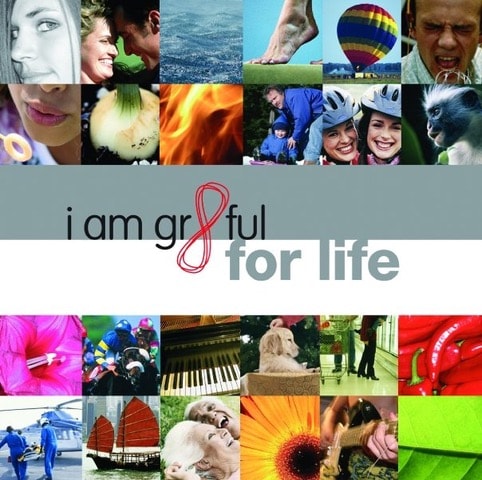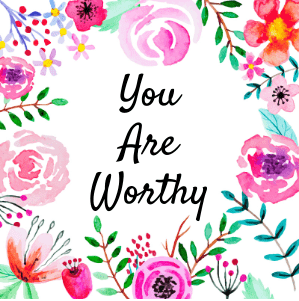 If you want or need technical support – or you want us to "do it for you" – we DO HAVE a "concierge service" !! Take advantage it… We're willing & able to assist you…
You're worthy & deserving of it.
I promise you that there's more serendipity & synchronicity in my life when I watch my Session with ALL of my PRIVATE COLLECTION images appearing… and I am confident it will blow you away too !!
All you have to do it us PLAY WITH US. Allow me. Let me… Surrender…
The brightest future is YOURS as you become brighter, intellectually & also within your personality !!
Much love, Kim
Kim Serafini
CEO and Founder of
Positive Prime support@positiveprime.com
ps: If you want to go further – watch this cheerful short clip from Ellen DeGeneres… it's astounding… exciting:
I'm sure you agree… there's NOTHING to MISS and EVERYTHING to listen to AGAIN… with this fabulous interview with Dr Joe Dispenza… There's a very good reason why there's been nearly 1.7 MILLION views thus far…
Please forward this email to those you care about & encourage them too to watch & subscribe & upload… edit & personalise their PositivePrime Sessions !!
ppps: DO NOT MISS SEEING THIS
If you're keen… to "see" what it "looks like" – I'll do a special zoom webinar – just to "screenshare" the Session that features all of the photos in the private collection that I've used to personalise: on Monday 16 December 2019… @ 10am Brisbane and 11am Sydney/Melbourne & early for those in Western Australia & South-East Asia: https://zoom.us/j/548360132

7pm EST in North America on Sunday evening 15 December (perfect to "plant the seed" in your mind before you sleep)

4pm PST in North American on Sunday afternoon 15 December

If you're the UK or Europe – know that we'll record & translate it into a video & send it to you 🙂