Dear PositivePrimers,
Subconscious limiting beliefs are the #1 barrier to accomplishing goals and achieving success. Our old outdated beliefs create internal resistance and self-sabotage. They hold us back and block our forward movement.
Would you like a methodology to clear those destructive patterns? With the right tools, you can confidently help your clients get unstuck, and you could use them when YOU get stuck.
Join me and Lion Goodman, author of Creating On Purpose and creator of the Clear Beliefs Method as we conduct a FREE LIVE TRAINING on:
U.S: March 2, 2020, Monday at 8:00pm EST. 5:00pm PST. 6:00pm MST. 7:00pm CST
Australia: March 3, 2020, Tuesday at 11:00am Brisbane Time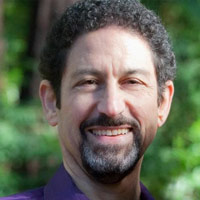 Lion Goodman is CEO of Luminary Leadership Institute, an accelerated initiatory program for leaders of businesses and organizations. Lion's early career was in executive search and consulting, where he served more than 250 companies, from early stage start-ups to Fortune 500 corporations.
 He is the author of three books: Creating On Purpose: The Spiritual Technology of Manifestation; Clear Your Beliefs; and Menlightenment A Book for Awakening Men.
When your old beliefs about yourself, others, or the world jump up and stop your forward movement, you need a set of tools that can shift every aspect of the Self: mind, body, spirit, emotion, memory, and motivation – consistently and effectively – every time.
In this webinar you will learn how to unleash your passion and power by eliminating their internal blocks and resistance. We will also teach you how to change your sub conscious pattern.
See you there!
Much Love,
Kim Serafini
CEO and Founder of
Positive Prime support@positiveprime.com