Hello Positive Prime Influencer,
I swear to you, hand on heart, it WAS an idle Tuesday @ 4 pm. 
Oh My Goodness !!
As the Sunscreen-song promises…
"Don't worry about the future; or worry, but know that worrying is as effective as trying to solve an algebra equation by chewing bubblegum.
The real troubles of your life are apt to be things that never cross your worried mind
the kind that blindside you at 4 pm on some idle Tuesday."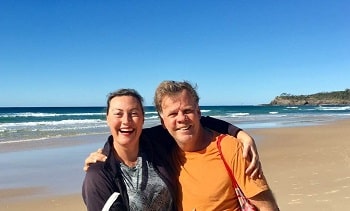 It was a Tuesday, and it was 4pm when I received an EMAIL from the Doctor's offices… They'd just phoned Cameron (my love) to tell him about his blood results from that morning's test & he had to present himself to the Emergency Department URGENTLY.
It indicated a heart attack. Not the Hollywood kind… the more subtle & honest type. We acted. He more calmly than me. NEVER did he expect the doctors to utter the words or explanation we heard!
Cameron's VERY active outdoors, EVERY day… and the idea of "laying around" inside waiting for further tests results was inconvenient. I joked about watching the "Patience" Session… I HAD been watching it regularly (for a whole heap of different goals… ) The messages were necessary to absorb NOW.
He didn't expect the shocking news because we're young-ish, happy, healthy… we live in a pristine, sub-tropical HEAVEN on earth. He's fit. More on the "risk factors" later in the story… 
AND, we've been "monitoring" my health for the past couple of months… as some of you may know !! I've been sharply focused on "resetting" my autonomic nervous system as a result of having several "episodes" of going completely unconscious without warning and without a fair cause !! The Cardiologist said I wasn't allowed to drive for 3 months & so I'd only JUST made a virgin journey that week! I've been having cardio- and neurological clinical investigations at our hospital… so we've assumed there's something wrong with ME – so we didn't expect a verdict involving Cameron. The attention had been on ME and diverted away from him.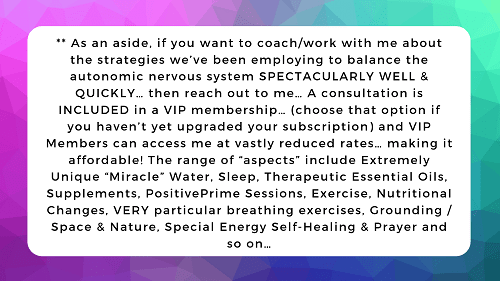 NOW, there was a fine point laser on Cameron.
Over the next couple of days he was forced to LEARN PATIENCE & also to face open-heart surgery & a quadruple coronary artery bypass…
Luckily, as serendipity would have it – a famous lung transplant surgeon was available to travel to be his lead surgeon for this operation! Phew! Exceptional skills, experience & talents… were now a part of the equation that had the odds in Cameron's favour! We felt confident. Along with the fact that Cameron's strong… brave… wonderful… and VERY disciplined mentally & emotionally… I am in AWE of his heroic approach over the past week or two !!
I say "luckily" because that's a descriptive word people like to use… or apply. However… allow me to explain:
IT IS & it also ISN'T LUCK… "Lucky" is a "vibration"… YOU TOO CAN also have "luck & lots of it" – when your vibration is exceedingly high because of your loyal PositivePrime Practice & your Spirit's Frequency resonates with with a group of people who are AMAZING, like our fellow VIP members in our precious global group… (more on that later)… 
We "co-create" with LUCK… We connect to Source & become "lucky" – we make our luck… we share our luck… we pay our luck forward… We all can 🙂
I kept thinking – how lucky we are that he's not a smoker… not a drinker… not a Diabetic… not overweight…
What's more – I shared our situation with friends, family, neighbours & those in our special FaceBook communities… for Professionals who are involved in our Certification & Commercial Applications… and also with our VIP members… Luckily, we have had wonderful people praying… sending their best wishes… doing remote energy healing… uplifting us… supporting… being helpful… assisting in numerous ways…
The bottom line is we feel SOOOOOO lucky and we assume it's in part because we've been generous & Karma's on our side!
Who you spend time with, and how you contribute to others through living your life's purpose – can make you luckier… as I'll reveal.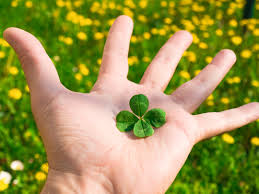 At first you may think – WOW, how *unlucky* to have to have to consider the daunting prospects of being on a heart—lung bypass machine at the control of a Perfusionist whilst a heart is STOPPED… after your sternum has been cut in half to ensure the breastbone is in two… and then have your body COOLED several degrees… and your leg sliced open from the knee to the groin in order to harvest a vein so that it can be used to provide graphs for new "plumbing" for arteries… (you get the idea…)
*** So, as opposed to being stuck on *unlucky* as a "way of being"… the truth is, I made a decision at that stage in the story…
I aligned & cemented myself in a state or "way of being" I call – LUCKY… the vibration of being FORTUNATE, BLESSED, INCREDIBLY LUCKY & sooooo grateful… because at some "innate level" I knew then & I know now that if I felt SINCERELY LUCKY – I'd BE lucky that he'd get through the risky operation & be OK… and he'd be LUCKY with his recovery and I'd be LUCKY with the support I'd be offered by family & friends…
I've stumbled… At times, there have been tears pouring down… but it's been brief & I've bounced upwards & forwards quickly…
We're lucky that it's 2019 and emergency & surgical medicine has advanced so much in cardio-thoracic care…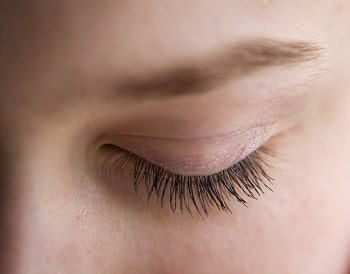 I could write a list of 100 "reasons" why I'm lucky… in fact, I'd suggest that EVERY ONE DOES that right now…and notice how you FEEL when you've completed your list… and then REALLY be aware of how "life" becomes more magical in the next couple of days & weeks…
Almost 20 years ago I when back to study in the UK & then qualified & practised as a Sports Therapist specialising in Cardiac Rehab & Chronic Injuries – IRONIC isn't it !! Almost hilarious !!! And, lucky. The beginning of my journey through the Spa Industry as one of the world's leading practitioners & teachers didn't prepare me for THIS with MY LOVE…
As a Reiki healer and wellbeing retreat leader, we're fortunate I have a little experience in what to "expect" for recovery & rehab… We're lucky our home is THE PERFECT environment for rejuvenation…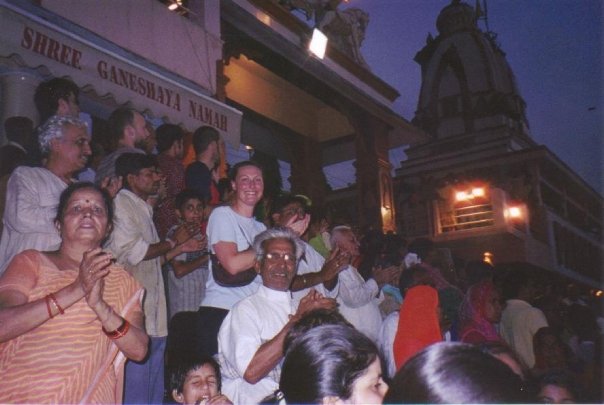 I'm NOW "engaging with, healing, using & offering" with ALL that I learned whilst I was training Ayvervedic Doctors in India's Himalayas, the Traditional Chinese Doctors in Singapore, The Indonesian Doctors in Bali… The Middle Eastern Doctors in the UAE and the world-class therapists in 100s of Health Retreats around the world… so on & so on…
I was LUCKY I could "drop everything" and BE THERE at the hospital & available at home to be the full-time primary carer for weeks during "recovery & rehab"… I don't have an employer… I am one. Fortunately, in rare situations I can take time out… I have that luxury… because I have an EXCITING & RICHLY REWARDING "direct sales" business in health & wellbeing… selling "phenomenal ionised, ERW pure, anti-oxidant water" AND because of PositivePrime… SO, I have the blessings necessary to take time to spend at the hospital at his bedside…
I was & am LUCKY that Mayumi manages everything at PositivePrime and she gave me (and continues to give me) the FREEDOM to "be there" for Cameron.
Facing the operation… I kept repeating to myself (as if mantras or prayers) all of the ways we were lucky…. He was ALIVE. He was in the RIGHT PLACE… (the best, newest, fanciest, private hospital in our State etc etc) He HAD the opportunity to have an extraordinary operation that would give him an VIBRANT LIFE (potentially much better than he'd experienced in the previous 5 – 10 years)…
WE ARE LUCKY.
REALLY LUCKY.
I'm labouring the point – so that you have a sense of the "work" we've got to do – to "switch" our vibration WHEN it's absolutely required & not negotiable…
Back to the story…. I'm not naive. I am not unreasonable… All of this "luck" doesn't diminish the severity of the circumstances… There was and is DANGER. Sure, it was going to be challenging, and has been. Sure, there would be obstacles & hurdles (and more to arise) – but my "predominant vibration" HAD TO BE & IS POSITIVE.
There's "emotional contagion" at play too… (the science is integrated into our proprietary formula for how & why a Session has been researched & proven to work)… I KNEW that "my vibration" would INFUSE Cameron too… as he lay, patiently in his hospital bed.
I was sooooooo sorry that he would have go through being petrified and also have to surrender… I was sooooooo sorry that he would have go to through unimaginable suffering… albeit for a short time…
Rising above how sorry we are… though… it's important to remind ourselves… that our state of mind is CRITICAL… and the "emotional & mental" aspects of this surgery (& other similar situations) & success is as important as the physical realities…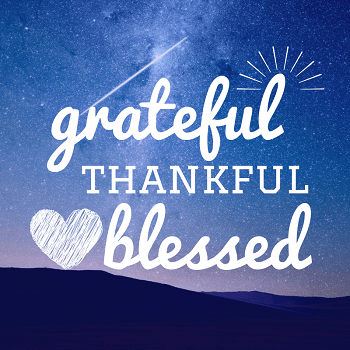 So, no matter what you're faced with TRY really diligently to "THINK" about how LUCKY you are in that PRECISE MOMENT… Be in the "present"… in the NOW… and convince yourself of how fortunate you are… and how blessed you are in that circumstance… and how marvellous the MAGIC and MIRACLES are & will be…
I promise you – it will help you "get through it" with grace, ease, speed & joy… and perhaps REAL MIRACLES.
If you have "troubles" with being GENUINE in your mood / emotions / thinking and can't possibly "feel lucky" – then watch a PositivePrime session and see if it gets things moving int he right direction…. Try "Exquisite Flow".
We're having a webinar – a Q&A class this week… Tune In:
I'm am going to share with THE PositivePrime Sessions I watched to "get me through". If you know WHICH ONES… perhaps you'll also have the "best" resources available to help you though a TRAUMA… I'll also share the EXACT Sessions that HE watched… given what we know about HOW to "improve" your chances during anesthesia etc etc
I am reminded now again… of the song & it's lyrics I know… from Biz Luhrmann's "Everybody's Free (to Wear Sunscreen) – adapted from Mary Schmich's column… I have listened to this song countless times over the past 10 years! I understand, now, in a very potent way… EVERY nuance… of the words contained within… The song is one of my favourites! What a self-fulfilling prophecy !!!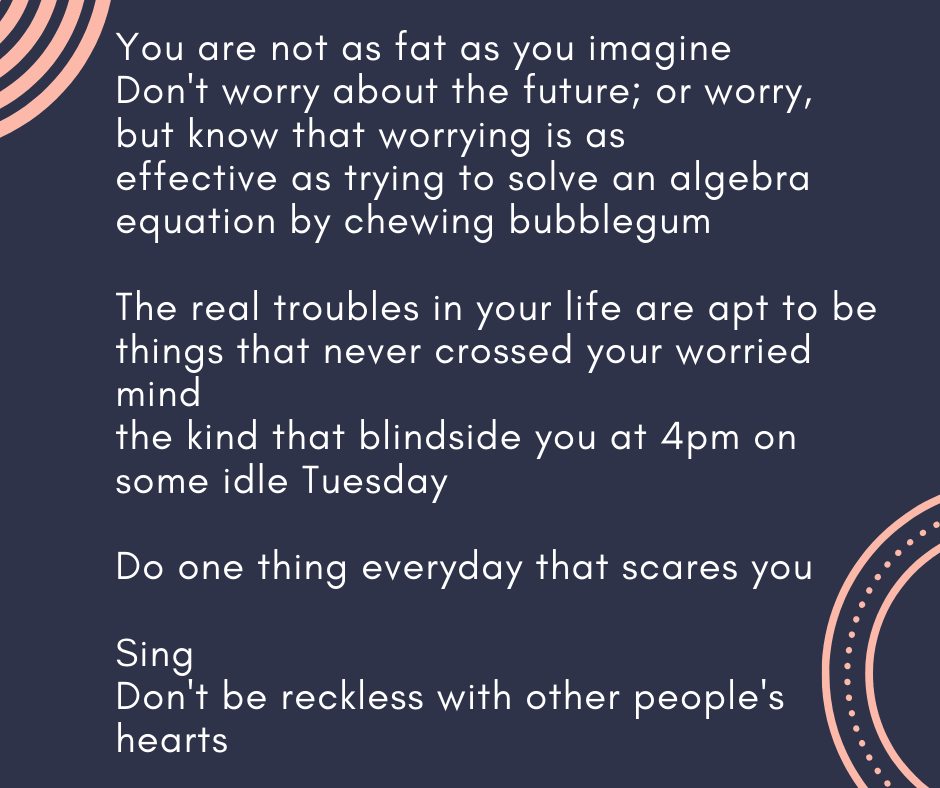 Please… watch this ! It should have you "dancing in your seat" – and truly amazed! (especially if you're 40+ years old)
This piece is akin to an anthem for my life. So true, in scary & predicative ways !!
The song advises us to live in NYC and also Northern California – and as an Australian, I can ADD "and a tropical Paradise", "London" and "DownUnder". I've done all 5… and can recommend them ALL.
So, back to the story about HOW quickly life can change – and often there's a GREAT REASON that we have excavate !! The "higher-self reasons" are often not CLEAR like a well cut diamond… it's the "rough rock" that you have to "fashion" in order to see the BRILLIANCE… of the PERFECT & meaningful message for YOUR soul & your Life's Purpose…
I am so grateful for PositivePrime. I am sooooooooo incredibly appreciate of it as a "platform" and "tool". It has been so beneficial for me as an everyday human who NEEDS great "interventions that work !! and can be RELIED upon… trusted to DELIVER. (yes, sure, I'm the creator & CEO, but I'm also just a lover, best friend, carer, sister, daughter… I'm real, with real problems in real life too)…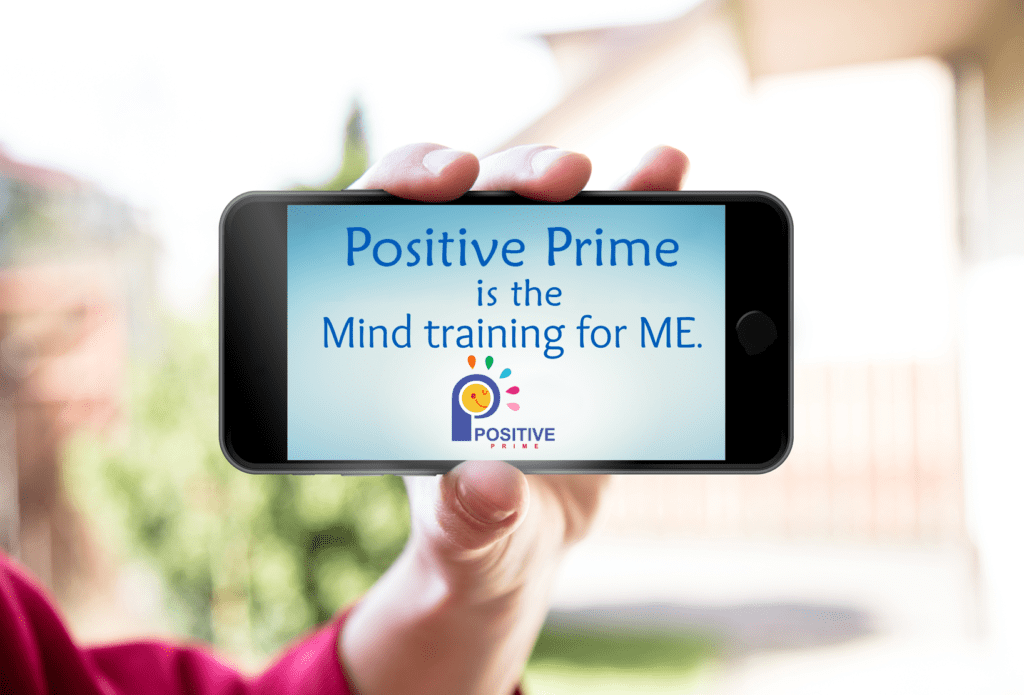 No matter how amazing life IS… you'll ALWAYS need PositivePrime as a daily exercise… it could save your life, alter the course of complications from life-saving operations & indeed it may save your sanity in the process… BUT that's not all…
OK – join me for our series of Q&A Webinars… and we'll dive more deeply into the background & the story & the "Silver" from the Cloud's Lining – to offer as gifts…
I'm not THE PATIENT… but I am A patient… of sorts!
There are some hidden messages in this MESS… some insights & wisdom offered by the winding roller coaster of emotions…
Disbelief
Shock
Shame
Guilt
Anger
Terror (way beyond simple fear)…
Hope
Relief
Gratitude
Pain (excruciating)
Exhaustion
Bewilderment
And, it was all intense. As if in the middle of wild & theatrical storm that whipped up dangerous seas with monstrous crashing waves… Plus, moments of bliss, pure awe & wonder… brief respite of calm… and peace!
So, in times when life is going VERY WELL… and you're faced with a curve ball PositivePrime will serve you as it did us.
We were TIRED. The days & nights were long… so we watched Sessions for SLEEP.
We were both cognisant of the fact that PTSD is an ugly fact of open-heart surgery for both the person under the knife and for empathetic partners & family members… so we watched Dr Diane Shelton's "Transcending Trauma"…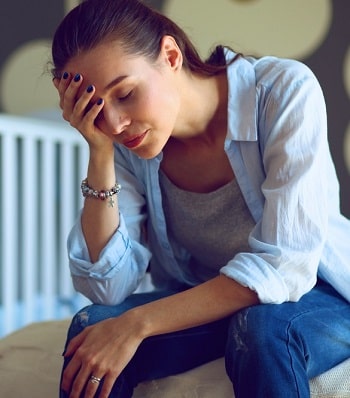 During the first couple of days – when the mountains seemed as high as Everest we watched the amazing Session by Physiotherapist, Gwen Rose, "Retrain Your Brain to Feel Pleasure"…
We KNOW that "stress" contributes to coronry heart disease – so we're doubling down on Sessions that help us to change our perspectives: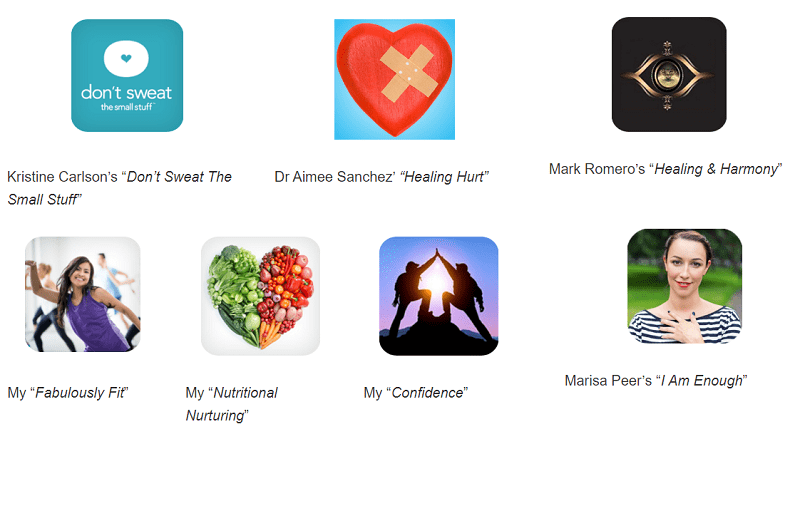 THE KEY – is that Cameron watched Sessions BEFORE going to have the angiogram… and also before surgery… we KNOW that "state of mind" impacts OUTCOMES… and also effects "mortality & morbidity"… there's so much great research from the fields of positive psychology & neuroscience that we teach in our Professional Program for our Certification – so we KNOW "this stuff" and it's been TIME to "implement & apply & put it to the test" !!
"Edit Session" – is functionality that's available only to our Premium Members – it's is VITAL… ABSOLUTELY VITAL… Thank goodness, I had uploaded MANY photos – and "selected them" by editing Sessions… Because I am emphatic when I say to you… Cameron NEEDED to see photos that were MEANINGFUL to him… dispersed throughout each Session… appearing as part of the natural order & flow… So he could see images of himself… me… our fur-baby (his cat)… and images of places & experiences he's grateful for… people& animals he loves, respects & admires…
When we "edit" and "personalise" the Sessions to have an even more PROFOUND… and prophetic effect on our LIFE.
This is and was a LIFE AND DEATH situation…
It's CRUCIAL Sessions are "edited"… and personalised.
SO – for LIFE & DEATH… this, our ONLY chance a beautiful life – I implore you… Upload photos of yourself & your loves ones INTO your Sessions… Edit NOW. Edit every single Session you have in your library. ALL of them. If you're not yet a member, UPGRADE. It's an investment that's worth it. The subscription is really worthwhile.
If you'd like me to provide you with a consultation for "guidance" — and do some "energy healing" the way I was doing it for Cameron – then you'll want to be a VIP… CHOOSE that option… You owe it to yourself. You are worthy. You are deserving. We all are!
I'll look forward to connecting with you IN PERSON.
Much Love,
Kim Serafini
CEO and Founder of
Positive Prime
support@positiveprime.com