Dear Positive Prime Influencer,
Our new platform & programs have a new feature that we LOVE LOVE LOVE.
We're sure you'll agree that it is the WORLD'S BEST APP for Active Meditation, Creative Visualisation, Gaining Easily Applicable Knowledge, Changing Habits in a Natural Way, Flicking the Auto-Pilot Switch to Success… and more…
AND we're going to make it more FUN and ACCESSIBLE.
So, one of the outstanding new aspects of our tool is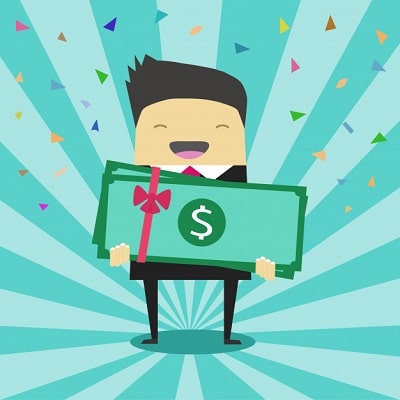 Credits
In short, they're a way to ensure everybody has the ability to be rewarded for the most important activities of "viewing" and "sharing". We want to entice you to be an Influencer for Good… Impacting others in kind way…
AND, our "Credits System" is key to our Prizes (mentioned in the previous email).
In order to maximise your chances to WIN… you will have to learn about our new models for Earning Credits and also our Rewards & Awards program…
It's simple & easy to follow & I'm sure you can master it !!
Generosity-Flavoured

In short… our whole approach is underpinned by generosity & gratitude, plus breathing life into both philosophies.
 We want to give a gift from the start.
 AND, our "Credits System" is key to our Prizes (mentioned in the previous email).
Whenever anyone creates a NEW "Free" Account they'll receive 120 Credits.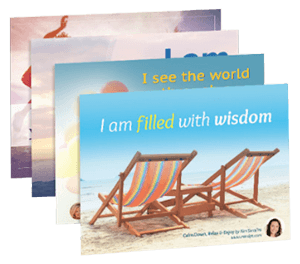 120 Credits – that's enough to exchange it for a Session from the Shop. EVERYBODY gets to choose a subject or topic that's relevant to them… What a special surprise !!!
Inviting — Sharing — Referring
What's even better is that from within your account (via the feature in the website only; you can't do this on mobile yet) you WILL have an opportunity to INVITE a colleague, or team member or family or friend to create an account too
Being Kind & Being Rewarded
When you do share & invite another — and they say YES! as they open their account YOU will receive a reward of an additional 120 Credits and THEY ALSO receive an EXTRA 120 credits on top of the Opening Gift of 120 Credits.
* 120 Credits is available during our super-launch phase!
Credits
We would encourage you to invite as many people to Positively Prime themselves along with you… Watch the people in your environment change for the better, easily becoming healthier & happier too… and in a gentle & scientific way.
You may see a whole sales team hit the ball out of the park – and not really attribute it to something as simple as "Positive Priming" – but when you go through the resources in our Science section of our site you'll understand HOW it happens and WHY it happens.
You may see a whole class of students dramatically transform and release their anxiety, become more confident, remember more & achieve at a higher level! You may see a whole ward at the hospital take less medication and recover their health more speedily. You may see athletes go beyond their Personal Best even though their training regime stays the same. You may see yourself shed more unwanted or excess body fat without doing extra exercise and making small adjustments to your diet that you never felt you could…
So, get others involved. Learn more about how & why it works. Encourage others by sharing what you know.
Winning
When you have someone else join through your invitation, both of you will have 240 credits. If you have 10 more people say YES, you'll have 2,400 credits. As your credits GROW – so do your chances of winning one of the major Prizes.
Most people will be really thankful to have enough credits for 2 Session straight out of the gate. AND, it gives everyone in the world a chance even if they're financially challenged.
Imagine… one Session on Romance and another session on Getting Fitter… OR one Session on Sleep for insomniacs and one Session for those who want relief from Grief. One Session to help you get through Divorce more elegantly, peacefully & successfully and one Session to inspire creativity before you sit down to paint or sculpt. YOUR CHOICE. As soon as you create your account and have ONE other person do it too… you'll both have 240 credits.**
** Remember the number of credits available are gifted throughout our Super-Launch phase only.

That's cool isn't it…
ALSO… "achieving the Rank" so that you can choose either Prize 1, 2 or 3 will rely on your understanding about how to use (view a Session) & share & encourage others to say YES to a better & brighter 2019.
We'll talk about more details tomorrow…
YES, there's a way to earn credits by VIEWING the Sessions as well !!
In the meantime… spend some time finding out about Prize 1 or Prize 2.
Link for SMS https://www.serafinimindspa.com/retreats
Link for Professional Program https://www.positiveprime.com/business/
Cheerfully, Kim
Kim Serafini
CEO and Founder of
Positive Prime enabled by Mind Power Technology
support@positiveprime.com