Hello Positive Prime Influencer,

I've been speaking to Dana Wilde & she thought that a few of her "nearest & dearest" Brain Trainers would be involved in the PositivePrime Certification for Professionals and would want their own "Session"… and I also think members of our Positive Prime community wouldn't want to MISS OUT on the "outrageous" offer…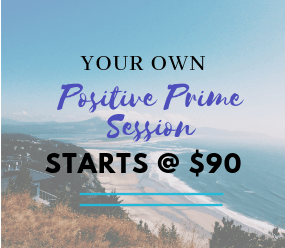 Instead of the 2019 Recommend Retail Price of $899 + $1,997 being $2,896 – together they're ONLY: a $450 TOTAL for BOTH combined or a payment plan of installments @ $90 per month…
You can contact me directly on 
kim@positiveprime.com
 or organise a meeting via Mayumi on 
support@positiveprime.com
 and we'll navigate a late registration… we will NOT offer "Live Certification Classes" included with a DISCOUNTED "Commercial / Professional Session" 
ever again!
Here is a preview of what you will get when you sign up to our certification program.
1st class: Introduction to Positive Psychology
Introduction to Psychology History, the uniqueness, and hot trends in Positive Psychology.
2nd class: Neuroscience for Change
Brain facts and how to perform our best during transitions 
I hope you enjoyed watching the 1st 2 certification classes. If you are intrigued to learn more, sign up today to be part of the 3rd certification class scheduled on Wednesday July 24th!
If you are speaker, author, coach, healer, team leader and you want to "share" your message within a supportive context – that is, through a PositivePrime Session, your personal Positive Prime creative team is here to create a moving digital presentation for you! 
Positive Prime Sessions (from a scientific point of view) empower your messages and they become more impactful, and certainly more effective. Imagine having a PositivePrime Session in our Store or JUST for your private purposes in a commercial sense… to share with Members, Clients, Patients!
Do you want to know more and discover how to leverage & harness the tool & platform for your benefits & advantages? 
Honestly, if you'd like your message to be more "profoundly" absorbed… we'd like to INVITE YOU to watch the recording of this webinar we did 2 weeks ago
Ready To Share Your Message To The World?
If you enjoy it & see value it – and can determine for yourself how you too can LEVERAGE or TAKE ADVANTAGE – then it's not too late! 
Imagine what the possibilities are & potential is for you to integrate more of the leading edge scientific results from amazing research into your services & products.
We're extending the ENTIRE Certification Program… by 2 extra Parts… so that EVERYONE gets MORE…
AND you can dive in NOW. 
Much Love,
Kim Serafini
CEO and Founder of
Positive Prime 
support@positiveprime.com
PS: Click here if you want to pay $90 in installments — and receive $2,896 worth of Professional Services !!