Dear Positive Prime Influencer 🙂
Dr. Deepak Chopra, Dr Joe Dispenza, Mike Dooley, Dr Brene Brown, Elizabeth Gilbert… and many others who I adore & admire are aligned on the Universe's Lessons about change. We concur that we must be "comfortable" with the ambiguity & uncertainty… welcome it & step into it. We assert this to be true especially if we want to be happy, healthy, thrive & make the best of ourselves & our lives…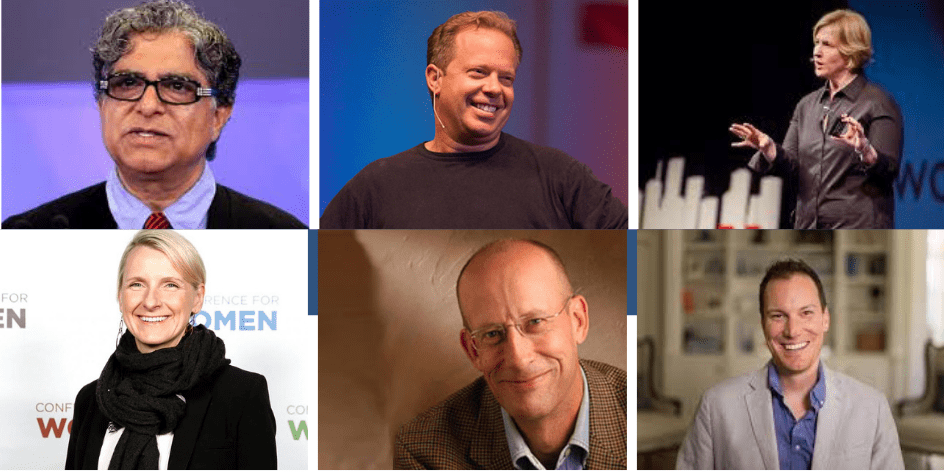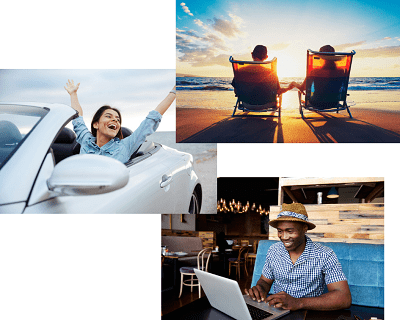 Vision Boards for Goals, Intentions & Dreams
Did you know that you can create a visual display of an awesome array of "things & experiences" you want to achieve & make happen…  
What becomes a wonderful presentation of your goals, intentions & dreams is actually a very powerful resource.  
It needs to be "seen" every day. As you look at it repeatedly, it energizes & steers you.
Doing what you need to do – to bring about the opportunities so that you can have those things & experiences in reality involves a clear plan well articulated.
Elite athletes are familiar with this. Most top sales people certainly are…
Even if it's a collage of pictures held only in your mind, this process is useful.
It's advised!
There is exceptional brain science & psychology studies about "successfully" engaging your mind to stay focused on your targets & therefore improving your chances of reaching a target & hitting a goal…
"Staying focused" is much easier when you SEE photographs that show you your targets.  
Arguing with your ideal future…
Often when we see a photo of an ideal "thing" that we want or a holiday destination we want to enjoy our "inner voice" starts a dialogue that is either empowering or disempowering. Your beliefs start convincing you of "ways" to achieve or reasons why you can't.
After viewing a collection of our PositivePrime Sessions you quickly understand that they "deal effectively" with that self-talk!
It's an astonishing solution..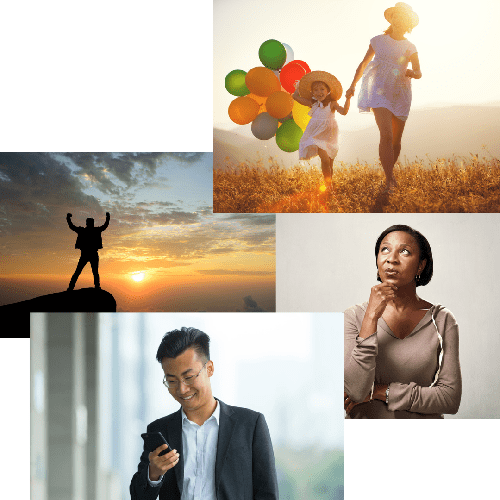 Next-Level Vision Boards…
Even better we have "amplified" the PositivePrime intervention to accelerate the "achievement process" & help you to set "Auto-Pilot" to get to your destinations*
Personalizing Your Sessions with Private Images
The value of creating a visual display is in the "clarification" of your wants & needs. 
As part of the creation activity it's important to work through "why" you are committed to achieving a particular outcome. Understand what is significant & meaningful to you.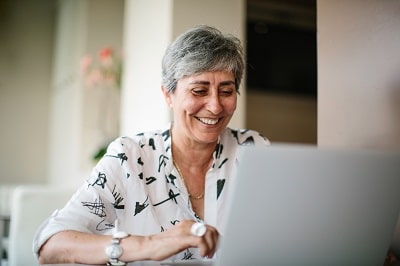 Determine how important it is to positively change your thoughts & behaviour to align with the results you're seeking… 
Integrate a variety of images that represent "mini-goals" so that you enjoy the journey more & have the opportunity to celebrate smaller successes on the way. 
 Ensure there's a range – that covers your "personal" and "private" desires, as well as the aims for your professional life. Include your health ambitions along with your objectives for a side-hustle. Remember to add in your long-term, short-term & ideal fantasies. 
The viewing experience should kickstart your inspiration that guides your actions. 
Help yourself to harness your personal power & drive yourself in the right direction with the right attitudes… 
If you have a "vision board" — How often to you "refresh it" to infuse it with dynamic, upgraded energy?
You can do that with our digital solution – quickly. The software is so simple & user-friendly. It's also very efficient.
"Flashing vision boards" (in our case a Personal Prime Session for Purposeful Positivity) need newly uploaded images because it's an "action" of recommitment & that makes the effort more valuable…
Did you know that the biggest mistake most people make is that they create a spectacular piece of art for their Vision Board & they're emotionally engaged with what they've designed – and YET they forget to "put themselves in it" – there's no photo of themselves & there's no reference to their previous achievements, moments of glory & memories to savour!
I have heard from Tony Robbins, Jack Canfield and some of the most amazing private Sports Psychologists in the world that in the creative visualization process you MUST have "you embedded / included"…
This "engages" your Reticular Activating System and 1 Million + other magnificent processes of our marvellous minds in the ripple effect.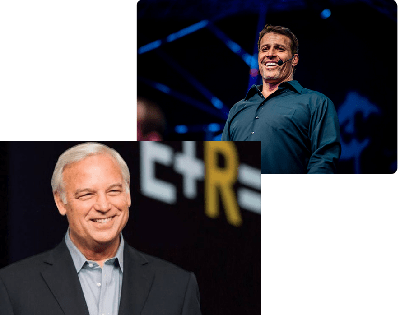 We know you can have a dream-board – and you can "manifest" the things, experiences & opportunities that are visually represented – for other people – if photos of YOU aren't also in the mix.
Your Vision Boards MUST have images of "you" and your loved ones & highlights or magical memories so that you "associate" what you're aiming for & dreaming about & what you're intending to achieve with YOUR LIFE and YOUR FUTURE…Everyone has a choice… They can earn credits by viewing & sharing (referring). They can also buy credits.
So, make sure you send a potent message to your "unconscious & sub-conscious" that the images of your ideal life are YOURS… claim it. Energetically ask for it.
My fellow Law of Attraction Experts all agree. We witness people "create in reality" more quickly and with synchronicity & serendipity when they're integrated into the process.
So, I encourage you… to personalize your Sessions – every single one of them… and to "move the energy around"…
To give you an analogy: You know that a "room" can become stale or stagnant & energy can be blocked & become "stuck" if you don't move your precious personal effects around. Brighten up the mood of a room by adding a brand new cushion & removing one that was "last year's fashion"… Employ the same principles… 
Update…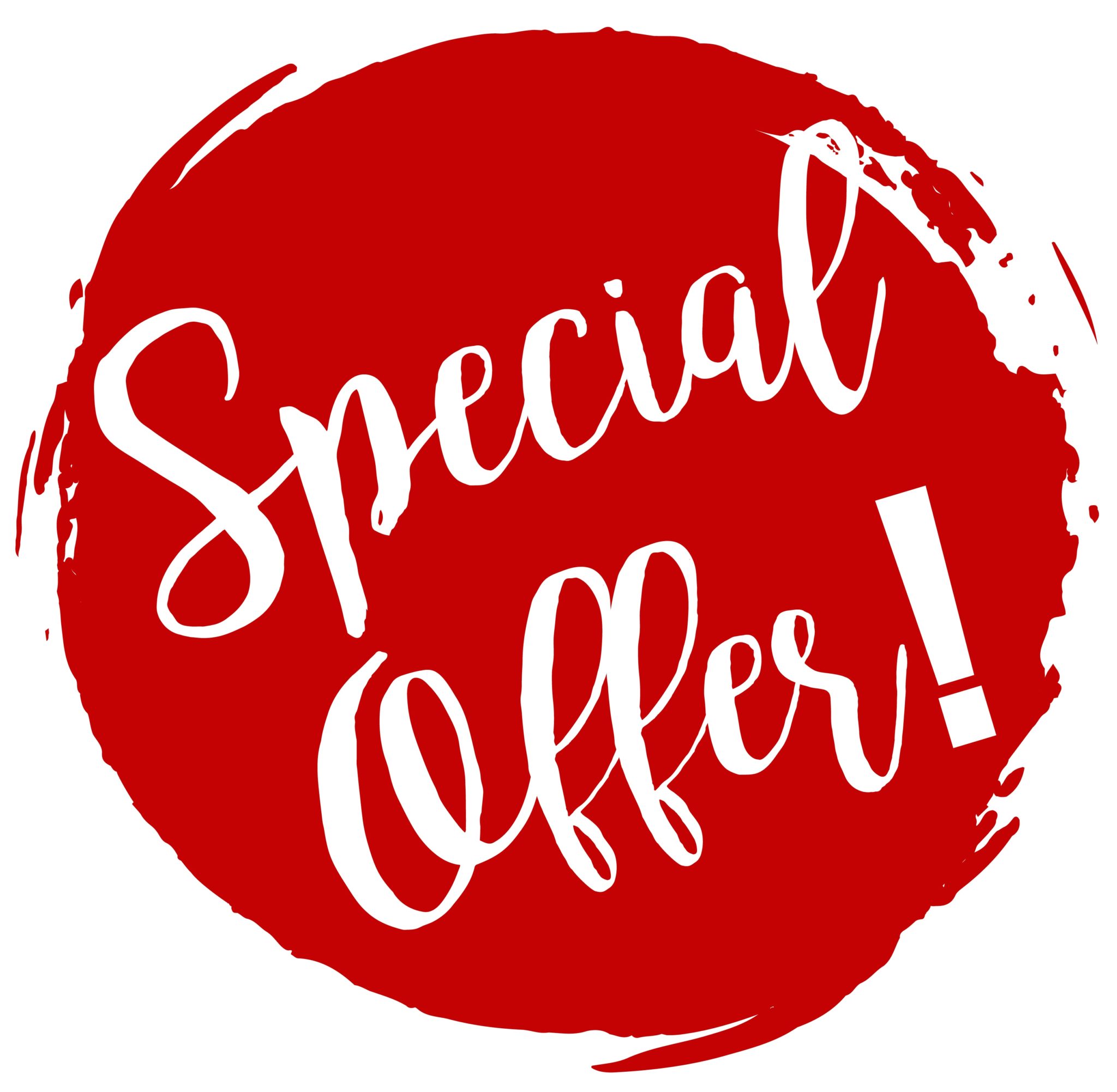 We have a "Promotion" that is beginning this week and anyone who does sign up for an Annual Premium Membership (saving themselves a small fortune in buying credits) will receive a range of "Bonuses".
These "extra gifts" include an Appointment with Me, and a Live-Real-Person Concierge Service + Classes with a Group Panel on a Variety of Amazing Topics range from "The Power of Sleep" to "The Power of Turmeric" and "What Sugar does to the Brain" and so on… We actually have a workshop planned for this weekend.
Tune in for our workshop to hear about the solid-scientific reasons and also hear about the "results" some of our clients have already experienced.
Of course, we encourage you to "Sign Up for Free" to PositivePrime. Use the referral code: Kim-24
THEN "upgrade your account" to become a Premium member. This will give you immediate access to the functionality that allows you to "edit" the Session. The best option is "Annual".
Edit every Session you add to your Library. Increase the variety of content, subjects & topics you have in your Library. There are fresh Sessions being added regularly.
In gratitude,
Kim Serafini
CEO and Founder of
Positive Prime enabled by Mind Power Technology
support@positiveprime.com
P.S: I just want to share this LOVELY "support email" we received from a man in Iowa who actually signed up as a Premium Annual Member. We really appreciate hearing back from you all and we are inspired by every response we get from you.